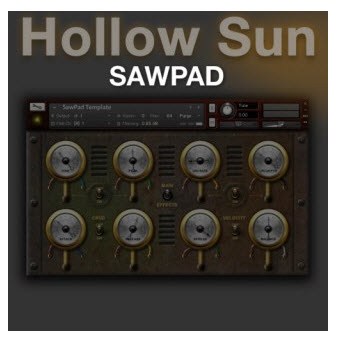 Hollow Sun – SAWPAD KONTAKT | 709 MB
SawPad is our latest MLM Lite and comes, actually, through public demand. Following the success of SquarePad, many asked for a sawtooth variation – same thing, basically, but with sawtooth waves instead of squares. And so here it is.
Same principle as before – made up of detuned sawtooth waves from our resident Synthesizers.com modular's three VCOs (voltage controlled oscillators). Like SquarePad, one VCO has an LFO applied for a bit of movement. Furthermore, the samples are well over a minute long which not only gives them time to 'breathe' and move but also allowed me to adjust controls in realtime making each sample uniquely animated which all come together beautifully when played polyphonically in Kontakt where they produce a very 'organic' and evolving sound.
---
Download 百度云
你是VIP 1个月(1 month)赞助会员,

转载请注明:0daytown » Hollow Sun – SAWPAD KONTAKT