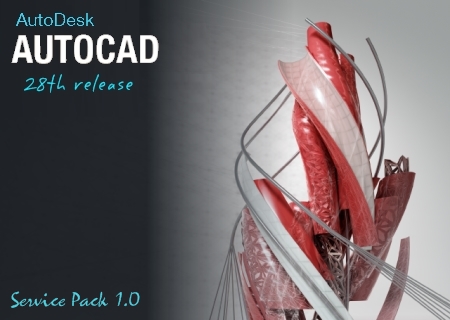 Autodesk AutoCAD 2014 SP1 | 2.3 Gb
Languages: english & russian
Design and shape the world around you with the powerful, connected design tools in Autodesk AutoCAD software. Create stunning 3D designs, speed documentation, and connect with the cloud to collaborate on designs and access them from your mobile device. 
Autodesk AutoCAD 2014 software connects your design workflow like never before. New design feed social collaboration tools drive project stakeholder involvement. Dozens of time-saving enhancements speed your everyday workflow. And with live maps and powerful new reality-capture capabilities, AutoCAD connects your design ideas to the world around you.
What's fixed in AutoCAD 2014 Service Pack 1: this
Спроектируйте окружающий вас мир с помощью мощных инструментов Autodesk AutoCAD, позволяющих организовать эффективное взаимодействие между участниками проекта. Продукт позволяет создавать впечатляющие 3D-проекты, с высокой скоростью выпускать рабочую документацию и совместно работать в облаке.
Обогащение рабочего процесса в Autodesk AutoCAD 2014 возможностями взаимодействия между проектировщиками стало громадным шагом вперед по сравнению с предыдущими версиями. Новые инструменты для обсуждения проекта с коллегами помогают глубже вовлекать в проект все заинтересованные стороны. Повседневный рабочий процесс ускоряется благодаря десяткам реализованных в продукте усовершенствований. Возможность работы с картографическими сервисами и новые мощные возможности захвата реальности позволяют проектировщикам иcпользовать в проектах данные сканирования объектов реального мира. 
Что исправлено в AutoCAD 2014 Service Pack 1: здесь
About Autodesk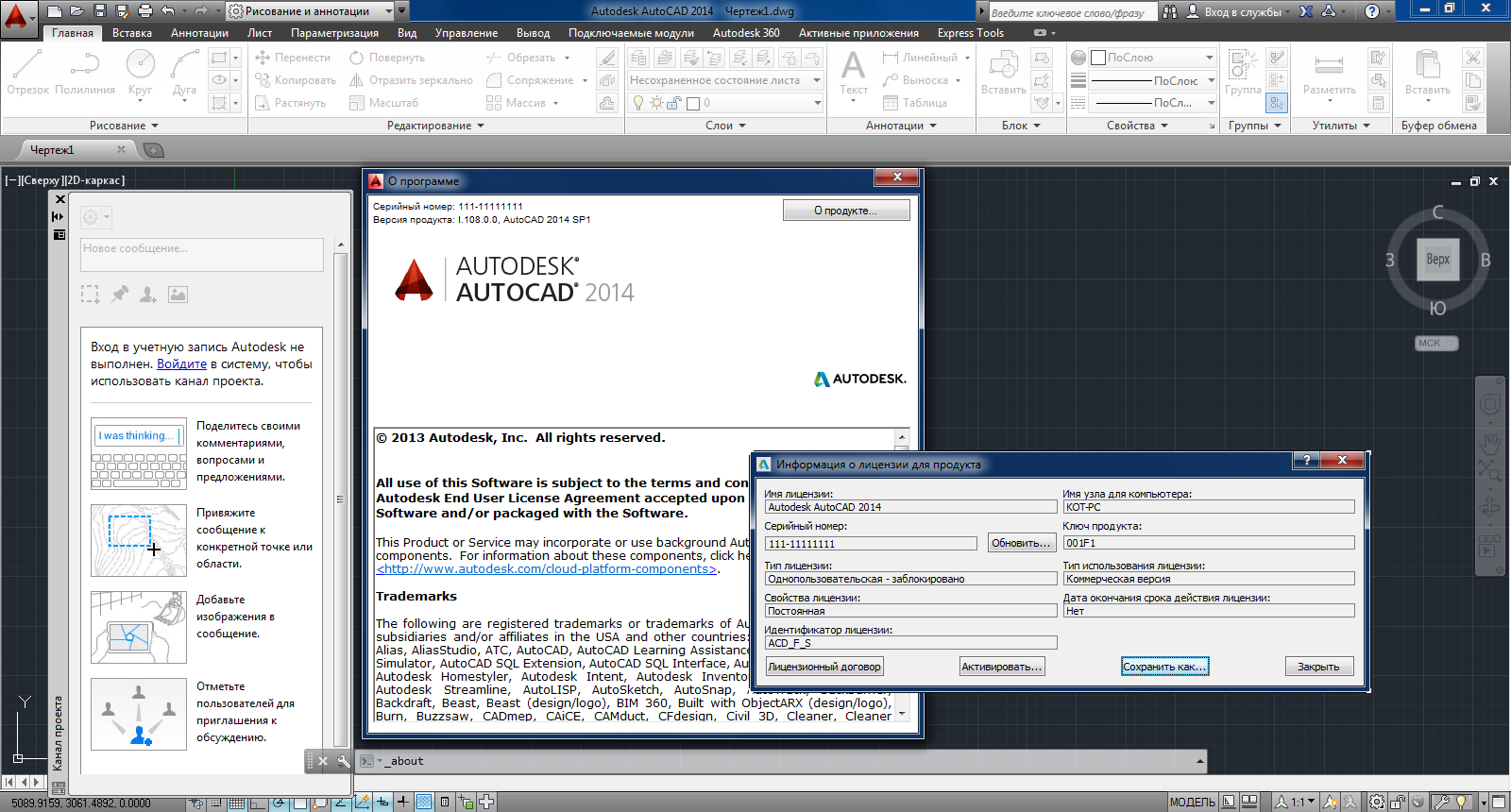 Autodesk helps people imagine, design and create a better world. Everyone—from design professionals, engineers and architects to digital artists, students and hobbyists—uses Autodesk software to unlock their creativity and solve important challenges.
Name: Autodesk AutoCAD
Version: 2014 SP1 (I.108.0.0)
Home: www.autodesk.com
Interface: english and russian
OS: Windows XP / Vista / Seven / 8 / 8.1
Size: 2.3 Gb
---
 Download uploaded
http://uploaded.net/file/dbfx6fnz/toaCA14S1.part1.rar
http://uploaded.net/file/2s7j0rh2/toaCA14S1.part2.rar
http://uploaded.net/file/u0v6wd9z/toaCA14S1.part3.rar
Download rapidgator
http://rapidgator.net/file/18b9c11bf6cc7ed83f3c501b2f61f175/toaCA14S1.part2.rar.html
http://rapidgator.net/file/4d6d9f3bcdeee838a5433cfad8ac3dc5/toaCA14S1.part1.rar.html
http://rapidgator.net/file/49edc106ed222a56cc4efe4581b647d4/toaCA14S1.part3.rar.html
Download filefactory
http://www.filefactory.com/file/2tc0igvyj0o1/n/toaCA14S1.part1.rar
http://www.filefactory.com/file/g1x7cg5p8r1/n/toaCA14S1.part2.rar
http://www.filefactory.com/file/7agywzxxlj4h/n/toaCA14S1.part3.rar
Download 城通网盘
toaCA14S1.part1.rar: http://www.t00y.com/file/31397793
toaCA14S1.part2.rar: http://www.t00y.com/file/31397794
toaCA14S1.part3.rar: http://www.t00y.com/file/31397795
Download 百度云
http://pan.baidu.com/s/1c4pW
转载请注明:0daytown » Autodesk AutoCAD 2014 SP1