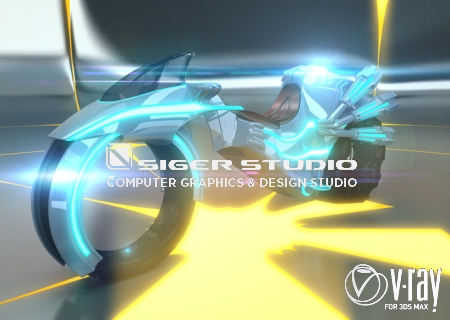 SIGERSHADERS V-Ray Material Presets Pro是一个V-ray材质预置脚本文件,收集了600多个材质。包括皮革,釉面,金属,液体,塑料,木材,轿车漆,布料等多种材质预设,结合V-ray渲染器可以方便的选择理想的材质。3ds Max 2012-2014
---
 SIGERSHADERS V-Ray Material Presets Pro 2.6.3 for 3ds Max | 3.1 Gb
Powerful material collection for use with the Autodesk 3ds Max and V-Ray rendering engine. It will includes shaders like: Metal, Ceramic, Leather, Stone, Mosaic, Concrete, Carpaint, Liquid, Wall, Glass, Parquet, Wood, Gemstone, Cloth, Plastic.
SIGERSHADERS – materials and plug-ins for the various 3D software (3ds Max, Maya, Cinema 4D…) and rendering engines (V-Ray, Mental Ray…). All our materials have been tested by professionals on real projects and were highly appreciated. Each material has been meticulously designed to allow professionals and newcomers alike the ability to produce stunning imagery with ease. The materials have also been expertly optimized for both speed and quality. We take the guess work out of creating superb looking materials, leaving you to focus on the more important parts of your project.
1715 V-Ray material presets and templates:
– Metal (187)
– Ceramic (70)
– Leather (133)
– Stone (36)
– Mosaic (60)
– Concrete (30)
– Carpaint (37)
– Liquid (59)
– Wall (353)
– Glass (112)
– Parquet (210)
– Wood (52)
– Gemstone (89)
– Cloth (219)
– Plastic (68)Compatible with 3ds Max 2012/2013/2014.
Compatible with V-Ray SP2/SP3/SP4/SP5, V-Ray 2.0 and above.
Compatible with SolidRocks
All materials have been tested by professionals on real projects.
You can create and manage your Material Library.
All textures used are seamless (1336 maps on 3.42GB).
Friendly and simple interface.
Useful for V-Ray newbies, average and power users.
The product is compatible with 3ds Max 2012-2014 (64bit) | V-Ray 1.5 SP2-SP5, V-Ray 2.0
About SIGER STUDIO
The SIGER STUDIO was founded in 2008 by leading industry veteran, in Germany (Steinmauern).
SIGERSHOP.eu delivering high quality, photorealistic 3D models & Textures, Scripts & Plugins for 3D visualisations, animations, games and more, available to instant download into your computer 24/7.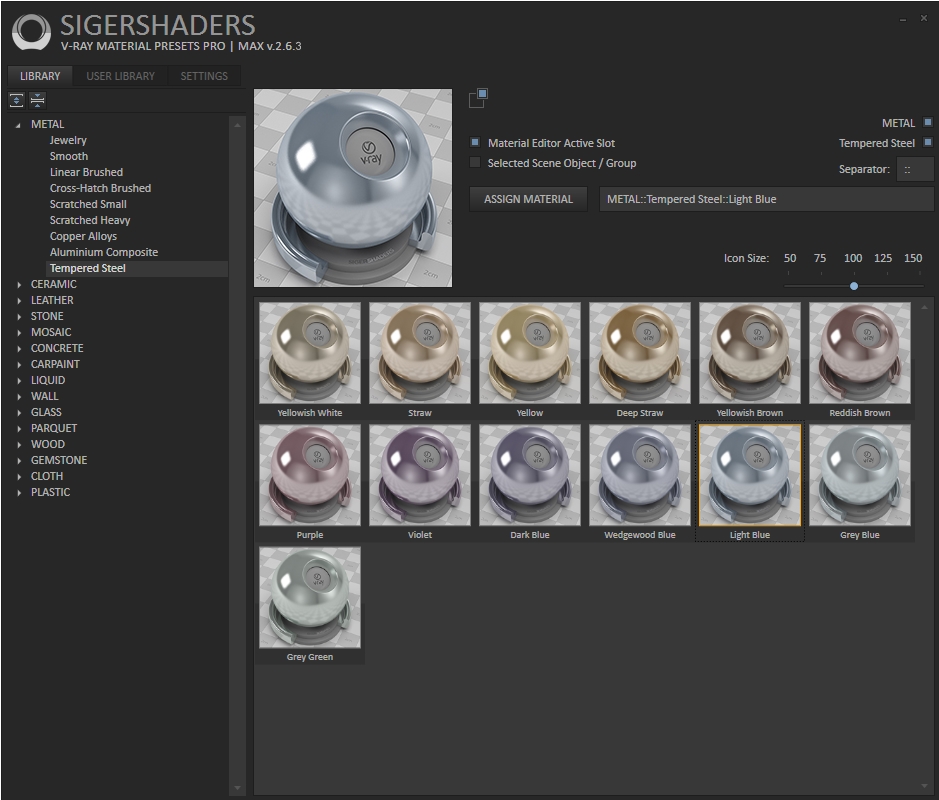 Name: SIGERSHADERS V-Ray Material Presets Pro
Version: (64bit) 2.6.3
Home: www.sigershop.eu
Interface: english
OS: Windows XP / Vista / Seven / 8
System Requirements: 3ds Max 2012 – 2014
Size: 3.1 Gb
Download 百度云
你是VIP 1个月(1 month)赞助会员,

转载请注明:0daytown » SIGERSHADERS V-Ray Material Presets Pro 2.6.3 for 3ds Max