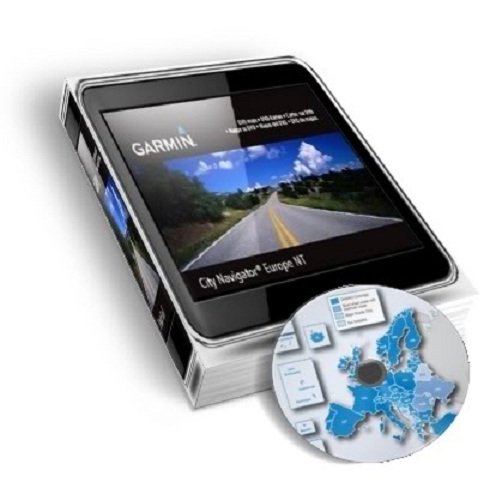 Garmin City Navigator Europe NT Unicode 2014.20 | 9.5 GB
Navigate the streets of Europe with confidence. This product provides detailed road maps and points of interest for your compatible device, so you can navigate with exact, turn-by-turn directions to any address or intersection. Route to restaurants, gas stations, lodging, attractions and more.
Includes full country coverage for Western Europe and many countries in Eastern Europe as well as French Guiana and the islands of Malta, St. Barthelemy, Martinique, Guadeloupe and Reunion.
Includes increased detailed coverage for Romania and Ukraine.
Includes more than 10.3 million km (6.4 million mi) of roads, including motorways, national and regional thoroughfares and local roads, in Western Europe and many countries in Eastern Europe.
Displays more than 5.3 million points of interest throughout the country, including restaurants, lodging, border crossings, attractions, petrol stations, campsites, shopping and more.
Gives turn-by-turn directions on your compatible device.
Enhances pronunciation for compatible devices that speak street names (example: "Turn right on Main Street").
Includes navigational features, such as turn restrictions, roundabout guidance, speed categories and more.
Contains traffic data for compatible devices that use traffic receivers.
(DVD only) Includes computer software that lets you plan trips on your computer and transfer waypoints, routes and tracks between your computer and your device.
MapSource Locked: .msi setup or use directly from desktop
MapSource UnLocked: .msi setup or use directly from desktop
3D Locked
3D UnLocked
JCV – D3048120A
JCV – D3589090A
Home Page : https://garmin.com
---
Download from Rapidgator
Download from Uploaded
转载请注明:0daytown » Garmin City Navigator Europe NT Unicode 2014.20