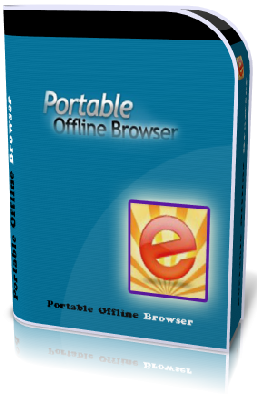 一款离线浏览器。它可以将所有你喜欢的站点下载到你硬盘上,不管是Web, FTP, HTTPS, MMS还是RTSP站点。同时拥有许多web开发功能,使得你能够利用内置的浏览器方便的编辑、浏览和搜索下载的网页。
BRD has released the updated version of "Portable Offline Browser". It is a software program that can help you download websites, so you can easily explore them offline when you don't have an Internet connection available.
Description: Portable Offline Browser lets you take the web site with you when you travel with your laptop computer. When the flight attendants ask everybody to disconnect from the Internet, you still have your web sites on your hard drive. Even if the online content moves or changes, your files are still intact. You can even save streaming audio and video files to your hard disk, and play them back at the highest quality. And its powerful export feature allows you to share and transfer files, or burn them to CD in normal or Autorun mode. Best of all, the downloaded web sites can be viewed on Windows, Macintosh, and Linux computers.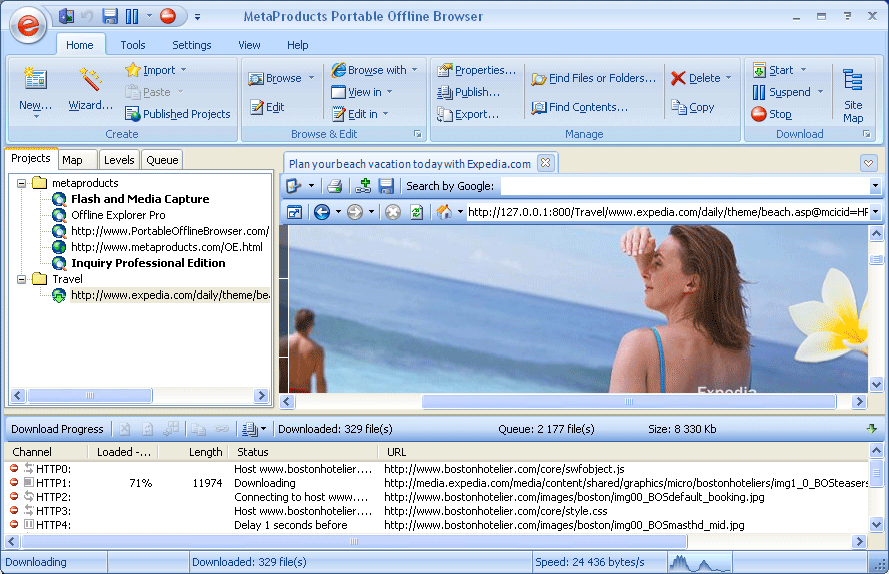 Features:
Can be installed to work from a USB drive
Very fast, easy and reliable file retrieval from the Web including FTP, HTTP, HTTPS, MMS, RTSP and NSV (SHOUTcast) sites
HTTP, SOCKS4, SOCKS5 and [email protected] Proxy support
Download up to 500 files simultaneously
Downloaded web sites may be viewed with your external browser or with our Internal Browser. (Note: this option requires MSIE 3.02 or higher.)
Downloaded Web pages may be printed from the Internal Browser. It is also possible to print the whole site at once.
Downloaded Web sites may be published on the Web or exported to any other directory
Since Offline Explorer uses relative path translation, downloaded files can be easily relocated
Supports Drag-and-Drop links from Browsers
Monitors Clipboard for manual or automatic creation of new Projects
Fully configurable user interface (including toolbar) with a handy New Project Wizard And Many More.
转载请注明:0daytown » MetaProducts Portable Offline Browser v6.6.3926 Multilingual Incl Keygen and Patch-BRD