Widnows 7总管是优化和设置Windows 7的软件,它里面集成了超过30个不同的功能,它会让你的系统变得更快、更安全以及更人性化!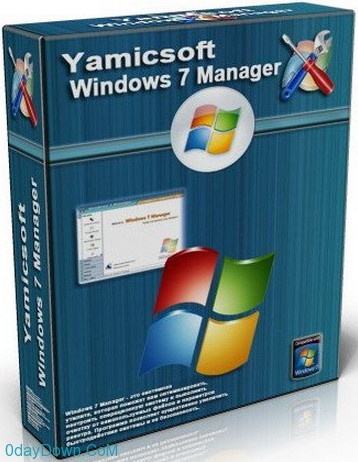 CORE has released the new and updated version of "Yamicsoft Windows 7 Manager".
Description: Windows 7 Manager is a system utility that helps you optimize, tweak, and clean up Windows 7. It will increase your system speed, improve system security, and meet all of your expectations. Windows 7 is the newest Operating System for home users and professionals alike. Windows 7 brings clarity to your world, so you can more safely and easily accomplish everyday tasks and instantly find what you want on your PC. Windows 7 Manager is the powerful software tool to tweak and optimize your Windows 7, it bundles more than 30 different utilities in one and help your system faster and more stable, secure and personal!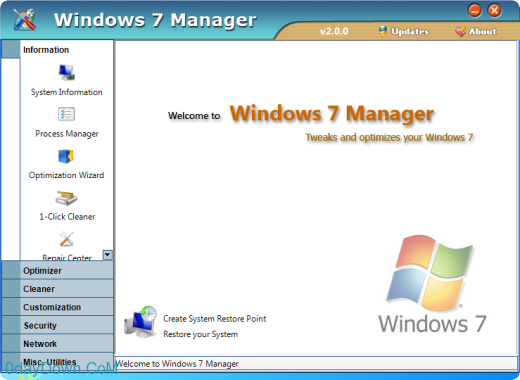 Features:
Information
Optimizer
Cleaner
Customization
Security
Network
Misc. Utilities
Release Name: Yamicsoft.Windows.7.Manager.v4.2.6.Incl.Keymaker.And.Patch-CORE
Size: 10.55 MB
Links: Homepage 
Download: Uploaded.net – CLoudzer.net