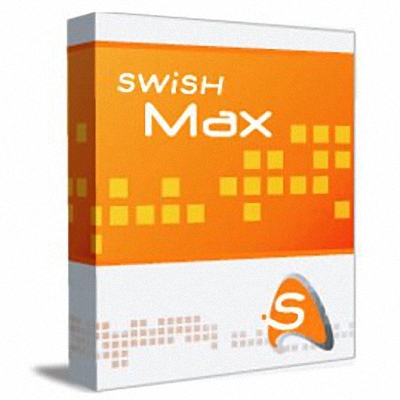 SWiSH max是Swish的最新版本。新版完全支持FLASH MX中的语法,并做了大量的改进,功能强劲。做Flash动画不需要学习专业知识,用它就可以让你更快速、更简单地在你的网页中加入FLASH动画,并有超过150种可选择的预设效果。只要点几下鼠标,你就可以加入让你的网页在众多网站中令人注目的酷炫动画效果。你可以创造形状、文字、按钮以及移动路径。你也可以选择内建的超过150种诸如爆炸、漩涡、3D旋转以及波浪等预设的动画效果。你可以用新增动作到物件,来建立自己的效果或制作一个互动式电影。SWiSH会输出跟Adobe Flash相同的SWF格式,所以任何使用IE上网的网民都可以看到你的动画,而不需要再下载一个外挂程序。
---
Portable SWiSH Max 4.0 Build 6.20 Global | 59.57 Mb
With SWiSH Max4 you can create Flash movies quickly and easily. SWiSH Max4 is packed with features that lets you make stunning interactive Flash animations. Here are some of the features that make SWiSH Max4 so powerful:
Multimedia Effects & Components:
• SWiSH Max4 — The Ultimate Flash Creation Tool
• Advanced Flash Creation Tool For The Graphic Artist Or Web Professional
• Creates Stunning Flash Animations and Websites with Ease
• Includes over 380 Preset Multimedia Effects
• Includes over 300 Ready-to-use Components and Vector Shapes
• Import Images, Graphics, Sound and Video from all popular formats
• Export Presentations to Flash, Video, EXE, GIF Animation or Image Sequence
• Powerful Scripting Language for Advanced Users
• Tools to Control Motion and Shape, Draw Shapes, Edit Text and more
• Project templates — Instant Results Using the Wizard Panel
• NEW! Morphing — Transform your shapes
• NEW! Filter and Blend Effects — Blur and glow while you blend shapes and more
• NEW! Improved Workflow — Advanced Find/Replace, New Script features, Paste options
Over 380 Built-In Multimedia Effects:
SWiSH Max4 comes bundled with over 380 built-in multimedia effects that let you make fantastic animations with your video, text, images, graphics or sound. The Effects Browser lets you step through each effect to preview your animation — with so many effects the only problem is deciding which one to use! NEW! Includes over 40 pre-configured Filters. 
Drag & Drop Components:
Need a button, list, menu or preloader? Simply drag it onto the stage. Choose from over 380 SWiSH Max4 components and vector shapes, or make your own to simplify common tasks. Now including Autoshape components. 
Drawing Tools:
• Type text directly on the stage and even give each character an individual attribute (bold, font, size etc.).
• Advanced drawing tools include: Line, Pencil, Pen, Text, Ellipse/Circle, Rectangle/Square, Perspective and AutoShapes.
• Keyboard short cuts are available for all the drawing tools.
• Complex Shape editing options make it easy to modify your shapes.
• Use AutoShapes to place arrows, stars, polygons and more.
• Guides, grids, and alignment tools.
• Knife tool and Shape Operations.
• Bezier curves for motion paths. Convert shapes to motion path.
• NEW! Transform shapes with morphing
• NEW! Filters and Blend Effects.
Advanced Drawing & Editing Tools:
SWiSH Max3 comes complete with a set of professional quality drawing tools including Line, Pencil, Pen, Text, Elipse/Circle, Rectangle/Square and AutoShapes. Complex Shape editing options also make modifications simple.
Guides, Grids and Alignment Tools:
Guide, grids and alignment tools make positioning your movies elements a breeze. You can simply snap to grids or guides to constrain the objects you are editing. Objects can also be aligned or spaced out evenly.
User Interface:
A simple yet comprehensive interface puts all the tools within easy reach.
Objects, frames and effects can all be added, modified or deleted directly from the timeline.
Open multiple documents simultaneously to manage your large projects.
Moveable panels can be hidden to clear your workspace.
Preview all your work within SWiSH Max3, even playback at different internet speeds.
Sharing resources between your Flash movies is a breeze with the content library and assets.
Simple Yet Powerful:
A simple, inuitive interface puts all the tools within easy reach. You'll be making stunning Flash animations in minutes.
Easy Content Management:
Managing the objects used in your movies is simple with SWiSH Max3's powerful content management features. You can easily share resources between your movies with the content library and assets.
Import & Export:
Import SWF movies produced by any other Flash application.
Import videos, sounds, graphics and text files.
NEW! Paste Special offers a choice of import formats when transferring from other applications.
SWiSH Max3 SWF movies can be imported into any other Flash application with ease.
Advanced compression features help keep your SWF file sizes small.
Exported HTML can use a custom template to include Javascript, CSS, PHP and more.
Export straight to AVI, EXE, PNG or GIF animation.
Import Video, SWFs, Graphics, Sound & More:
Import video, SWFs, sound, graphics and text files. SWiSH Max3 imports all the file types you are likely to need for your Flash animation including: txt, bmp, dib, gif, jpg, if, jpeg, png, wmf, emf, swf (both compressed and uncompressed), exe (Flash Projector), wav and mp3 files.
Advanced Export Control:
You can easily export your SWF movies complete with HTML, AVI movies, PNG images, GIF animations and Flash Projectors. SWiSH Max's SWF movies can be imported into any other Flash application with ease. SWiSH Max3 also introduces a number of advanced compression features to help keep your SWF file sizes small.
Scripting:
All interactivity can be added through a simple menu interface.
Script editor allows advanced user to enter scripts directly.
A debugger simplifies finding and fixing errors in your scripts.
Syntax coloring, custom keywords and support for external script files.
NEW! Advanced scripting now includes support for Adobe Flash Actionscript 2 (AS2) Classes.
Scripting Made Simple:
ll interactivity in your SWiSH Max3 movie can be added through a simple menu interface, so you have full coding capabilities by selecting the actions and events you need.
Powerful Script Editor and Debugger:
SWiSH Max3 includes a script editor that has powerful features for both the beginner and advanced users. To help you find errors in your script SWiSH Max3 includes a powerful debugger.
NEW in 4.0 Build 2011.06.20:
Enhancements for better design and creativity …
Morphing
Morphing, also called Shape Tweening, makes one shape appear to change into another shape over time. SWiSH Max can morph the position, shape, size, and fills of shapes. Morphing can be applied to any Simple Shapes.
Blend Effects
You can apply a Blend mode to an instance of a Movie Clip on the Timeline. The Blend mode affects how the Movie Clip instance will be displayed with respect to the content underneath it. Blend modes include: normal, layer, multiply, screen, lighten, darken, difference, add, subtract, invert, alpha, erase, overlay, hardlight.
Filter Effects
Filter effects are a quick and easy way to enhance your animation. Filters include: Drop Shadow, Blur, Glow, Bevel, Gradient Glow, Convolution, Color Matrix and Gradient Bevel. Filter effects settings can be saved and shared in a similar way to effect settings. More than one filter can be applied per object and the filters can be changed at keyframes. Over 40 pre-configured filters included for immediate use or the basis for user customisation.
Line Styles and Gradients
New Line styles allow the line, line fill and object fill to be specified. For each line the start and end cap and the join can be specified. Gradient fills now include SpreadMode, InterpolationMode, up to 15 gradient control points and Focal gradient.
New Autoshape components, now with tooltips!
Easy to use autoshapes now have tooltips on the handles to make them even easier to use.
Enhancements to workflow and the user interface …
Advanced Find and Replace
The advanced find and replace lists the text found [in open movies] within script, objects names and text.
Paste without Effects and Script
If the user pastes an object which contains effects and/or script there is now an option to select which of these (or both) are preserved.
Delete options to delete effects and/or script
The Delete menu now offers options to delete the effects or script separately, or the entire object.
Preview in the Effects Browser Panel
The Effects Browser panel now includes a preview of each effect.
Debug Panel clear option
A new setting allows the user to either clear the debug panel each time a movie is played, or retain debug panel content until cleared manually.
Timeline zoom
The Timeline can be zoomed in/out using the Ctrl+mouse scroll or trackpad slider. The Timeline Panel options also include Zoom In and Zoom Out options.
Additional SWF files export attributes
Support for Hardware acceleration and Local playback security has been added.
Timeline marker color preferences and Outline Panel selections
Added a new preference to set the grid color in the Timeline. The Outline panel selection color is now the standard selection color.
New Script compiler
This new compiler supports some new language features, better control of error checking and compiler options, and some bug fixes.
转载请注明:0daytown » SWiSH Max 4.0 Build 6.20 Global Portable 便携版