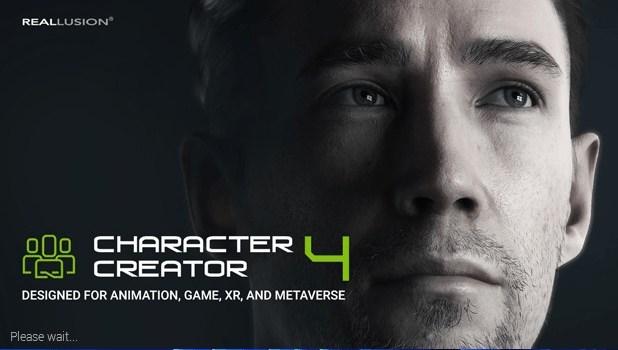 Reallusion Character Creator 是一款实用的3D角色模型设计和制作软件,我们在玩一些游戏或者看一些动画的时候就,里面的一些人物模型有些就是使用此类软件完成的。Character Creator提供了人性化的人脸创作和编辑功能,并且支持自定义调整调皮肤的色调和纹理。
---
File Size: 1.98/8.87 GB
Character Creator(CC) is a full character creation solution for designers to easily generate, import and customize stylized or realistic character assets for use with iClone, Maya, Blender, Unreal Engine, Unity, or any other 3D tools. CC connects industry-leading pipelines with one system for 3D character generation, animation rigging, asset management, look-dev rendering, and interactive design.
CHARACTERIZE ANY ACTOR TO CC
Whether humans, creatures or props, creativity is no longer limited by the existing CC character base. Any rigged biped models can be imported, characterized, and facial rigged in Character Creator. New features now make any character compatible with thousands of motion assets, ready for natural lip-sync, motion capture, and animation controls in iClone. CC characters can also be optimized for low-poly, high-performance crowd simulation, AR, VR, and Metaverse.
TOTAL CHARACTER DESIGN
All-in-one tools to design engaging characters, easily adjust character shapes, define skin looks, change hairstyles, dress for animation tests, import and rig new character assets, or even create characters from photos.
AUTO IMPORT CHARACTERS AND MOTIONS FROM KNOWN STANDARD
Character Creator can auto detect the imported character type when dragging in an FBX file, thus immediately see them in action. Supported character types include Maya HumanIK, 3ds Max Biped, Blender Meta-rig, Mixamo characters and motions, and Daz3D G3/G8 characters and motions.
SUPPORTING MAJOR CHARACTER WORKFLOW
Character Creator provides free addons to speed up the character design workflow with major industry tools, such as GoZ for ZBrush, CC Tools for Blender, CC AutoSetup (shader and bone structure) for Unreal Engine and Unity Mecanim, UDIM compatible with Substance Painter, and rigged character compatibility with Marvelous Designer.
ONE CHARACTER, ALL APPLICATIONS
CC empowers character artists and IP companies creating cross-platform 3D character assets. Ranging from ultra realistic digital humans to stylized cartoon figures for games and films, to lightweight 3D crowds for business simulation. CC also rapidly speeds concept art and fashion design. Robust exports support major industry formats and shader level compatibility with game engines.
CHARACTER ECOSYSTEM
Access the largest premium character library made by top designers and enjoy the consistent drag-and-drop experience to build new designs using thousands of characters, morphs, skin, outfit, shoes, hair, accessories, and motions are at your selection.
Password/解压密码www.tbtos.com
转载请注明:0daytown » Reallusion Character Creator 4.00.0511.1 x64