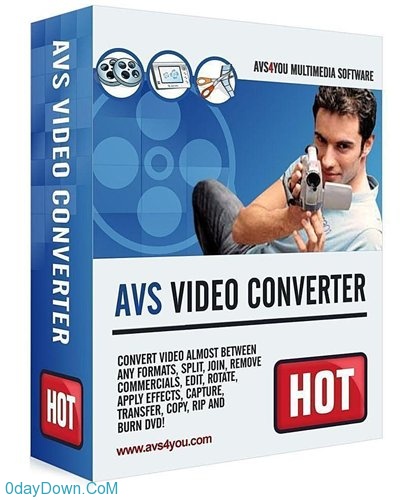 AVS Video Editor 是一款超强的视频编辑、媒体剪辑软件,可以将影片、图片、声音等素材合成为视频文件,并添加多达300个的绚丽转场、过度、字幕、场景效果,功能上已全面超越会声会影。
AVS Video Editor 集视频录制、编辑、特效、覆叠、字幕、音频与输出于一体,实为简约而不简单的非线性编辑软件,几步简单的拖放操作即可制作专业外观的视频,另外 AVS Video Editor 的视频输出功能也异常强大,支持完全的自定义输出设置。
AVS Video Editor 也可以作为简易 DVD 编著软件使用,支持 DVD、Divx/Xvid DVD、Blu-ray 输出,并自带了很多 DVD Menu 模板,也支持 HD/Blu-Ray 视频编辑,可导入 Blu-ray、HD Video、TOD、MOD、M2TS 等格式,添加视频效果及特别设计的菜单等。
---
F4CG has released the updated version of "AVS Video Recorder". Converting video files from one type to another isn't quite a difficult job, but the real challenge is finding the app that does this as quickly and easily as possible.
Description: AVS Video Converter is an easy to use tool for conversion of AVI, MPEG2 and Windows Media Video files. Its new skinable interface allows you not only to get advantage of all the excellent features AVS Video Converter offers, but also to customize the exterior of the program, bringing even more pleasure to your video processing work. You can use it to change frame size, compression codec of video stream, frequency, and the number of channels of audio stream. With AVS Video Converter you can easily retrieve video files' information, convert them to another format and extract single frames to image files. Now you can apply a variety of effects during conversion.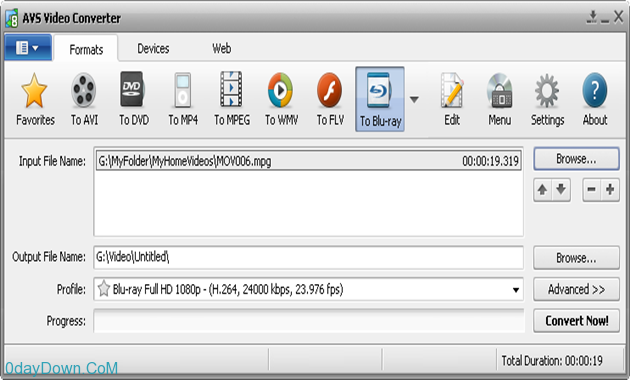 Features:
Save video on hard drive in cameras' native AVI DV format or directly in MPEG-2. Leave free space on your computer
Transfer your video files from HD-cameras and record them in camera native format or in MPEG-2 with AVS Video Recorder.
Transfer video from VHS camcorders and VCR to your computer. Give new life to your old VHS tapes. Save video on your hard drive in MPEG-2 or MJPEG formats.
Record and save live video on hard drive and encode it in MPEG-2 or MJPEG formats.
AVS Video Recorder interface and tech-support are available in English, French, German, Spanish and Italian.
Release Name: AVS.Video.Recorder.v2.5.4.84.Cracked-F4CG
Size: 168.67 MB
Links: Homepage – NFO – NTi – TPB