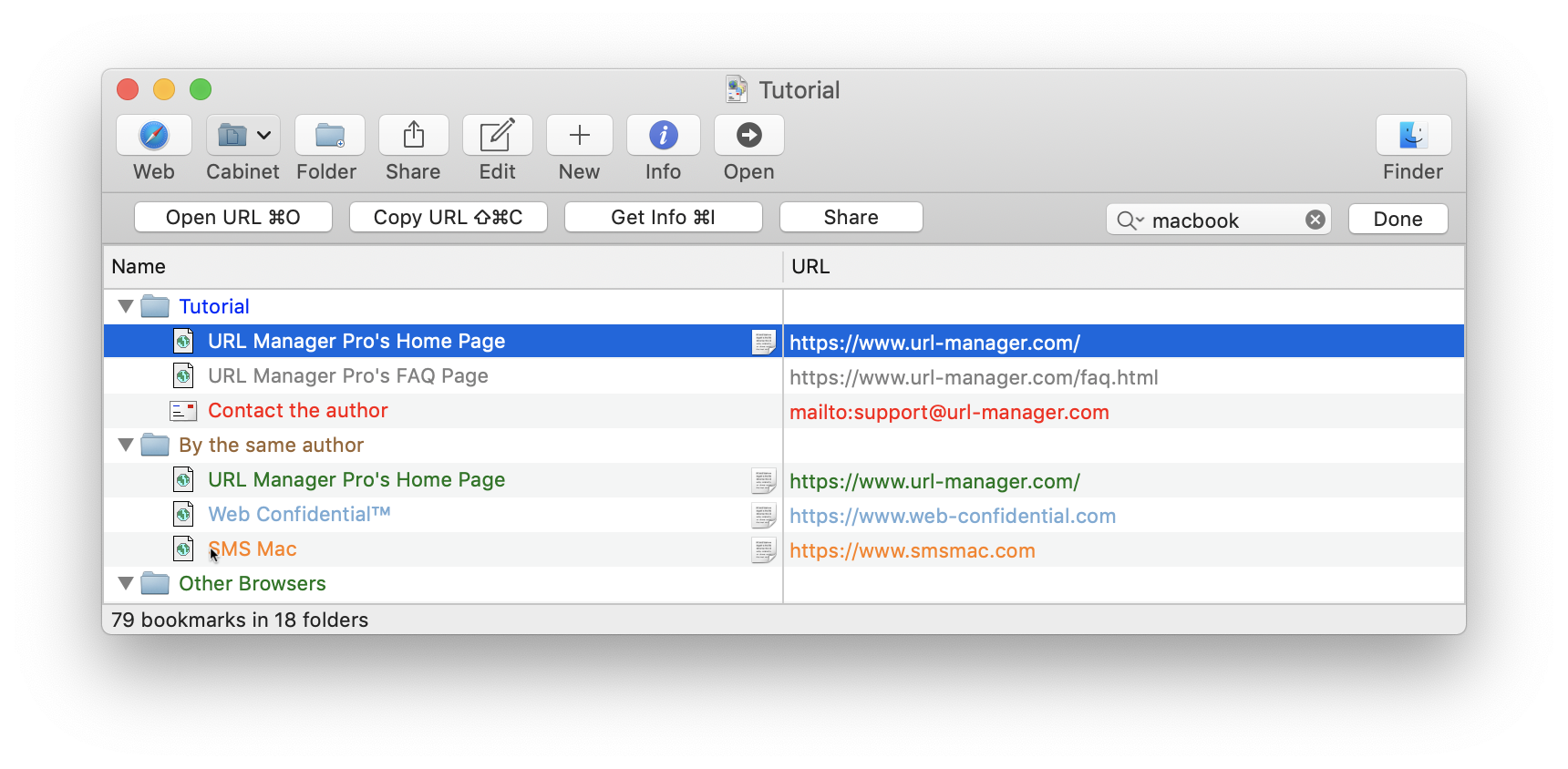 File size: 10.3 MB
How many bookmarks do you have by now? With the ongoing exponential growth of the Internet, many people are finding that the built-in bookmark capabilities of today's browsers are just not good at handling the number of URLs that most people want to maintain. URL Manager Pro solves many of the problems of keeping track of your bookmarks. URL Manager Pro offers you an array of powerful features for collecting, manipulating, and using very large collections of URLs. Not just URLs of Web pages, but also the URLs of email addresses, newservers, FTP sites, Telnet hosts, and more.
---
URL Manager Pro's features include:
System-Wide Access : You can access your bookmarks in any application through a Menu Extra.
Integration : You can access your bookmarks from the browser's menu bar and from the Dock.
Accessible : Your bookmarks are stored in URL Manager Pro bookmark files, which you can store and manipulate in an intuitive way. No need to hunt for your bookmarks in browser preferences folders. You can set the app to automatically save at certain intervals as well as backup copies of bookmark documents to external devices on each save. You can easily save your bookmarks to Dropbox.
History : You can surf the web using several different browsers, and URL Manager Pro will keep a History record of each.
Import and Export : URL Manager Pro can import from and export to Safari, Firefox, Chrome, OmniWeb, Camino, iCab, Mozilla and Netscape. It lets you 'harvest' bookmarks by importing XML (XBEL), HTML and text files for bookmarks and URLs.
Mac OS X app : Customizable toolbar, standard Window Menu and Fonts Panel, Font Smoothing, Sheets and Drawer Windows, Cocoa Status Item and support for Dropbox. Includes Yosemite Share extension and Spotlight importer.
macOS 10.13 or later, 64-bit processor
转载请注明:0daytown » URL Manager Pro 5.7 MacOS