《野兽大战模拟器(Beast Battle Simulator)》是DOG HOGGLER制作发行的一款脑洞极大的模拟游戏。在这款游戏里,玩家们可以选择恐龙、长颈鹿、河马、袋鼠、海鸥、企鹅等几十种动物来作战,而且可以给它们配备上机枪、火焰喷射器、炸弹等各种武器,这些都可以自由搭配。然后让这些高科技"猛兽侠"们来一场世纪大战吧。场面壮观,野性十足啊。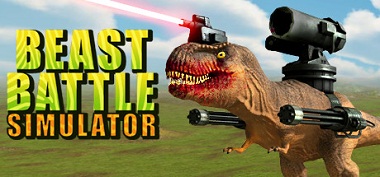 Description: Beast Battle Simulator is a physics based battle-simulation sandbox game featuring dinosaurs, animals, and humans. Kamikaze Zebras VS. T-Rex with laser guns, Lions with machine guns VS. a flock of 50 seagulls; anything is possible! Watch as the beasts dismember and rip each other apart in gory detail!
BBS is fully physics simulated, so the beasts can smash and knock each other over in emergent ways. They can even lose limbs depending on where they're hit or bitten. Every beast in the game has a unique fighting style and attack pattern.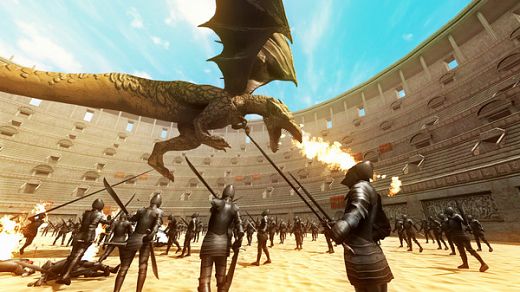 Features:
50+ different units to use in battle
Equippable weapons (Flamethrowers, Lasers, Miniguns, etc)
Physics-based simulation
Sandbox mode
Challenge mode (60 Challenges)
BEAST SOCCER gamemode
Custom units: Modify the health and damage of your beasts
Extreme dismemberment and gore
Onslaught mode: defend your tower from waves of enemies by spawning beasts in real-time and casting spells
Beast Control: at any time during battle you can take control and play as one of the beasts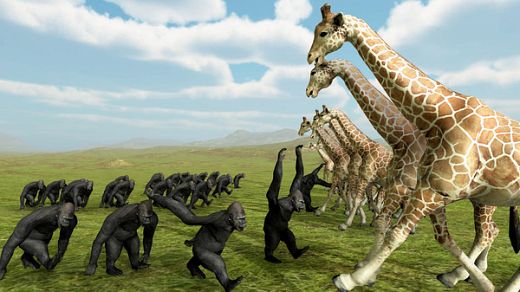 Genre: Action, Indie, Simulation, Sports, Strategy
Developer: DOG HOGGLER
Publisher: DOG HOGGLER
Release Name: Beast.Battle.Simulator-DOGE
Size: 1.9 GB
Links: STEAM | NFO
---
Download 百度云
https://pan.baidu.com/s/1hucVajM
转载请注明:0daytown » Beast Battle Simulator-DOGE