《继承战争(Wars of Succession)》是AGEOD制作的一款回合制策略战棋游戏。玩家将体验18世纪前期在欧洲发生的两场重大战争:西班牙王位继承战争(1701-1713),以及北方大战(1700-1721)。玩家需要协调好多个势力的军队,管理好他们的物质、疲劳,争取更好的战斗条件,必要时还可以围攻或者撤退。

Description: Ageod's Wars of Succession is a new game designed to cover two major wars that consumed Europe at the eve of the 18th Century. One was the War of Spanish Succession (1701-1713), pitting the French & Spanish Bourbons monarchs against the Grand Alliance built by Austrian Habsburg, Britain and the United Provinces. The other is the Great Northern War (1700-1721), between Sweden and Russia (and her allies), most of which focused around the succession of Poland. The two wars are played in separate scenarios.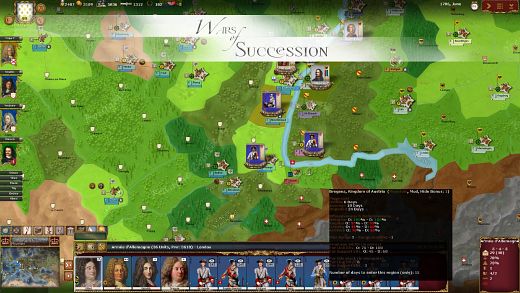 Features:
Setting: the game covers all of Europe, from the Western seaboard to the Volga.
Historical leaders: More than 200 historical leaders each rated on their abilities with over 200 different types of units from Grenadiers and Musketeers to Winged Husssars and Cossacks, as well as a dozen types of different warships
Battlefield Tactics allow the player to make decisions that can turn the tide of battle.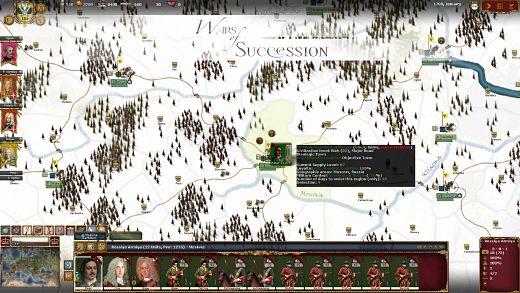 Genre: Strategic
Developer: AGEOD
Publisher: AGEOD
Release Name: Wars.of.Succession-SKIDROW
Size: 1.6 GB
---
Download 百度云
https://pan.baidu.com/s/1edfSIE
转载请注明:0daytown » Wars of Succession-SKIDROW