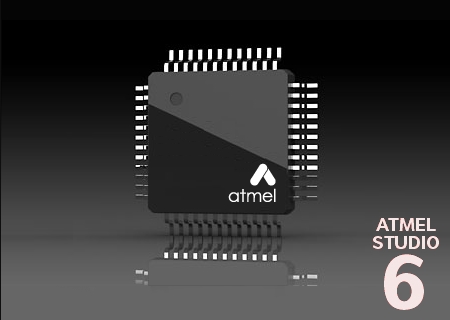 Atmel® Studio 6 是一个集成开发平台 (IDP),可用来开发和调试基于 Atmel ARM®Cortex™-M 和 Atmel AVR® 微控制器 (MCU) 的应用。Atmel Studio 6 IDP 提供了一个无缝、易用的环境,可供用户编写、构建和调试采用 C/C++ 或汇编代码编写的应用。 
Atmel Studio 6 免费提供,并集成有 Atmel Software Framework (ASF)。ASF 是一个包含 1600 个 ARM 和 AVR 示例项目的大型免费源代码库。ASF 进一步丰富了 IDP 的功能 – 让开发者在同一环境中就能访问那些可直接使用的代码,最大程度上减少了项目所需的一些初级设计工作。该 IDP 可用于各种基于 AVR 和 ARM Cortex-M 处理器的微控制器,包括拓展后的 Atmel SAM3 ARM Cortex-M3 和 M4 闪存器件产品组合。
通过引入 Atmel Gallery 和 Atmel Spaces,Atmel Studio 6 进一步简化了内嵌式 MCU 设计,从而减少了开发时间和成本。Atmel Gallery 是提供开发工具和嵌入式软件的在线应用商店。Atmel Spaces 是一个基于云的协作式开发工作区,允许您启动针对 Atmel MCU 的软件和硬件项目。
总的来说,标准集成开发环境 (IDE) 适用于为 MCU 项目创建新软件。与它相比,Atmel Studio 6 IDP 还具有以下特性:
方便重用现有的软件,以此实现差异化设计。
通过 Atmel Gallery 即可轻松访问集成的工具和软件扩展,从而为产品开发过程提供支持。
---
 Atmel Studio 6.1 SP2.0 | 1.4 Gb
Atmel Studio 6 is the integrated development platform (IDP) for developing and debugging Atmel ARM Cortex-M processor-based and Atmel AVR microcontroller applications. 
It provides you a modern and powerful environment for doing AVR and ARM development. Get started by exploring the included example projects. Run your solution on a starter or evaluation kit. Program and debug your project with the included simulator, or use one of the powerful on-chip debugging and programming tools from Atmel. Get productive with the various navigate, refactor and intellisense features in the included editor. Experience seamless integration with various Atmel web services like Atmel Video Lounge1, Atmel Store2 and datasheets to keep you updated and help you to design your solutions. With strong extension possibilities and online gallery3, it is possible for both designers and 3rd party to provide plug-ins and customize the environment for best use and productivity. Atmel Studio carries and integrates the GCC toolchain for both AVR and ARM, Atmel Software Framework, AVR Assembler and Simulator. All newest Atmel tools are supported including Embedded Debugger, AVR ONE!, JTAGICE mkII, JTAGICE3
Atmel Studio 6.1 SP2.0 Release Notes: AStudio61sp2readme.pdf
About Atmel
Atmel Corporation is a worldwide leader in the design and manufacture of microcontrollers, capacitive touch solutions, advanced logic, mixed-signal, nonvolatile memory and radio frequency (RF) components. Leveraging one of the industry's broadest intellectual property (IP) technology portfolios, Atmel is able to provide the electronics industry with complete system solutions focused on industrial, consumer, communications, computing and automotive markets.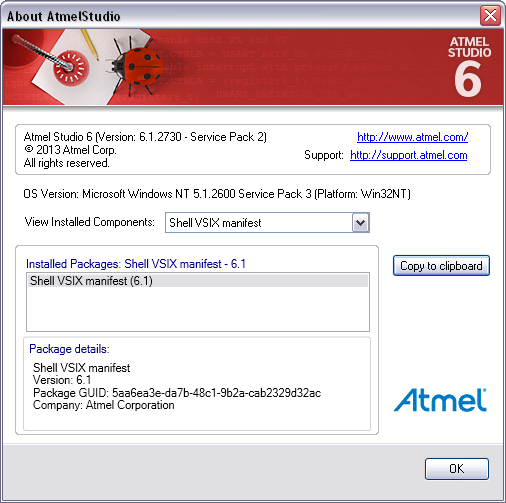 Name: Atmel Studio 
Version: 6.1 SP2.0 Build 2730
Home: www.atmel.com
Interface: english
OS: Windows XP / Vista / Seven / 8
Size: 1.4 Gb
---
 Download uploaded
http://uploaded.net/file/renmjv2z/Atmel.Studio.6.1.update.2.0.part1.rar
http://uploaded.net/file/phdqd3fh/Atmel.Studio.6.1.update.2.0.part2.rar
Download 城通网盘
Atmel.Studio.6.1.update.2.0.part1.rar: http://www.t00y.com/file/32296943
Atmel.Studio.6.1.update.2.0.part2.rar: http://www.t00y.com/file/32296944
Download 百度云
转载请注明:0daytown » Atmel Studio 6.1 SP2.0