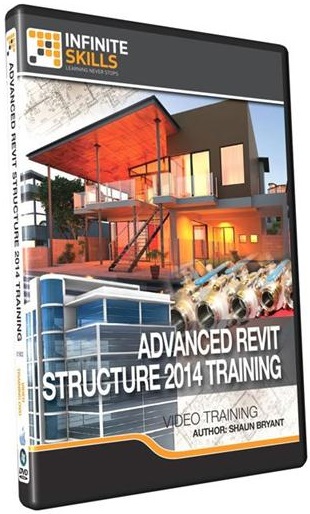 Infinite Skills – Advanced Revit Structure 2014 Training Video
English | MP4 | 1280×720 | AVC 225 Kbps 15.000 fps | AAC 64.0 Kbps 44.1 khz | 5.75 hours | 915 MB
Genre: Video Training

In this Advanced Revit Structure 2014 training course, expert Shaun Bryant takes you beyond the basics with Revit Structure. Shaun teaches you advanced tools and techniques in this tutorial, giving you a wider range of skills to apply to your designs. To get the most from this video training, you should have a working understanding of Revit Structure, or have already taken the Learning Revit Structure 2014 training course from Infinite Skills.
Shaun starts the training with a quick run thorough of setting up your interface. He then jumps right into the advanced training with a look at Revit Families concepts and techniques. Other topics that Shaun covers include; creating a parametric framework, custom Families, creating trusses, performing a structural analysis, viewing analytical models, work sharing and collaboration and much more!
Once you have completed this advanced Revit Structure 2014 video training course, you will have a deep understanding of the advanced features available to you in this BIM software from Autodesk. Working files are included, allowing you to follow along with the author throughout the lessons.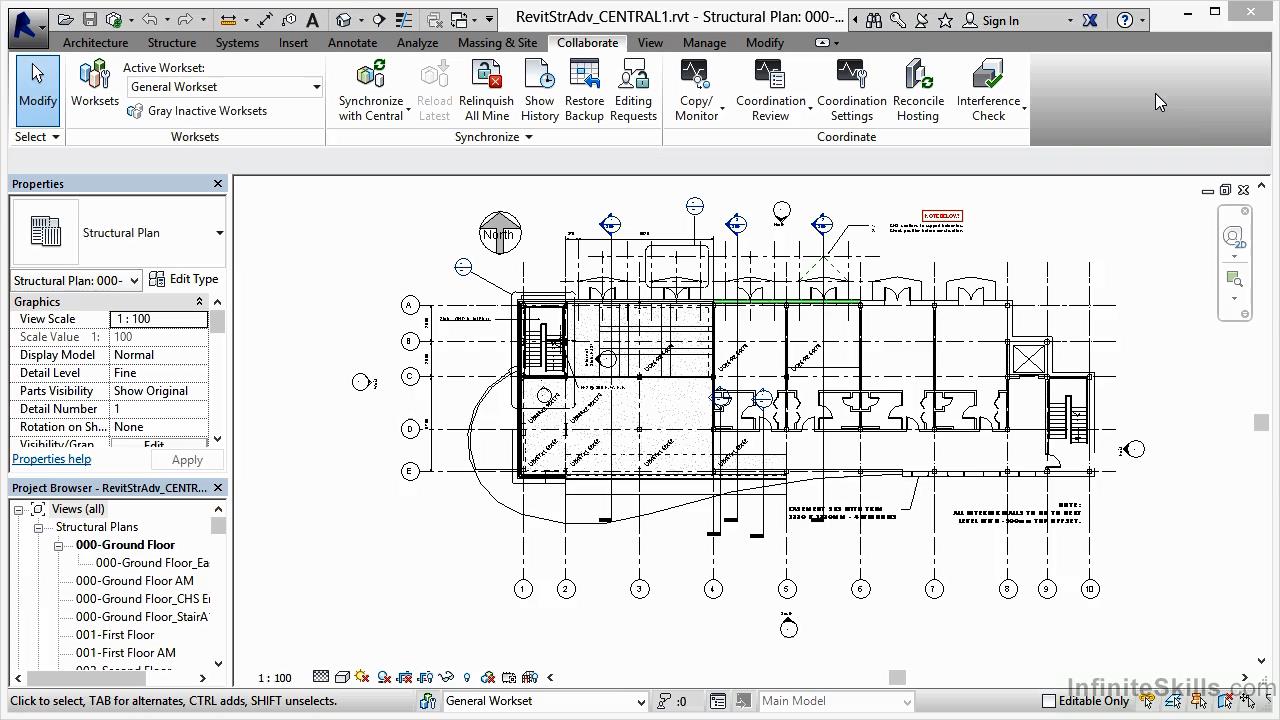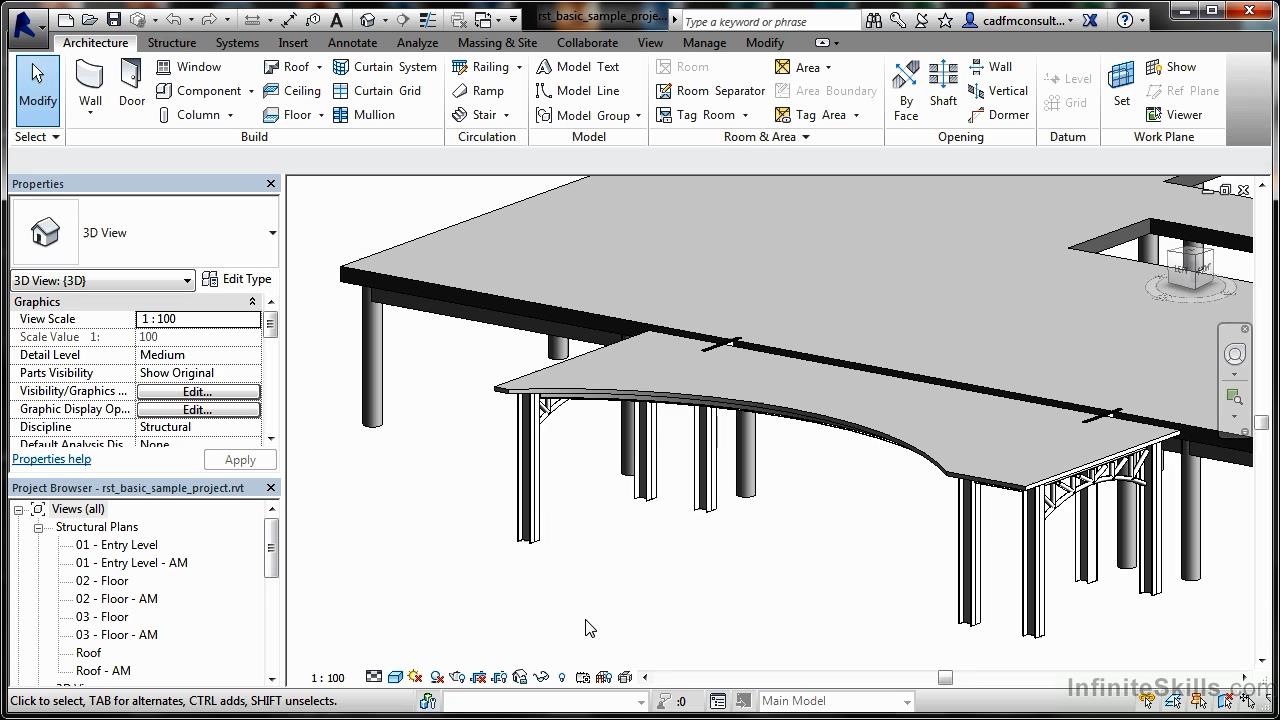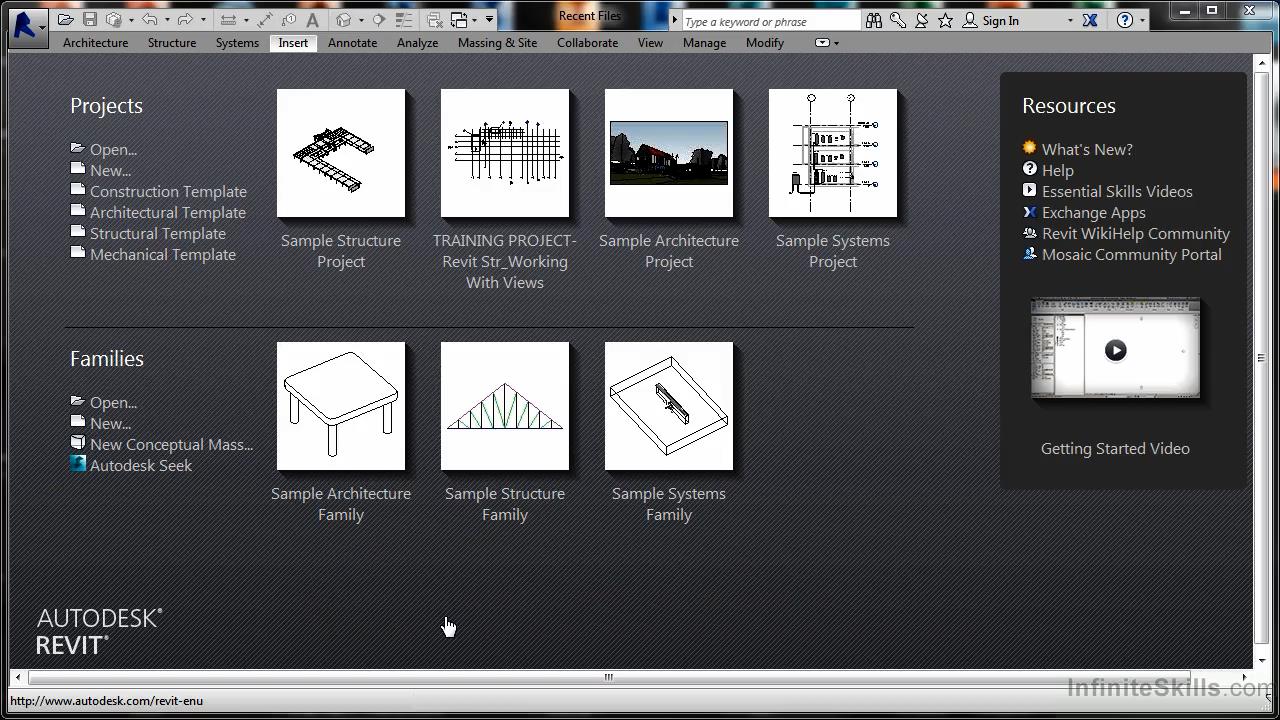 01. Introduction
02. Setting Up The Interface
03. Family Concepts And Techniques
04. Creating A Parametric Framework
05. Additional Family Tools
06. Custom Families
07. Creating Trusses
08. Structural Analysis
09. Viewing Analytical Models
10. Collaboration On Projects
11. Working In Workset Projects
12. Visibility And Display Options For Worksharing
13. Worksharing And Linked Models
14. Setting Up Worksets
15. Workset Best Practices
16. Close
17. Credits
Download 百度云
你是VIP 1个月(1 month)赞助会员,

转载请注明:0daytown » Infinite Skills – Advanced Revit Structure 2014 Training Video