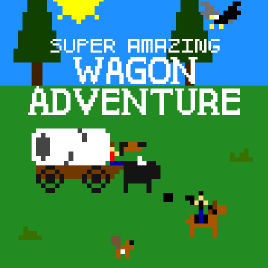 RAiN released v1.1 of this hilariously weird arcade. Enjoy!
Description: Super Amazing Wagon Adventure is a 2D action game with a random crazy story! You control a group of three migrating west on a wagon trail. The game consists of short 3-30 second long scenes that are sequenced together in a semi-random way, so you never know what dangers you will face. Battle buffalo, wolves, bandits, bears, giant spiders, aliens, and much more!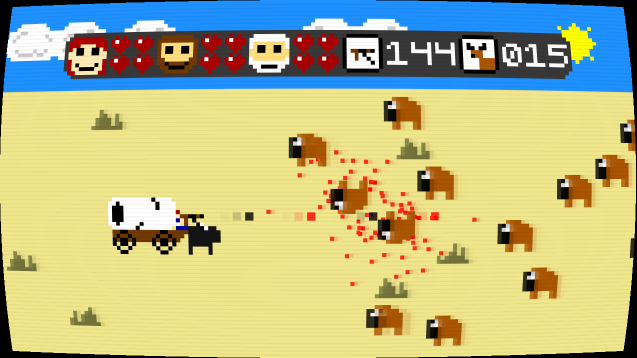 Features:
Stupidly fast. The scene changes every 3-30 seconds with some new enemy or obstacle to overcome. Bears, snakes, spiders, buffalo, avalanches, fire, scorpions, sharks, bandits, wolves… the list is long.
Random. The scenes you play are sequenced together in a semi-random way, so you never know which dangers you will face. Rare and bizarre events provide extra surprises.
Unlockable wagons. New wagons with special weapons and characteristics are awarded for completing challenging tasks and surviving rare events.
Customize your party. You pick your party members' names and appearances. Name them after your friends and then watch them die one by one in brutal ways.
A true challenge. There are no checkpoints or save games. When a party member dies, that party member stays dead for the rest of the game. The game is fair but unforgiving so beating it is a true accomplishment.
10 minutes to beat, hours to complete. If you can survive, the game only takes around 10 minutes to beat, but the random scenes, high difficulty, and unlockables keep you playing much longer.
Survival mode. After conquering the main adventure, try one of the endless survival modes. See how long you can last against an infinite pack of wolves or a limitless stream of bears.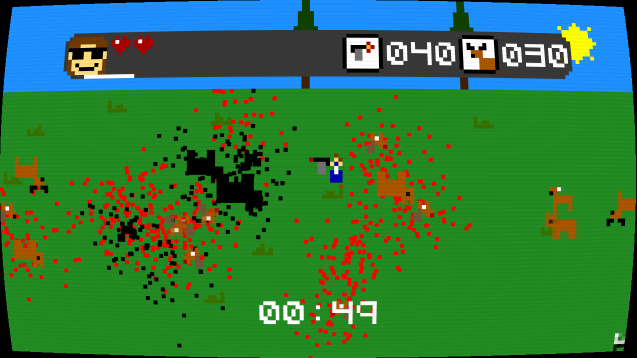 Publisher: Sparsevector
Developer: Sparsevector
Genre: Action, Adventure
Release Name: Super.Amazing.Wagon.Adventure.v1.1-RAiN
Size: 17.67 MB
---
Download uploaded
http://uploaded.net/file/nho007it/Super.Amazing.Wagon.Adventure.v1.1-RAiN.rar