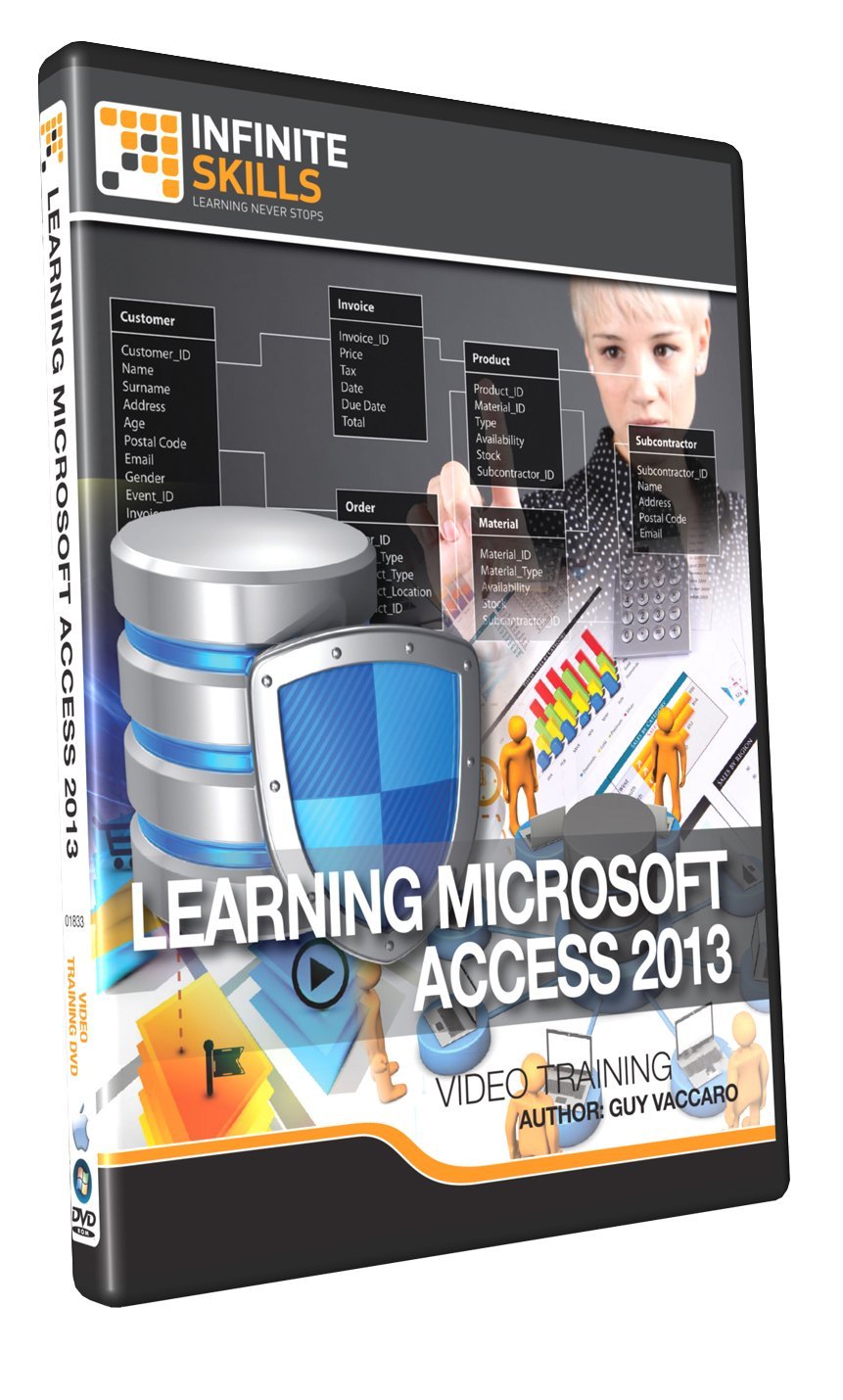 Learning Microsoft Access 2013
WEB-Rip | AVC1 @ 500 Kbit/s | 1280×720 | AAC Stereo @ 128 Kbit/s 44 KHz | 10 Hours | 1.57 GBGenre: Microsoft Access 2013 | Language: English | Working Files Included

Course DescriptionIn this Microsoft Access 2013 training course, expert author Guy Vaccaro teaches you how to use Access to create a database and build an interface to retrieve and report on your data. This course is designed for the absolute beginner; no prior database design or Microsoft Access experience is necessary in order to get the most out of this video tutorial.

Starting with a tour of the interface, this computer based training video will show you how to design and create a table, build queries, and comprehensively demonstrates the creation, and functions, of forms and reports. As you move through the video tutorial, Guy covers other topics such as; how to create advanced forms, customizing your reports, and building action queries. Finally, he will take you through the process of creating your own custom web app with Access 2013.

By the completion of this training course, you will be capable of creating databases as well as reports and forms in Microsoft Access 2013, and you will have in-depth knowledge of the tools and functions available to you in this software. Working files are included, allowing you to follow along with the author throughout the lessons.
Table of Contents
01. Before We Get Started
02. Database Theory And Design
03. Tables
04. Queries
05. Forms
06. Reports
07. Multiple Table Databases
08. Database Normalization
09. Advanced Tables
10. Advanced Select Queries
11. Action Queries
12. Advanced Forms
13. Advanced Reports
14. Custom Web Apps
15. Conclusion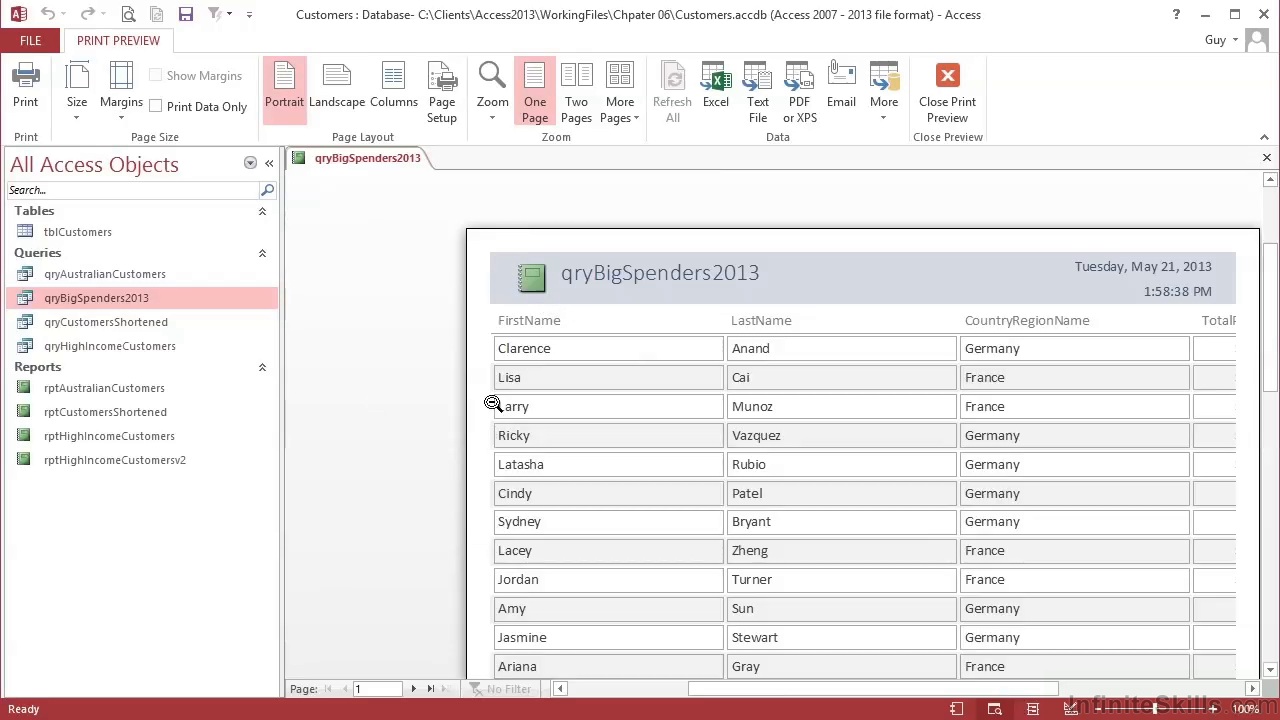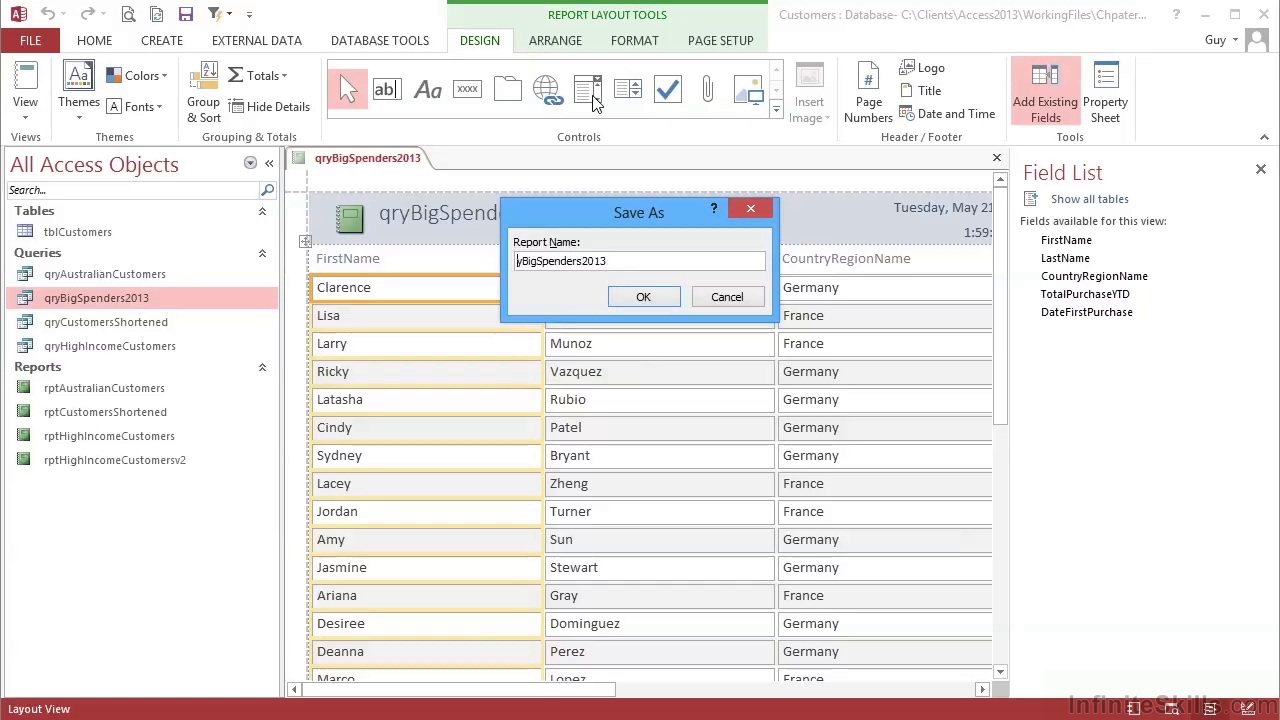 ---
Download uploaded
http://uploaded.net/file/28xct7ne/LMA2013.part1.rar
http://uploaded.net/file/5rciv32d/LMA2013.part2.rar
http://uploaded.net/file/bfn3ile3/LMA2013.part3.rar
http://uploaded.net/file/8mpdgwbg/LMA2013.part4.rar
http://uploaded.net/file/1bq3h4lo/LMA2013.part5.rar
http://uploaded.net/file/unp61ohu/LMA2013.part6.rar
Download 百度云