Learning Microsoft Outlook 2013
WEB-Rip | AVC1 @ 500 Kbit/s | 1280×720 | AAC Stereo @ 128 Kbit/s 44 KHz | 10 Hours | 1.43 GB
Genre: Microsoft Outlook 2013 | Language: English | Working Files Included

Course Description
In this Microsoft Outlook 2013 training course expert Erin Olsen will teach you how to utilize all that this program has to offer. More than just simple email software, Outlook 2013 is a full messaging solution for all your needs, offering calendars, contact lists, tasks and more! Working files are included, allowing you to follow along with the author throughout the lessons.
Your introduction to Microsoft Outlook starts with the absolute basics – setting up your email accounts. Erin walks you through each task step by step, ensuring that you understand each operation before moving on to the next. You will learn how to send and receive emails, work with attachments, customize your emails with stationary and styling, group and manage your incoming messages and how to archive your email. Erin also teaches you how to stay organized with the Outlook Calendar, and how to create tasks and to-dos to help you manage your day! Designed for the beginner, this video tutorial will make you an Outlook 2013 expert in no time at all.
By the time you have completed the computer based video training, you will have an in-depth understanding of Microsoft Outlook 2013, and be capable of sending and receiving emails, as well as organizing your life with the calendars and task list options that Outlook has to offer.
Table of Contents
01. Introducing Outlook 2013
02. Composing Basic E-Mail
03. Working With Attachments
04. Creating Elegant E-Mail
05. Managing Incoming Messages
06. Managing Outlook Folders
07. Staying Organized With The Calendar
08. Keeping Tabs With The People Hub
09. Getting Things Done With Tasks
10. Odds And Ends
11. Working Remotely And Offline
12. Using Outlook In The Big Picture
13. About The Author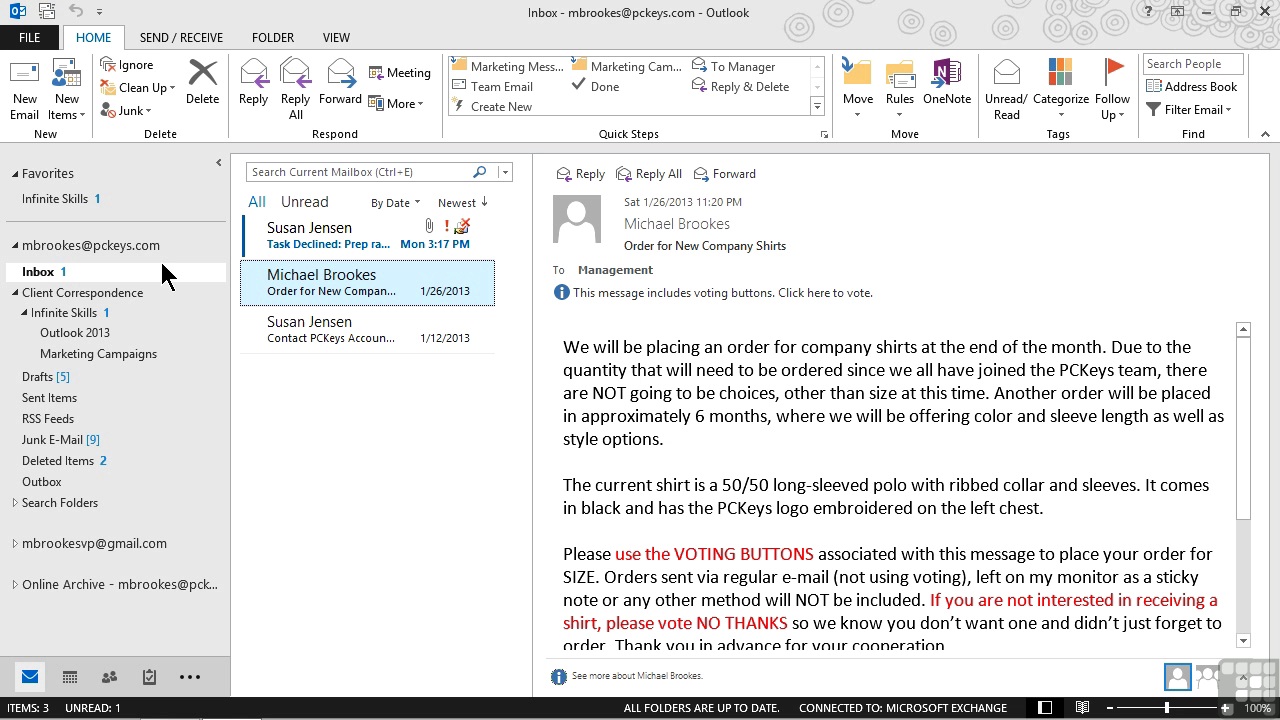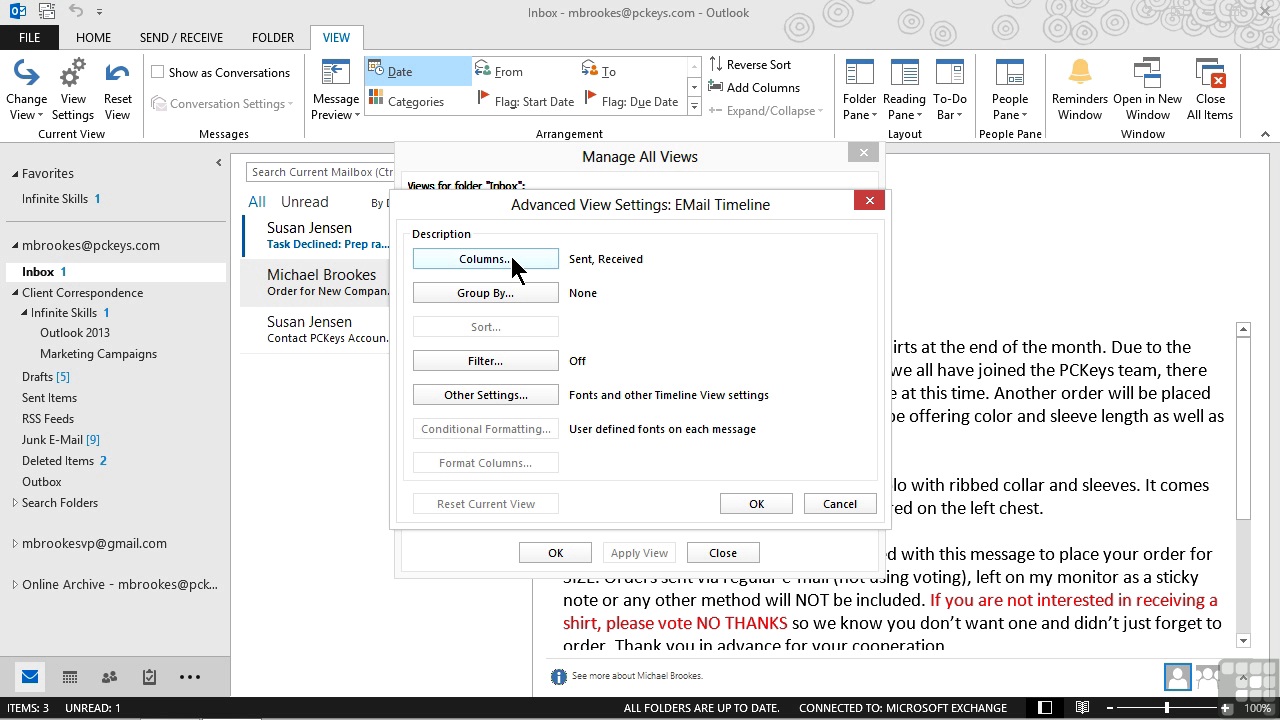 Download 百度云