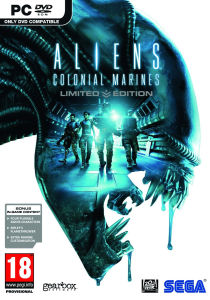 PROPHET released Aliens: Colonial Marines Limited Edition, full game including latest DLC. Enjoy!
Description: Aliens: Colonial Marines begins with an ostensibly abandoned ship, the U.S.S. Sulaco, recovered in orbit around LV-426. Players lead a group of highly trained United States Colonial Marines as they board the deserted craft to uncover the fate of the crew. They will have to fight to survive unspeakable horrors and their own anxieties as they chase down the truth behind a galaxy-spanning deception that places humanity at the mercy of the most murderous and deadly species in the universe. Aliens: Colonial Marines features authentic environments, such as the surface of LV-426 and Hadley's Hope, weapons inspired by the film series and is designed to provide an exhilarating and engaging new chapter in the Aliens universe.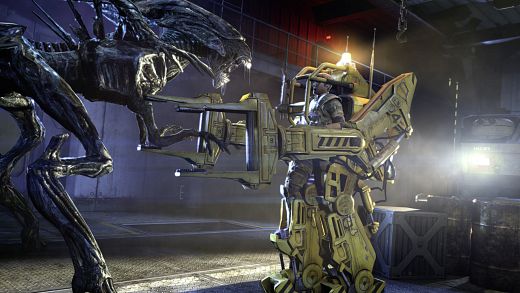 The Limited Edition Pack includes:
4 movie characters: Play as Apone, Hicks, Hudson and Drake from the Aliens™ movie in competitive multiplayer
Ripley's Flamethrower: Raise hell with this pulse rifle and flamethrower combo
Additional marine customisation: Define the look of your marine in online multiplayer
Features:
Beyond the film and into the universe: Using creative professionals who worked on the film itself and combining the writers of Battlestar Galactica and Deep Space Nine with Gearbox's phenomenal developer experience, Aliens: Colonial Marines will provide the highest quality and most authentic Aliens gaming experience yet.
Your squad, your command: Use quick commands to order your squad into position as you sweep and clear the most hostile environments in the universe. Utilise your team's medical and engineering specialties and watch as their individual personalities effect the story, and each other, as the dramatic narrative unfolds.
Make a stand: Recreate the most heart-pounding moments of the film when your squad has to quickly improvise a defence as the motion tracker goes wild. Weld doors, drag together barricades, set up sentry guns and fields of fire – have you done enough to survive?
Memorable multiplayer: The definitive Aliens multiplayer experience, stalk and be stalked in asymmetric online modes. Drop-in and drop-out four player co-op in the main campaign – experience the xenomorph threat from all angles with your real-life squad mates depending on your every move.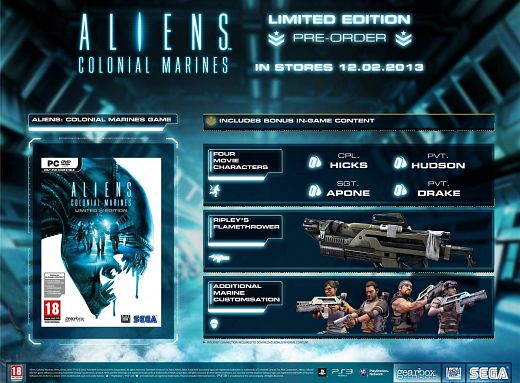 Publisher: SEGA
Developer: Gearbox Software
Genre: Action
Release Name: Aliens.Colonial.Marines.Limited.Edition-PROPHET
Size: 8.62 GB
---
Download uploaded
http://uploaded.net/file/qyhhuj9a/Aliens.Colonial.Marines.Limited.Edition-PROPHET.part01.rar
http://uploaded.net/file/xr2wsgl8/Aliens.Colonial.Marines.Limited.Edition-PROPHET.part02.rar
http://uploaded.net/file/hfctdpbe/Aliens.Colonial.Marines.Limited.Edition-PROPHET.part03.rar
http://uploaded.net/file/vmixr6hx/Aliens.Colonial.Marines.Limited.Edition-PROPHET.part04.rar
http://uploaded.net/file/shzz4bwt/Aliens.Colonial.Marines.Limited.Edition-PROPHET.part05.rar
http://uploaded.net/file/kut6d0qw/Aliens.Colonial.Marines.Limited.Edition-PROPHET.part06.rar
http://uploaded.net/file/5wumj0oe/Aliens.Colonial.Marines.Limited.Edition-PROPHET.part07.rar
http://uploaded.net/file/omz2rlc5/Aliens.Colonial.Marines.Limited.Edition-PROPHET.part08.rar
http://uploaded.net/file/b68d2cgb/Aliens.Colonial.Marines.Limited.Edition-PROPHET.part09.rar
转载请注明:0daytown » Aliens Colonial Marines Limited Edition-PROPHET