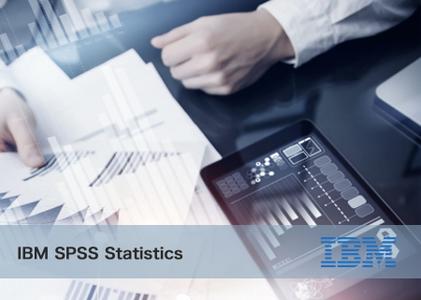 IBM SPSS Statistics 25.0 HF002 IF010 | 928.6 mb
Languages: English, Português, Français, Deutsch, Italiano, 日本語, 한국어,
Polski, Русский, Español, Simplified 中文, Thaditional 中文.
IBM has released an interim fix 010 to SPSS Statistics 25.0 HF002 is the world's leading statistical software used to solve business and research problems by means of ad-hoc analysis, hypothesis testing, and predictive analytics.
interim fix IF010 – Date: 2020/10/08
Platforms: Linux 64-bit,pSeries, Linux 64-bit,x86_64, Linux 64-bit,zSeries,
Mac OSX, Windows 32-bit, x86, Windows 64-bit, x86
Applies to versions: 25.0.0.2
Upgrades to: 25.0.0.2
Severity: 30 – Moderate Impact/High Probability of Occurrence
Categories: Usability
Abstract: This is an interim fix for IBM SPSS Statistics 25.0 Fixpack 2 on all platforms. It addresses PSIRT: CVE-2020-14577, CVE-2020-14578, CVE-2020-14579, CVE-2020-2601, and CVE-2020-2590 Vulnerabilities in the IBM JRE.
IBM SPSS Statistics is an application for statistical analysis of data from multiple sources. Analytics plays a vital role in helping your organization achieve its objectives.
The SPSS Statistics family delivers the core capabilities needed for end-to-end analytics. To ensure that themost advanced techniques are available to a broader group of analysts, researchers and business users, enhancements have been made to the features and capabilities of the IBM SPSS Statistics portfolio and its many specialized modules.
IBM SPSS Statistics 25 continues to increase accessibility to advanced analytics through improved tools, integration, output and ease-of-use features. This release brings major new features including Bayesian statistics, a new chart builder, customer requested statistics enhancements, and more.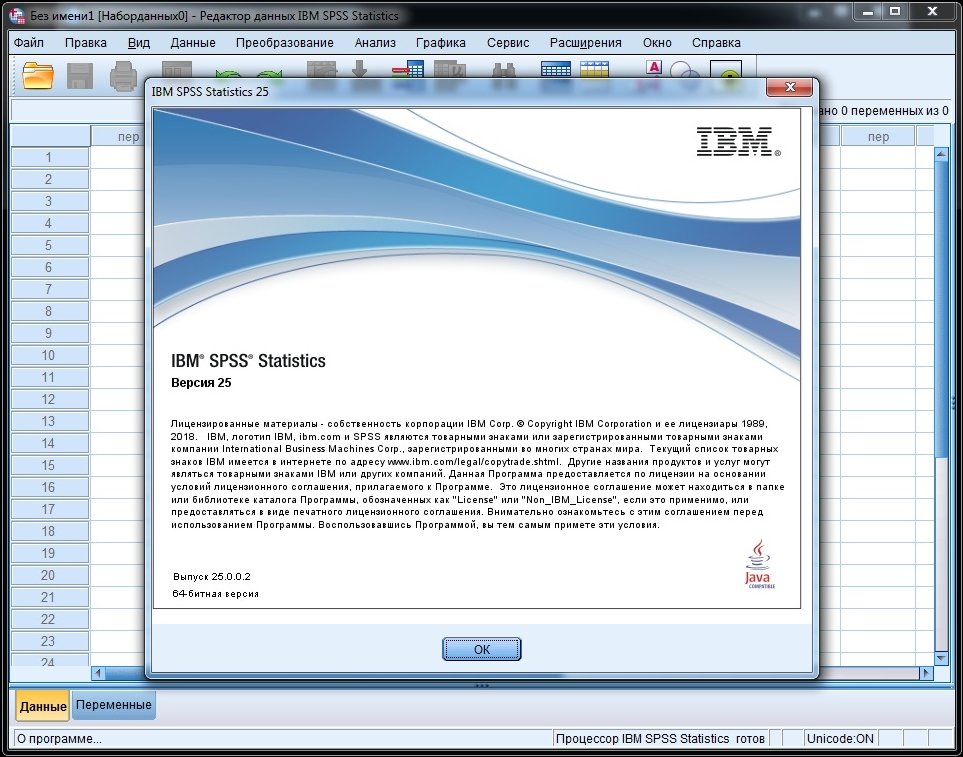 IBM (International Business Machines) ranks among the world's largest information technology companies, providing a wide spectrum of hardware, software and services offerings.
IBM, frequently referred to as "Big Blue," got its start in hardware and prospered in that business for decades, becoming the top supplier of mainframe computers. Over the years, the company shifted its focus from hardware to software and services. By the 2010s, IBM further modified its business mix to emphasize such fields as cloud-based services and cognitive computing. IBM Watson, a cognitive system, has become the company's high-visibility offering in the latter technology segment. IBM, while still a major IT player, has lost the dominance it enjoyed during the mainframe era.
Product: IBM SPSS Statistics
Version: 25.0 HF002 IF010 *
Supported Architectures: 32bit / 64bit
Website Home Page : http://www.ibm.com
Language: multilanguage
System Requirements: Linux / macOS / Windows
Software Prerequisites: IBM SPSS Statistics 25.0 and above
Size: 928.6 mb
* Interim Fix – a fix that contains one or more product defects/APARs. This is the most common patch that IBM delivers. When a client reports an issue that is confirmed as a product defect, technical support delivers this type of patch to the client to fix the product defect.
---
Password/解压密码0daydown
Download rapidgator
https://rg.to/file/e54f66fc838af6822f3e7ed1d67c1419/mpSta25H02IF10.part1.rar.html
https://rg.to/file/c4d707dbce57f601a504d605f84be741/mpSta25H02IF10.part2.rar.html
Download nitroflare
https://nitroflare.com/view/8DE0CC1554B3826/mpSta25H02IF10.part1.rar
https://nitroflare.com/view/C804EB0CDD09DCF/mpSta25H02IF10.part2.rar