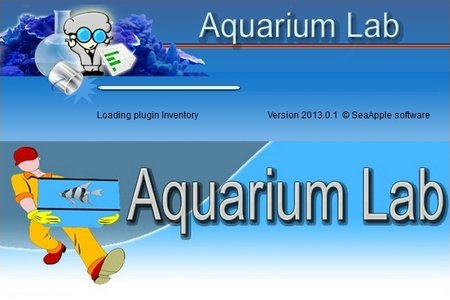 一款鱼缸水质检测软件,通过简单的数据入口可以简单的模拟出水质的情况,让你实时监控鱼缸水质。
Aquarium Lab将帮您保持水族馆的环境健康:
监视水族馆的读数: pH, 温度, 钙含量, 碱浓度…
跟踪水族馆中的生物,包括鱼, 珊瑚, 植物和无脊椎动物
跟踪水的更换
跟踪食物和饲料
计划管理
监视电力成本和功耗
---
 SeaApple Aquarium Lab 2013.6.0 | 9.7 MB
Aquarium Lab allows you to keep track of you aquarium like a scientist, no degree needed. The program is built for easy data entry, and supports multiple fresh and saltwater aquariums simultaneously. Aquarium Lab Aquarium Lab is a complete aquarium tracking software package for Windows 7, Vista and XP, that will help you maintain healthy aquarium conditions.
OS : Windows 2000/XP/Vista/7
Language : English
Home Page – http://www.aquariumlab.com/
Download uploaded
http://uploaded.net/file/ty71yssc/SeaApple.Aquarium.Lab.2013.8.0.rar
Download rapidgator
http://rapidgator.net/file/ef3c68692889b999a8ac69f0d6ecb395/SeaApple.Aquarium.Lab.2013.8.0.rar.html
Download filefactory
http://www.filefactory.com/file/616gspn9nqan/n/SeaApple.Aquarium.Lab.2013.8.0.rar
Download 城通网盘
http://www.400gb.com/file/31846888
Download 百度云
http://pan.baidu.com/s/1ik7Hn
Download filefactory
http://www.filefactory.com/file/2pd9loitpjvf/SeaApple.Aquarium.Lab.2013.6.0.rar
Download uploaded
http://ul.to/ccn0uur4
Download 城通网盘
http://www.400gb.com/file/24230482
Download 百度云
http://pan.baidu.com/share/link?shareid=173274142&uk=926257522