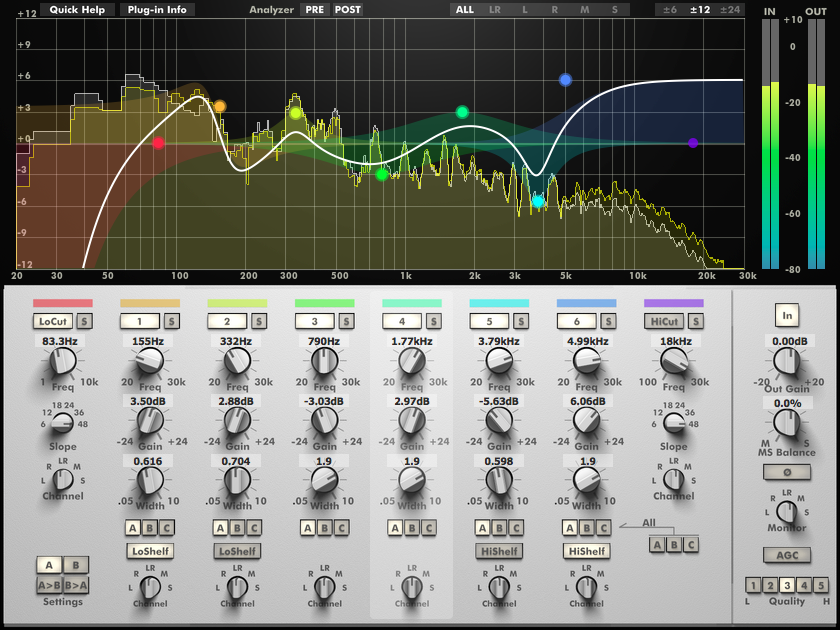 AOM Factory tranQuilizr v1.5.4 | 21.9 MB
tranQuilizr is a new equalizer. The sound is clean and transparent, even if you are working on very high or low frequencies. It offers six equalizer bands and Lo/Hi cut filters, and supports both paragraphic (equalizer points) and parametric (knobs) operations. Every equalizer and filter can be put on LR(Stereo), L, R, M and S channel independently. This will be great for M/S equalizing on mastering and mixing.
Features
• Unique transparent sound.
• Six equalizer bands and Lo-/Hi-Cut filters.
• All equalizer bands and filters can be put on a channel in Stereo(LR), Left, Right, Mid and Side.
• Equalizer supports 20Hz to 30kHz center frequency, -24 to +24dB gain and 0.05 to 10 octave bandwidth.
• Three equalizer types of different sound characters.
• Filters support 1Hz-10kHz for Lo-Cut and 100Hz-30kHz for Hi-Cut.
• On/off and solo switch for every band.
• Automatic Gain Compensation (AGC).
• Up to 1,536kHz internal sample rate.
• Phase invert switch.
• M/S balance adjustment.
• Monitoring channels is selectable from Stereo(LR), Left, Right, Mid and Side.
• Mouse-friendly paragraphic operation.
• 64-bit floating point internal precision.
• Supports 44.1kHz to 192kHz project sample rate.
• Small plug-in latency (64 samples).
• A/B comparison.
• Output gain.
Specifications
• Supports Windows VST Format in 32-bit and 64-bit.
• Supports 44.1kHz to 192kHz sampling rate.
• Supports up to 64bit floating-point plug-in I/O.
• Supports latency Compensation (needs DAW's support).
---
 Download uploaded
http://uploaded.net/file/5p3xlx09/AOFatrQu1.5.4-R2R.rar
Download filefactory
http://www.filefactory.com/file/7hjg7qp5iyp7/n/AOFatrQu1.5.4-R2R.rar
Download 城通网盘
http://www.400gb.com/file/30466054
Download 百度云
http://pan.baidu.com/s/11MjrM