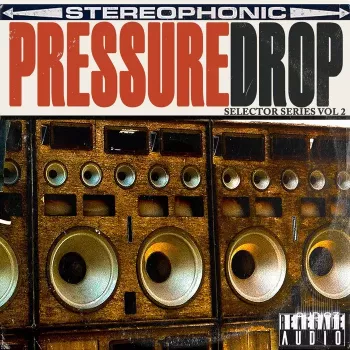 FANTASTiC | 16 September 2023 | 536 MB
Like Zeus hurling bolts of lightning from a mountain top, Pressure Drop delivers massive sonic lightning bolts of thunderous grooves and soundscapes. Dive deep into a wonderland of swirling echos and reverbs, crushing beats, fat pulsating dubby basslines, spaced out synth pads, skanks and more that will elevate and add another dimension to your productions.
Push the limits: Pressure Drop focuses on the sweet spot of tempo for many genres: 140BPM. You can go from halftime (70bpm) to classic Jungle (160bpm) and beyond. Pressure Drop?s 140 BPM maximizes tempo jumping possibilities for a wide variety of musical hedonism: bass music, steppers, grime, dubstep, breakbeat, jungle, electro dub and more.
SPECS :
67 Bass Loops
27 Cymbal Loops
99 Drum Kit Loops
18 Kick Loops
49 Perc Loops
9 Drum Rolls
17 Snare Loops
15 FX Loops
99 Music Loops
17 Vox Loops
35 Bass Hits
45 Drum Hits
22 Fx Hits
33 Music Hits
19 Perc Hits
14 Vox Hits
Tempo: 140 BPM