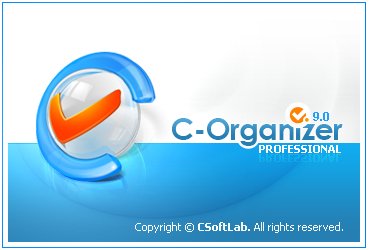 C-OrganizerPro是一款非常实用的个人信息管理软件。你还在为没有好的个人信息管理软件而苦恼吗?小编推荐你使用这款软件!它能够以将自己的日常生活项目记录到软件保存,例如可以将还款时间、加油、上班、出差、购物、会议、聚会、远程通话等项目记录在软件上,同时还支持设置提醒时间。非常不错的一款软件
---
File size: 80.5 MB
Powerful personal information manager with all necessary features. A powerful and great-looking personal information manager capable of helping organize your business and personal life.
All that you need
All of your important information in one place: Calendar, Tasks, Contacts, Passwords, Notes, Calendar of Events.
Reliable security
Password protection and encryption prevents non-authorized access to your information.
Multi-user access
Share all your data in real time over a network enabling coworkers to access information at the same time.
Friendly interface
C–Organizer's clean and extremely intuitive interface lets you get right to work.
Synchronization
Synchronize your data with Google services. This feature allows you to sync smart phones and other mobile devices with C-Organizer.
Fully portable
Install or copy C–Organizer onto your flash drive to use anywhere on any computer.
Multiple languages
English not your native language? No problem! C-Organizer is available in most popular languages.
Cross-linking
Create links from any item to any other entry, local or network file, or Internet page.
Flexible printing
Рrint your data in multiple layouts using predefined print templates or create your own template!
Platform: Windows XP, Vista, 7, 8.x, 10, 11 (32 or 64 bit)
转载请注明:0daytown » C-Organizer Professional 9.1.0 Multilingual