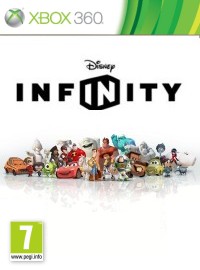 Group iMARS has released the XBOX action game from Disney named "Disney Infinity". Enjoy!
Description: In Disney's most ambitious video game initiative ever, Disney Infinity introduces an all-new game universe where a spark of imagination unlocks a fantastical world where players have unprecedented freedom and endless opportunity to create stories and play experiences starring the beloved characters from Walt Disney and Pixar Animation Studios' most popular franchises.
For the first time, players will place real-world interactive figures – characters, power discs and Play Set pieces – on the Disney Infinity Base to activate original, story-driven adventures in the game worlds, also known as Play Sets. In each respective Play Set, players will take on the role of a variety of popular characters and battle enemies, solve challenging puzzles, overcome obstacles and complete a variety of other unique quests.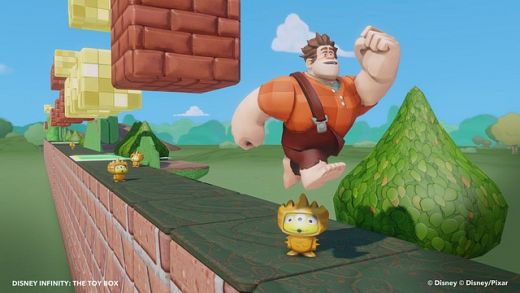 Characters and Play Sets The initial release will have a total of 17 character figures between 5 different play sets to collect and use in-game, along with an initial series of 20 power discs. Additional series of power discs and characters will be released in waves, with many additional characters to be released in the following months.
The play sets and characters available at launch are:
Pirates of the Caribbean
Jack Sparrow (included in the Starter Pack)
Davy Jones (Sold separately, or in Villains Pack)
Barbossa (Sold separately, or in Sidekicks Pack)
The Incredibles
Violet (Sold separately)
Mrs. Incredible (Sold separately, or in Sidekicks Pack)
Mr. Incredible (Included in the Starter Pack)
Dash (Sold separately)
Syndrome (Sold separately, or in Villains Pack)
Monsters Inc.
Sulley (included in the Starter Pack)
Mike (Sold separately, or in Sidekicks Pack)
Randy (Sold separately, or in Villains Pack)
Cars
Lightning McQueen (Included in Play Set)
Mater (Sold separately)
Holley Shiftwell (Included in Play Set)
Francesco Bernoulli (Sold separately)
Lone Ranger
Lone Ranger (Included in Play Set)
Tonto (Included in Play Set)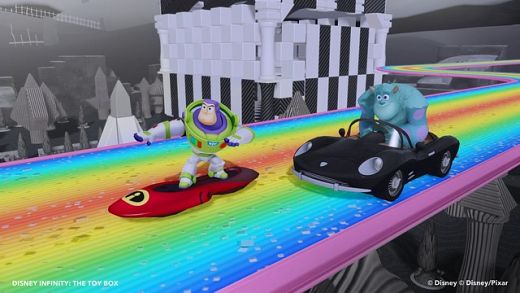 Publisher: Disney Interactive Studios
Developer: Avalanche Software
Genre: Action
Release Name: Disney.Infinity.XBOX360-iMARS
Size: 6.46 GB
Links: Homepage
---
 Download filefactory
http://www.filefactory.com/file/7jnig5urhnvf/n/imrs-disinf360.part1.rar
http://www.filefactory.com/file/7fjt6ht8lgof/n/imrs-disinf360.part2.rar
http://www.filefactory.com/file/1bi6xapnweud/n/imrs-disinf360.part3.rar
http://www.filefactory.com/file/60jk662wmtqx/n/imrs-disinf360.part4.rar
http://www.filefactory.com/file/7jalvrb6g0tj/n/imrs-disinf360.part5.rar
http://www.filefactory.com/file/5swxulnatarn/n/imrs-disinf360.part6.rar
http://www.filefactory.com/file/6av97t17y87r/n/imrs-disinf360.part7.rar
Download uploaded
http://uploaded.net/file/3cuodrnl/imrs-disinf360.part1.rar
http://uploaded.net/file/swynihhx/imrs-disinf360.part2.rar
http://uploaded.net/file/828fq28u/imrs-disinf360.part3.rar
http://uploaded.net/file/p3qonv8f/imrs-disinf360.part4.rar
http://uploaded.net/file/9j78omqq/imrs-disinf360.part5.rar
http://uploaded.net/file/h7nyny3t/imrs-disinf360.part6.rar
http://uploaded.net/file/e9l8su1l/imrs-disinf360.part7.rar