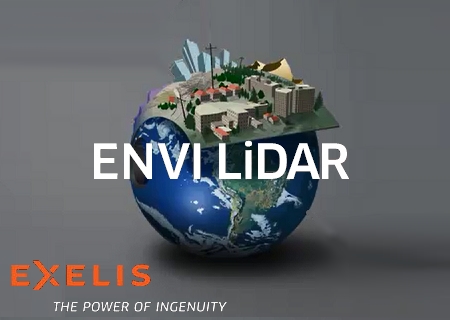 众所周知,LiDAR数据能够提供重要的三维信息,并已应用于多个领域,如林业、国防、城市管理、电力等,发挥了其独特的价值。EXELIS VIS公司(ENVI/IDL原产商)发布了ENVI新扩展ENVI LiDAR,高级的LiDAR数据浏览、处理和分析工具,能快速准确的从LiDAR数据中提取三维信息,提取出的信息可在其他平台下(如ENVI、ArcGIS)进行进一步的使用和分析。
ENVI LiDAR能读取原始的LAS数据、NITF LAS数据和ASCII文件,浏览现实场景,进行特征提取,可获取地形(DSM、DEM)、树木、建筑物、电力线和电线杆,提供功能菜单将结果导入ENVI平台或者把shp文件导入GIS平台下进一步使用和分析,应用领域包括森林调查评估、城市扩建制图、地形可视化和电力线勘察决策等。
---
Exelis ENVI LiDAR (64bit) 3.2 | 836.1 mb
ENVI LiDAR is an interactive geospatial software environment that allows you to create powerful, realistic 3D visualizations and easily extract important features and products from LiDAR point cloud data. The elevation information contained within LiDAR can be used to create Digital Elevation Models (DEMs), or be included in your geospatial products like line-of-sight or right-of way analyses. ENVI LiDAR can also be customized with the API to meet the unique needs of your organization.
What's New in Release 3.2: this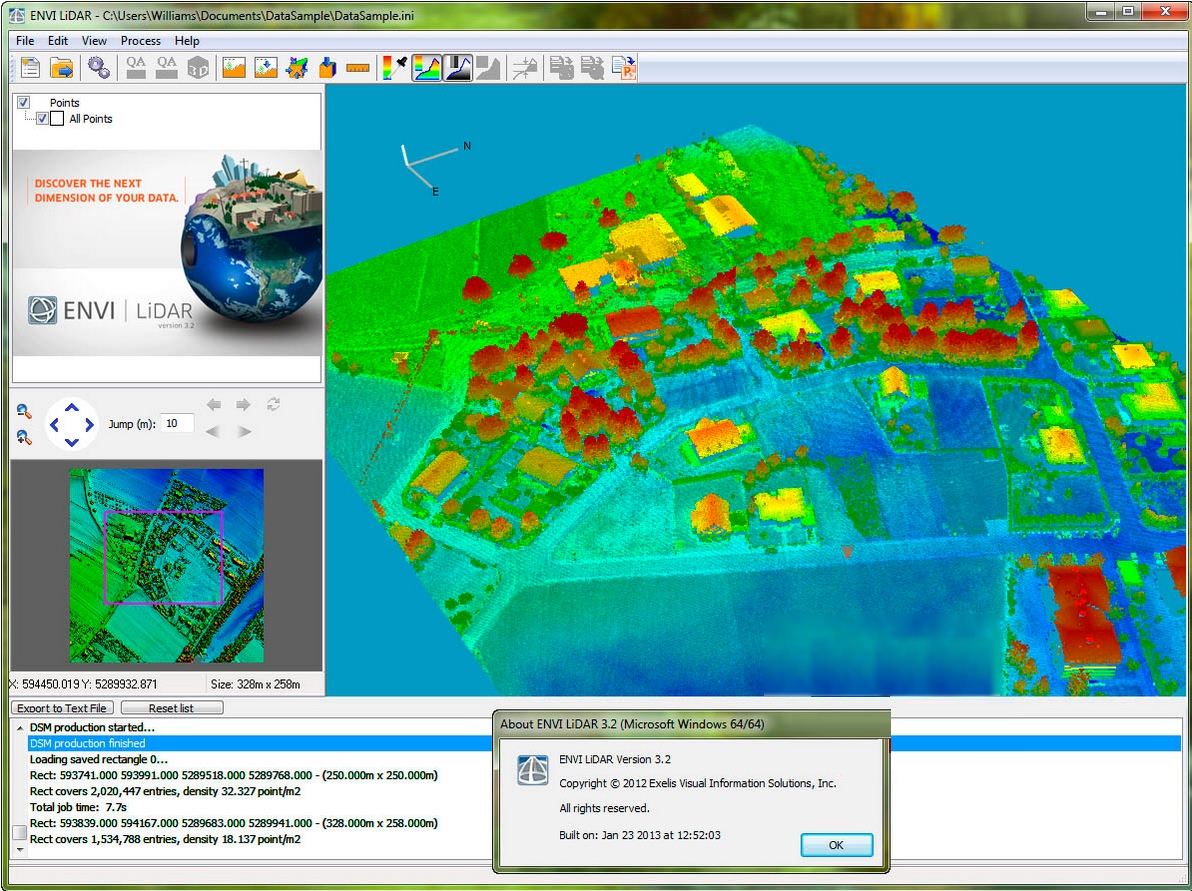 About Exelis Visual Information Solutions
Exelis VIS Europe supplies industry leading software solutions, consultancy services, training and support to European geospatial imagery users in diverse industries. Operating through a network of European offices and authorised distributors, Exelis VIS Europe is wherever you are when you rely on Earth images to achieve your objectives.
For applications in Environmental Monitoring, Defence and Security, Urban Planning, Oil & Gas exploration and many more fields, Exelis VIS develops an innovative range of software solutions. ENVI, SARscape, ENVI LiDAR, IAS, and IDL all work together to allow you turn imagery into knowledge in the pursuit of your goals.
Name: Exelis ENVI LiDAR
Version: (64bit) 3.2
Home: www.exelisvis.com
Interface: english
OS: Windows XP / Vista / Seven
Size: 836.1 mb
Special Thanks LAVTeam
---
 Download filefactory
http://www.filefactory.com/file/59wrro6586fh/n/exenli3264.rar
Download uploaded
http://uploaded.net/file/39wojex0/exenli3264.rar
Download 百度云
你是VIP 1个月(1 month)赞助会员,

转载请注明:0daytown » Exelis ENVI LiDAR 3.2 X64