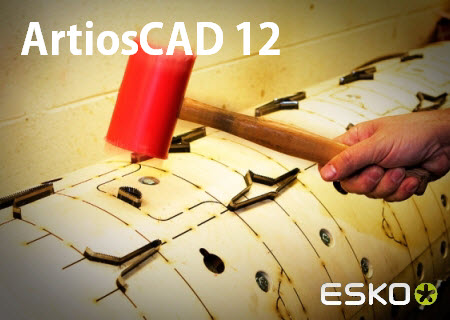 ArtiosCAD是目前世界上最流行的包装设计的结构设计软件。 包装结构设计,产品开发,虚拟原型和制造的专业人士专门设计的专用工具,ArtiosCAD提高整个公司的生产力。 ArtiosCAD是全部瓦楞纸,折叠纸箱和POP,POS机,FSDU陈列设计师的理想产品。 
ArtiosCAD的设计和绘图工具,包括功能结构设计师需要得到准确,有效地完成他们的工作。 该工具对准和捕捉功能提供图形反馈,经验和新的用户立​​即变得更有生产力的提高生产率。 完整的3D集成允许快速原型设计和演示,消除沟通错误和减少设计审查周期。 
创建板布局和冲压工具 – 企业的生产设备,将用于生产制造 – 与ArtiosCAD的布局和模具设计功能进行了优化。 集成的数据库和报告功能,加强沟通,在你的公司,以及与外部供应商。 ArtiosCAD的Adobe Illustrator的插件真正创建了第一个往返工作流程,结构和图形设计师。 包装的设计,制造及通信 
主要优点 
– 高级绘图工具,提高设计师的生产力 
– 智能标准节省时间和减少错误 
– 3D建模和设计提供快速原型和演示文稿 
– 强大而高效的布局和工装设计,降低了生产成本 
– 关系数据库提供了灵活的库搜索和报告 
– 无缝的工作流程在整个包装生产周期,包括平面设计,结构设计,模具制作。
---
 ArtiosCAD 12 | 1.3 Gb
ArtiosCAD is the world's most popular structural design software for packaging design. With dedicated tools specifically designed for packaging professionals for structural design, product development, virtual prototyping and manufacturing, ArtiosCAD increases productivity throughout your company. ArtiosCAD is the ideal product for all corrugated, folding carton and POP, POS, FSDU display designers.
ArtiosCAD's design and drafting tools include functions that structural designers need to get their job done accurately and efficiently. The tool alignment and snapping features provide graphical feedback, boosting productivity for both experienced and new users immediately become more productive. Complete 3D integration allows for quick prototyping of designs and presentations, eliminating communication errors and reducing design review cycles.
Create plate layouts and die tooling – optimized for the production equipment that will be used in manufacturing – with ArtiosCAD's layout and tooling design features. The integrated database and reporting features enhance communication in your company as well as with external suppliers. ArtiosCAD's Adobe Illustrator plug-ins truly create the first round-trip workflow for structural and graphic designers. Design, Manufacturing and Communication for Packaging
Key benefits
– Superior drafting tools increase designer productivity
– Smart Standards save time and reduce errors
– 3D modeling and design provide fast prototyping and presentations
– Powerful and efficient layout and tooling design reduce production costs
– Relational database offers flexible library searches and report
– Seamless workflow throughout the entire packaging production cycle including graphic design, structural design, die-making and palletization.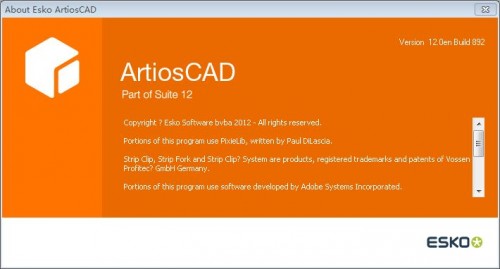 About ESKO
Esko is a global supplier of integrated solutions for packaging, sign and display finishing, commercial printing and professional publishing. Esko products and services help customers raise productivity, reduce time-to-market, lower costs and expand business and improve profitability.
Name: ArtiosCAD
Version: 12 Build 892
Home: www.esko.com
Interface: english
OS: Windows XP / Vista / Seven
Size: 1.3 Gb
---
Download filefactory
http://www.filefactory.com/file/1ux5rwgsp4sr/tiacas12.rar
Download uploaded
http://ul.to/7vay43ir
Download 百度云
你是VIP 1个月(1 month)赞助会员,

转载请注明:0daytown » ArtiosCAD 12