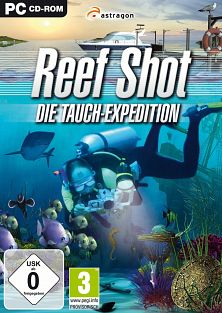 《岛礁快照》Reef Shot是一款动作冒险类游戏。该游戏由Nano Games制作与发行。
游戏背景
你是一位与众不同的摄影师,受雇拍摄一些稀奇古怪的东西。这一次你来到"鲁滨逊漂流记"中的海岛拍摄见所未见的鱼,却发现有人在500年前已经来过这里,于是你顺着线索展开了调查。
配置要求
Windows XP/Vista/7/8
DirectX 9c
1 GHz
1 GB RAM
安装信息
1. 解压缩
2. 载入镜像
3. 安装游戏
4. 运行游戏
---
DEFA released the under-water action adventure game Reef Shot. You must give this game a try if you wish to feel like a mercenary under the water, who shoots pictures. Enjoy!
Description: Reef Shot is a first-person adventure video-length diving game in which player has an opportunity not only to learn something about an underwater life of the Pacific, but also to spend a few hours in a relaxing and addictive way of discovering the Maya myths.
Reef Shot is an uncanny, first-person adventure game in which player takes part in a journey to the Eastern Pacific coasts of Robinson Crusoe Island in order to examine the maritime life. As Scott, a photographer hired by your friend Renee, soon you'll find that under the water there is also a great mystery – of mythical El Dorado and of prophecy of the end of the world.
Reef Shot is a family game, which can be played both by parents to explore the mysteries of the ancient civilizations as well as by kids who will spend some time discovering and learning about the various kinds of exotic fish species.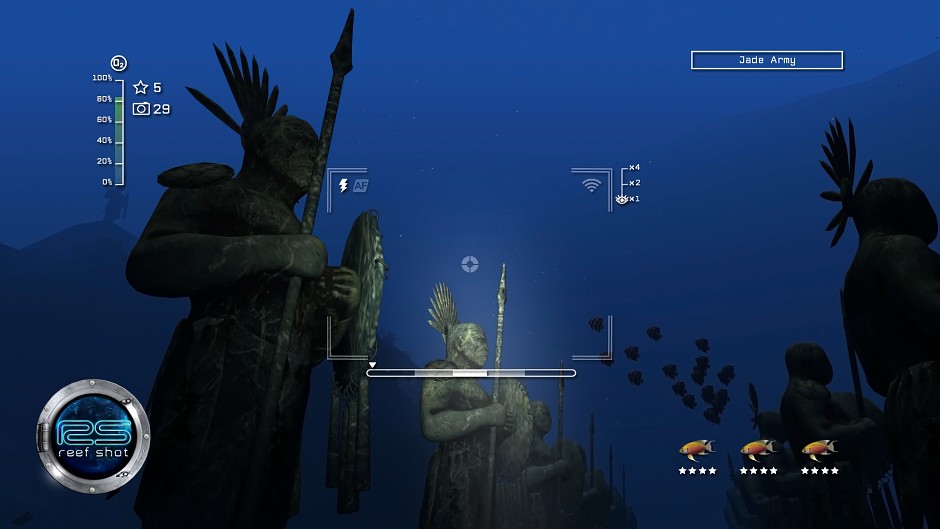 Features:
genre: FPA – first person adventure game
involving storyline based on the legend of El Dorado and the history of famous, mad conquistador Lope de Aguirre
engaging and challenging tasks: search for artifacts to discover the mystery and find new fish species
easy to follow navigation system leading you through the plot and bonus tasks
real and diversified fish species, Mayan glyphs and artifacts
system of supportive perks
immersive and high quality soundtrack
full English and German versions
Game Pad supported (Xbox 360 type)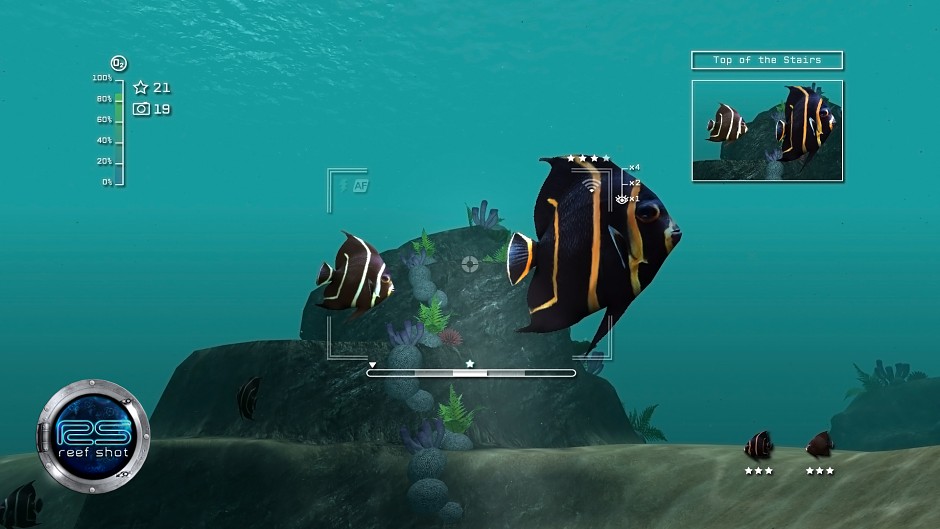 Publisher: Nano Games sp. z o.o. (Ltd)
Developer: Nano Games
Genre: Puzzle
Release Name: Reef.Shot-DEFA
Size: 630.31 MB
Links: Homepage 
---
 http://pan.baidu.com/share/link?shareid=1748218999&uk=3878999013
转载请注明:0daytown » Reef Shot-DEFA 岛礁快照