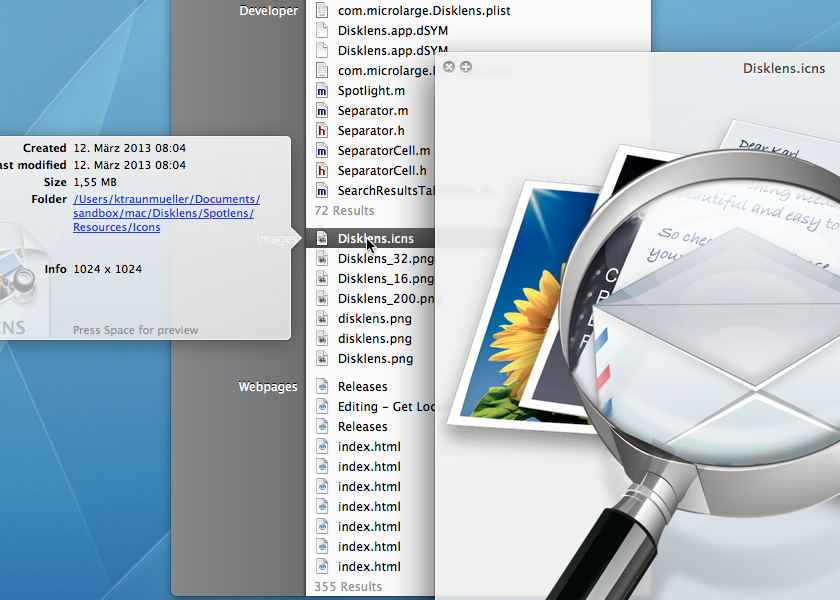 Disklens 可以改善Spotlight的搜索功能。它能让你搜索应用程序、邮件、联系人等时更快速和容易
---
Disklens v1.1.0 Mac OS X | 3.2 MB
Dig Deeper
Disklens performs an extensive search, delivering thousands of search results in just a matter of seconds.
Drill-Down
Drill down into search categories, where you'll find all items of a specific kind, handily grouped by month.
Quick Details
Move the mouse over results to get a quick glance at file size, creation date, containing folder, and associated tags.
Inline Preview
Tap Space on a search result to open the preview window. This will help you quickly find what you're looking for.
Drag & Drop
Create copies (or aliases, when holding Cmd+Alt) of search results, by simply dragging them onto your desktop.
Customizable
Configure the keyboard shortcut (Shift+Cmd+Space by default), or order and inclusion of search categories.
转载请注明:0daytown » Disklens v1.1.0 MacOSX