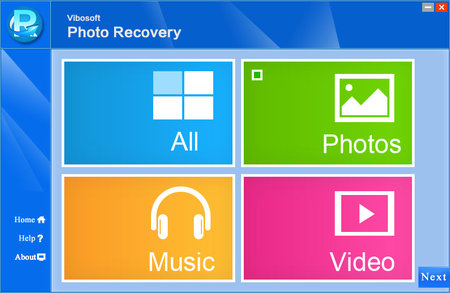 Vibosoft Photo Recovery 是一款照片恢复工具,能够从电脑硬盘,U盘,数码相机,SD卡或其他物理存储介质恢复你的照片,支持IDE,SCSI,SATA硬盘,支持不同的卡,相机和U盘。
---
 Vibosoft Photo Recovery 3.0.0.1 | 1.7 MB
The amount of image information is rapidly raising due to photography equipment and mobile telephones equipped with such devices, People are used to save the great collection of photos on computer hard disk, U disk, digital camera, SD card or other physical storage medias, but the photo saved in these mediums will often have a data loss situation, that may cause much inconvenience and regret to our daily life. However, Vibosoft Photo Recovery tool is completely capable of recovering your lost memories.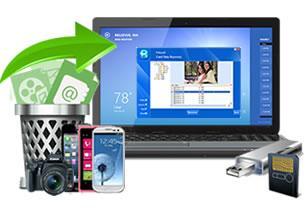 Restore Your Lost Memories from Various Hard Drive and Cards 
Vibosoft Photo recovery software is a super easy to use and the recovery ability is pretty comprehensive, it can deep scan the data track and sector from formatted, crashed and inaccessible hard drive, cards and USB flash drive, and extract lost data to normal directory. 
Recover Photos from IDE, SCSI, SATA Hard Disk under Any Circumstances
In the latest updates, this program has been successfully embedded new data scanning module, which can deep scan the IDE, SCSI and SATA hard disk, and perfectly support NTFS, FAT116, FAT32 system file; Effectively recover data from formatted and inaccessible hard disk.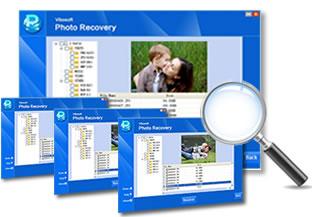 Robustly Retrieve Photos from Different Cards, Camera and USB Disk 
There are many unknown faults may result in loss of photos that stored in your hard drive, camera or USB disk, but whatever happens to your storage mediums, Vibosoft Photo Recovery still has the ability to found your photos that deleted six months ago, that's not hyperbole.
Completely Restore Photos that Deleted at Any Time Before 
Vibosoft deleted Photo Recovery Software adopted the latest scanning engine to deep scan the file structure of the underlying data, the deep scan will take the time ranging from five to fifteen minutes according to the capacity of your storage mediums.
Drastically Recover All of Your lost Photos, Music, Movies and Offices 
After repeated testing, the "Deep Scan" feature of this program demonstrates once again that it is not a myth to recover the photos that deleted or formatted six months ago, it can fully retrieve lost photos, music, movies and offices from any storage mediums without any loss.
A Combination of Deleted Recovery, Formatted Recovery and Deep Recovery
We have successfully aggregate different of data recovery modes together in order to maximize your effectiveness in recovering your lost photos, they are: deleted recovery, formatted recovery and deep recovery, this perfect combination can san some blind area, which in turn can lead to improve the recovery rate, This perfect combination is considered one of the core technologies.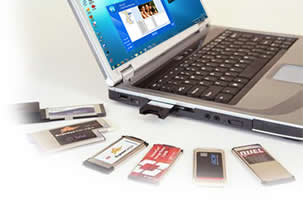 Real-time Preview and Recover Over 40 File Types As Well 
In order to maximize the reduction of the hard disk scanning time and improve user experience, , the latest updates have embedded the real-time preview feature that makes it quickly and selectively to recover your desired files, save your work and energy.
Real-time Preview the Scanned Files
After the scanning, all of the found files will be listed in a tree view and display details with an intuitive way, including the file name, type and size, you can click a certain file to preview, like photos (JPEG, JPG, PNG, TIFF, BMP, GIF), you can recover certain photo or entire photos. 
Support Over 40 File Types As Well 
In other to meet to the different request of different customers, this program has added dozens of file recovery, namely it is no longer a single photo recovery tool, It's pretty stable without crash during the scan, it now can restore photos, music, movies, office, PSD, RAR and more..
Perfectly Support All Hard Drive, Memory Cards, Camera, USB 
Support Camera Brands: 
Nikon, SamSung Canon, Sony, Kodak, FujiFilm, Casio, Olympus, Panasonic, Toshiba, Chinon, Ricoh, Pentax, Kinon, VerbatimLumix, Polaroid, Sigma and almost all digital camera in the market. Fuji, Konica-Minolta, HP, Agfa, NEC, Imation, Sanyo, Epson, IBM, oldstar, LG, SHARP, Kyocera, Phillips and more… 
Support Camera Brands: 
Secure Digital card, CF card, SD card, SDHC, miniSD, MicroSD, card, MicroSDHC card, Android phone. SmartMedia, Flash card, MicroDrive,, xD Picture, MicroSD, MultiMedia card, MMC cad, phone memory card, Memory Stick, Memory Stick Pro, Duo, Pro-HG, XC,
Support Hard Drive and USB Brands: 
It support all IDE, SSD and SCSI hard drive that made by different manufacturers and support 60+ USB drive brands: SanDisk, Kingston, Transcend, Corsair, HP, Sony Moser Baer, CD-R King, Lexar, Crucial, A-Data, LaCie, PQI, Silicon Power, Kingmax and more …
Home Page – http://www.vibosoft.com/
---
Download filefactory
http://www.filefactory.com/file/70h9e30nf1i9/n/Vibosoft.Photo.Recovery.v3.0.0.1.Incl.Keygen-TSZ.rar
Download uploaded
http://uploaded.net/file/fsuiw6dh/Vibosoft.Photo.Recovery.v3.0.0.1.Incl.Keygen-TSZ.rar
Download 城通网盘
http://www.400gb.com/file/26920231
Download 百度云
http://pan.baidu.com/share/link?shareid=3062381880&uk=758526017