Token2Shell是一款多功能Shell远程管理工具。目前支持多种模式,支持SSH连接广泛的运算法则和连接方式。Token2Shell支持的协议有ab://、ssh://、tel/net://、tcp://、com://、phone://等等等,是一款不可多的的软件哦
---
Choung Networks Token2Shell 6.8.1 | 4.2 Mb
Token2Shell includes various unique features that can actually help you make your remote access life easier. For example, it has an ultra-fast SSH remote copy function that is seamlessly integrated into each terminal session; when you need to upload a file, simply do drag-and-drop. Token2Shell automatically detects the directory path you were working on and upload the file to that directory.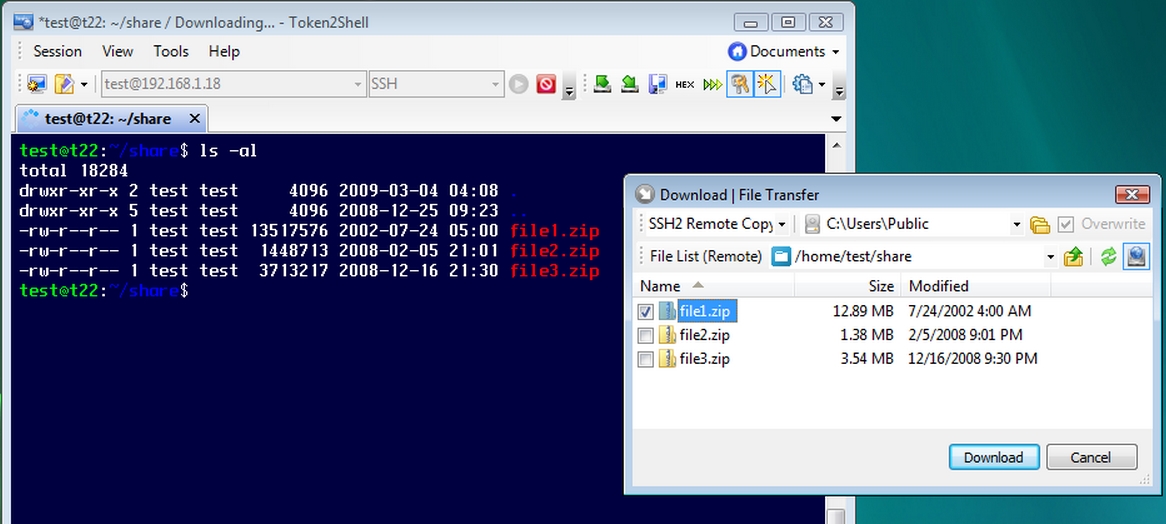 Token2Shell includes all the popular SSH options for both SSH1 and SSH2 protocol. If there is an SSH server, you shouldn't have any problem logging in with Token2Shell.

Common Features
– Supported Private/Public Key File Formats PEM file format used in OpenSSH, file format used by SSH2 servers from SSH.com. 
– Supports X11 forwarding. 
– Supports SSH tunneling via dedicated standalone application. 
– Supports XTerm/ANSI/VT100/VT102/VT52 terminal emulations.
Home Page – http://www.choung.net/
---
 Download filefactory
http://www.filefactory.com/file/43dad72adw9/Choung.Networks.Token2Shell.v6.8.1.Cracked-ARN.rar
Download uploaded
http://ul.to/rlirbfi1
Download 城通网盘
http://www.400gb.com/file/26451455
Download 百度云
http://pan.baidu.com/share/link?shareid=3524267906&uk=1580542749
转载请注明:0daytown » Choung Networks Token2Shell 6.8.1 多功能Shell远程管理工具