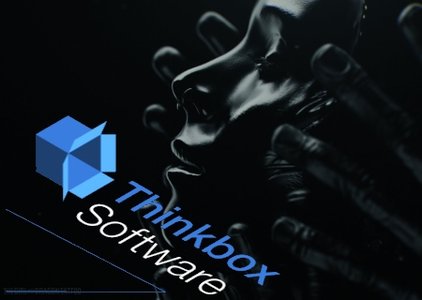 ThinkBox Deadline 5是一个简单易用的管理和渲染工具包,提供了管理方案为各种规模的渲染农场的主人, 并灵活地运行在业界最广泛的平台和配套的软件渲染. 因为限期使工作室无缝沟通各地点, 该工具正引起了拥有庞大的全球视觉效果渲染农场公司的受欢迎程度.
全球 VFX 工作室pixomondo他们最近在全球10个设施的渲染农场工具的选择题的标准化期限. 费利克斯fissel, 它的头部在pixomondo洛杉矶分校, 说:, "我们是名副其实的国际公司,24 / 7的生产周期, 和期限5的远程呈现功能使得我们可以控制和管理在我们的整个运作我们的渲染农场. 这意味着如果我们在上海的工厂有一个庞大的项目呈现, 这项工作可以被解析到另一个地点之一,我们是不是忙. 这导致了令人难以置信的功能节省时间."
5.2版本修正了一些问题,还增加了一些新的应用,Cinema 4D 14, Nuke 7,和犀牛5的支持。 它还附带草案1.0和存储库中的草稿文件夹中,可以发现一些示例脚本模板。
---
Thinkbox Deadline (64bit) 5.2 | 161.2 mb
Deadline is a hassle-free administration and rendering toolkit based render farms. It offers a world of flexibility and a wide-range of management options for render farms of all sizes, and supports over 40 different rendering packages out of the box.
This release fixes some issues that have come up since 5.2 was released, and also adds support for some new applications like Cinema 4D 14, Nuke 7, and Rhino 5. It also ships with Draft 1.0 and some sample template scripts that can be found in the Draft folder in the Repository.
New Features In Deadline 5.2.49424: here
About Thinkbox Software
Thinkbox Software provides creative solutions for visual artists in entertainment, engineering and design. Developer of high-volume particle renderer Krakatoa and render farm management software Deadline, the team of Thinkbox Software solves difficult production problems with intuitive, well-designed solutions and remarkable support. We create tools that help artists manage their jobs and empower them to create worlds and imagine new realities. Thinkbox was founded in 2010 by Chris Bond, founder of Frantic Films. 
Name: Thinkbox Deadline 
Version: (64bit) 5.2 Build 49424
Home: www.thinkboxsoftware.com
Interface: english
OS: Windows XP / Vista / Seven
Size: 161.2 mb
---
Download filefactory
http://www.filefactory.com/file/6fx9zm4dkct3/thde524.rar
Download uploaded
http://ul.to/yfnqtmpn
Download 城通网盘
http://www.400gb.com/file/25436927
Download 百度云 
http://pan.baidu.com/share/link?shareid=741334402&uk=3342115309