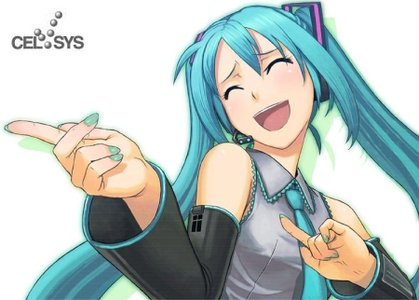 为专业动画师打造的无纸作画工具,带来作画的超级感受。
    STYLOS HD几乎含概了制作流程中与作画有关的所有环节,包括从前期的设计稿、到原画与动画的创建、再到阴影指示等。
同时支持能再现自然笔触的矢量图像以及体现细微表现的位图图像。用户可以根据自己的喜好以及需求,选择使用矢量或者位图作画。而且,
STYLOS可以处理多层结构,帮助用户按工作需要在各个不同形式的层之间来回切换(包括草稿层、清稿层、阴影指示层等)。
    对于动画中割非常重要的透光桌功能在本次版本中不仅有所改进,而且还增加了许多新功能,比如"Quick Motion(快速动检)"
---
Celsys RETAS!PRO Studio HD | 248.1 mb
The RETAS!PRO Studio HD is a new generation animation production tool aimed at supporting you in the "one-source, multi-use", high quality, high resolution era.
The RETAS!PRO HD Series are digital animation production support tools released in 2005 that allow animation production, which was previously conducted using cels and film, to be carried out on a personal computer. Animation production is divided into a variety of processes including "Drawing", "Finishing (Painting)", and "Shooting", and normally the work for these processes is carried out separately. Matching this "separated" animation production style, the RETAS!PRO HD Series consists of several tools that have been designed for each function. 
RETAS!PRO Studio HD is sold as four different software in which each of them handle different tasks in the animation process.
– STYLOS HD
STYLOS HD is a vector and raster graphics editor used to draw the key frames and inbetweens of a scene. It is capable of multiple layers, onion skinning, erasing vector lines, thickening the lines, etc. The software was Celsys's recently released product for studios or individuals that want to work in a paperless workflow.
– TraceMan HD
Traceman is a scanning software that supports 48-bit scanning, traces scanned lines, and edits images. It was one of the main tools to produce the animation before Celsys released Stylos.
– PaintMan HD
PaintMan color images made in STYLOS and TraceMan.
– CoreRETAS HD
CoreRETAS composites, renders, and exports the animation. The process is similar to the traditional shooting of cels and backgrounds with an animation camera. It features panning, multiplane effects, moving images, and exporting to FLASH, Quicktime, and AVI (Windows Only). 
About CELSYS, Inc.
CELSYS aims to become a total solutions provider for graphic contents based on the results and know-how built up from its promotion of the digitalization of the animation and manga production environments.
CELSYS 'vision encompasses using IT technology to totally support creators' production activities, from the contents production and viewing environments to distribution support and communications through created contents, and to revitalize Japanese contents culture that is appreciated worldwide.
Name: Celsys RETAS!PRO Studio
Version: HD
Home: www.celsys.co.jp
Interface: english
OS: Windows XP
Size: 248.1 mb
---
Download freakshare
http://freakshare.com/files/6li7chtb/ceresthd.rar.html
Download filefactory
http://www.filefactory.com/file/52cddpf39ykz/ceresthd.rar
Download uploaded
http://ul.to/nkjvf0d8
Download 城通网盘
http://www.400gb.com/file/23360260