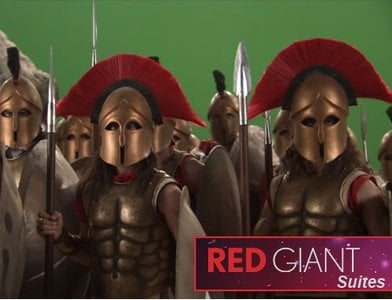 Red Giant Magic Bullet Suite 11是最新的,最热门的最终调色工具包,面向电影制作人带来的专业工具。由经验丰富的调色师和电影导演Stu Maschwitz设计的专业好莱坞式工具,9个必不可少的工具让你捕捉你的场景,使您的画面更加个性化和引人注目的。
---
Red Giant Magic Bullet Suite 11.4.4 | 214 MB
Magic Bullet Suite 11 is the newest, hottest release of our definitive toolkit that brings professional tools to filmmakers everywhere. Designed by seasoned colorist and film director Stu Maschwitz, this Suite produces professional Hollywood-style results on an indie budget. Its nine essential tools let you capture the emotion of your scene, making your footage more personal and compelling. With the recent additions of Looks 2, PhotoLooks 2 and Denoiser II, our Magic Bullet Suite keeps outdoing itself, giving you more expert products at an even greater savings. Whether you are creating a color treatment, removing video noise, or doing a skin smoothing beauty pass, Magic Bullet Suite helps you create the final look that tells your story perfectly. 
What's New
NEW UPDATE! Denoiser 1.4 now runs 3–4x faster on OpenCL 1.1 systems with supported graphics cards, letting you find beautiful footage under the noise. Free update for Denoiser 1 and Denoiser II owners.
NEW FIXES! Issues with Looks 2 on Retina screens have been fixed; PhotoLooks 2 launches in Lightroom on Windows 64-bit; and the Colorisa II keyer works in Premiere Pro CS6 Free update Free update for Magic Bullet Suite 11 owners.
NEW HOST APPS. Looks 2 and Mojo are now compatible with Final Cut Pro X and Motion 5; Looks 2 is also supported in Sony Vegas Pro and Avid Media Composer.
Already own MBS 10? Get a discounted upgrade to MBS 11, which is packed with more tools & greater savings.
Magic Bullet Suite now features Red Giant Link, our helpful new updater that notifies you of free updates and upgrade availability.
Includes:
Magic Bullet Colorista II 1.0.6
Magic Bullet Cosmo 1.0
Magic Bullet Denoiser II 1.3
Magic Bullet Frames 1.1
Magic Bullet Grinder 1.5
Magic Bullet Instant HD 1.2
Magic Bullet Looks 2.0.9
Magic Bullet Mojo 1.2
Magic Bullet PhotoLooks 2.0
Compatible with Adobe CC
Home Page : http://www.redgiantsoftware.com/
---
Download freakshare
http://freakshare.com/files/khfxijsk/Red.Giant.Magic.Bullet.Suite.11.4.4.rar.html
Download filefactory
http://www.filefactory.com/file/5lyospsj85ld/Red.Giant.Magic.Bullet.Suite.11.4.4.rar
Download uploaded
http://uploaded.net/file/30v9xgzp/Red.Giant.Magic.Bullet.Suite.11.4.4.rar
Download 城通网盘
http://www.400gb.com/file/23863817