布丁怪兽 HD是割绳子开发商Zeptolab的最新作品,玩家需要把不同的布丁小怪兽连起来使他们变得更强大,然后去解救被邪恶冰箱主人困起来的布丁同伴。可爱的小怪兽外形可爱,萌气十足,相信大家一定会喜欢的。
---
DeBTPDA has released the new game "Pudding Monsters HD" for Android. Excellent puzzle game from the cut the rope creators!
Description: From the makers of Cut the Rope, Pudding Monsters is a deliciously addicting puzzle adventure with wacky characters and innovative stick-'em-together game-play.
The Pudding Monsters are on a mission to save their friends from the cold-hearted fridge owner! Growing into an ULTIMATE MEGA MONSTER sounds like the most reliable plan.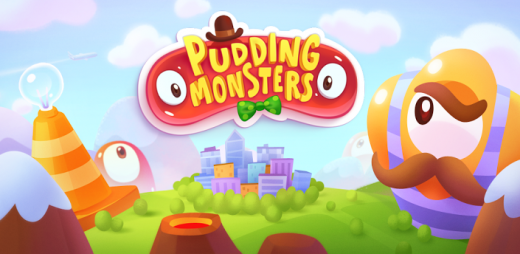 Features:
125 levels with more to come!
Innovative stick-'em-together game-play mechanics
Unique monster shapes, wacky personalities and attributes
Fun, mind-bending experience suitable for all ages
Release Name: Pudding.Monsters.HD.v1.2.1.Android-DeBTPDA
Size: 34.33 MB
Links: Google Play 
---
Download freakshare
http://freakshare.com/files/a6au51wy/Pudding.Monsters.HD.v1.2.1.Android-DeBTPDA.rar.html
Download filefactory
http://www.filefactory.com/file/414tgfrdg9fr/Pudding.Monsters.HD.v1.2.1.Android-DeBTPDA.rar
Download uploaded
http://uploaded.net/file/m357r3vq/Pudding.Monsters.HD.v1.2.1.Android-DeBTPDA.rar
Download 城通网盘
http://www.400gb.com/file/23531650
转载请注明:0daytown » 布丁怪兽 HD Pudding Monsters HD v1.2.1 Android-DeBTPDA