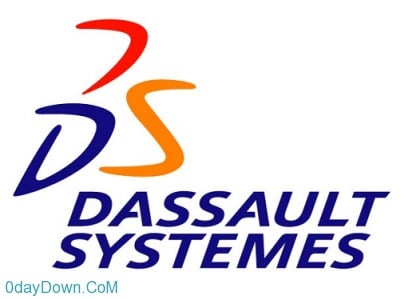 CATIA是法国达索公司的产品开发旗舰解决方案。作为PLM协同解决方案的一个重要组成部分,它可以帮助制造厂商设计他们未来的产品,并支持从项目前阶段、具体的设计、分析、模拟、组装到维护在内的全部工业设计流程。
模块化的CATIA系列产品旨在满足客户在产品开发活动中的需要,包括风格和外型设计、机械设计、设备与系统工程、管理数字样机、机械加工、分析和模拟。CATIA产品基于开放式可扩展的V5架构。
通过使企业能够重用产品设计知识,缩短开发周期,CATIA解决方案加快企业对市场的需求的反应。自1999年以来,市场上广泛采用它的数字样机流程,从而使之成为世界上最常用的产品开发系统。
CATIA系列产品已经在七大领域里成为首要的3D设计和模拟解决方案:汽车、航空航天、船舶制造、厂房设计、电力与电子、消费品和通用机械制造。
---
CATIA V5-6R2013 P3 – The most complete platform CATIA V5-6R2013 P3 provides the user with the highest quality design and unique opportunities to work with fichersy in V5 and V6 by providing the user with V5-6R2013 access to key V6 and high synchronization projects created V5-6R2013 and V6
Unique compatibility – the guarantee level cooperation fichersy between CATIA V5 and V6
Created in CATIA V6R2012X 3D-models can be transferred in V5-6R2012, retaining their key functional characteristics, and these can be changed directly fichersy in V5.
An iterative approach to the design engineers to provide the greatest opportunity to create and modify the level detail fichersy, regardless of whether they are using CATIA V5 or V6. Thanks to this improvement, the compatibility of 3D-models in CATIA V5 and CATIA V6 today is higher than between two releases of V5.
A new level of collaboration through access to a range of technologies for users V5 V6
These enhancements provide users with immediate V5 advantages, allowing many features previously available only in CATIA V6. These include opportunities for surface modeling and design of parts designed for V6 and is now included in the V5-6R2013. As a result, our customers keep return on investment in V5, while receiving an opportunity to learn at their own pace favor of an open portfolio V6. This opportunity will be provided between the synchronized release V6 and V5, from V6R2012x and V5-6R2012. Release name change (from V5 to V5-6) is intended to reflect a unique level of compatibility versions V5 and V6, synchronized releases V5 and V6 and V5 portfolio replenishment technologies V6.
Opportunities for a variety of industries through a substantial renovation Release CATIA V5-6R2013
> Fully integrated solution for Class A surface modeling in the automotive industry – CATIA ICEM Shape Design
> The surface of the highest quality in the design of automotive body and an improved user experience – CATIA Imagine & Shape
> Extensive support of industry standards and long-term archiving by using the STEP format for data exchange
large assemblies and parts made of composites
> Continuous improvement of surface mechanical simulation technology
> New Product 3D Insight
> Improved product for functional modeling parts
> New CATIA Analysis modules and SIMULIA Extended Analysis
> The new strategy of machining hard materials for the aerospace industry in the CATIA Machining
> Advanced: modules Material Removal Simulation and Advanced Finishing
System requirements: Standard for running CATIA
Description: Simulayt Modeler – package number one in the world for CATIA, aimed at productive work with composite materials
Simulayt's products help designers and engineers to integrate the design, analysis and manufacture of structures made from fiber reinforced materials to an unprecedented extent. By simulating the manufacture of these products, problems can be foreseen early in the development cycle and designs can be analysed and improved to a greater extent within the available development budget.
Simulayt's Layup Technology is fully integrated within the single most important Product Lifecycle Management (PLM) and the single most important Virtual Product Development (VPD) tools used in the aerospace and other industry sectors demanding ultimate performance. This allows easy use of Simulayt's focused solutions in mainstream enterprise environments within both the design and analysis sectors, offering a unique capability for product improvement and risk reduction.
System requirements:
The presence of pre-CATIA V5 (CATIA CAA V5) Version V5R18, V5R19, V5R20, V5R21, V5R22 (aka V5-6R2012)
Operating System MS Windows
Graphics 1024×768 resolution with minimum 32 768 colours
Memory 1GB + RAM (2GB recommended)
Description: FTI CATIA (CAA) V5 Solutions – is a modular application CATIA V5 (CATIA CAA V5) for
Analysis of the technological components, obtained sheet punching and metal cutting optimization
tape. FTI CATIA (CAA) V5 Solutions fully integrtrovana in CATIA V5 interface and consists of modules
union of simple common interface intended for designers, engineers and setters.
Modules FTI CATIA (CAA) V5 Solutions allow you to:
– Quickly calculate the shape scanning;
– To predict the possible problems of manufacturing: education gaps or creases, enought tightening material;
– Determine the final shape of the part with the springing of the metal;
– To analyze the geometry of the die forging force and calculate;
– Optimize cutting pieces of tape;
– Calculate the cost of each product.
Additional Information:
For CATIA V5R20 must be installed SP1 or higher!
Simulayt Advanced Fiber Modeler and Composites Link V5.23 Plug-ins for CATIA V5 R18-R23