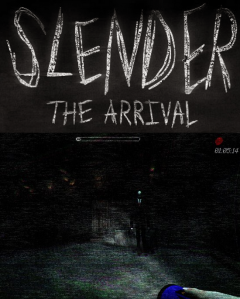 《瘦长鬼影:降临》是由Blue Isle工作室打造的一款以FPS为主的作品,游戏中包括单人模式和多人模式,在单人战役中,玩家必须经历超恐怖的生存模式,而且该游戏中所融入的恐怖元素绝非传统的僵尸怪兽可比,它要求玩家深度探索人的内心情绪,并产生一些挥之不去,似有似无的联想,这才是恐怖的王道啊。
  有关该游戏里"恐怖元素"这一块,官方还专门设立了一个版块,玩家们可以在那里谈论或求解,这类互动对于游戏的发展也是很有帮助的。
---
WaLMaRT has released "Slender The Arrival" for PC. It is a video game developed and published by Blue Isle Studios and distributed by Parsec Productions as the sequel to Slender: The Eight Pages. It was released on Microsoft Windows and Mac OS X on March 26, 2013.
Description: Experience the fear all over again. Slender: The Arrival is the official re-imagining of the original release that once again will engage players with the same terrifying gameplay, while adding a complete gaming experience that the fans have been asking for.
The Arrival features true survival horror gameplay; forcing players to explore human emotions in an unsettling, haunting world. This is a game about survival — use your instincts to get out alive. The Arrival pushes gamers further over the edge past what they experienced in the first game with more levels and improved visuals as well as an engaging storyline.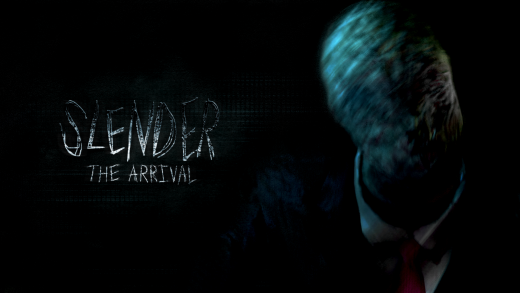 What's cool about it:
Survival horror goes back to its roots; use your instincts to survive
The sequel to what some have called "the scariest game of all time"
From Mark Hadley, developer of Slender: The Eight Pages, original Slender Man creator Eric 'Victor Surge" Knudsen, the writers behind the Marble Hornets series, and the development team at Blue Isle Studios
Genre: Adventure
Publisher: Parsec Productions
Developer: Blue Isle Studios
Release Name: Slender.The.Arrival-WaLMaRT
Size: 814.66 MB
Links: Homepage 
---
Download uploaded
http://ul.to/bhr3rmqt
Download 城通网盘
http://www.400gb.com/file/22600265
 Download freakshare
http://freakshare.com/files/0s9s40mf/Slender.The.Arrival-WaLMaRT.rar.html