一款以Jonah Lomu为主角的橄榄球游戏,超级逼真的3D效果,让你在PS3平台上一睹橄榄球巨星Jonah Lomu的风采。同Jonah Lomu一起在球场上比拼,让Jonah Lomu拜倒在你的脚下。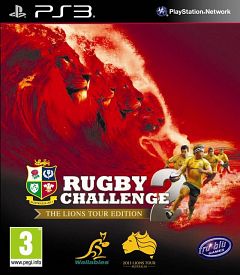 iNSOMNi has released "Rugby Challenge 2: The Lions Edition" for PS3. It is a Rugby video game, developed by Sidhe and published by Tru Blu Entertainment. This game is the sequel to Rugby Challenge.
Description: Rugby Challenge 2: The Lions Tour Edition brings all the excitement of rugby right into your living room. 110+ teams and 50+ stadia from around the world are featured in Rugby Challenge 2, including official team, competition, and special match licenses. The gameplay has been refined and expanded with the addition of quick taps, quick lineout's, mauls from lineout's, interceptions, contesting ball at the breakdown, removing players from the ruck, number 8 scrum pickups, and dynamic in game team strategies. Gamers are offered more options than ever before to create or customise players, teams, and competitions, and also change game rules and behaviour to shape game play.Grant Nisbett and former All Black Justin Marshall provide the play commentary, while Eric Bayle and Thomas Lombard are included for French language commentary.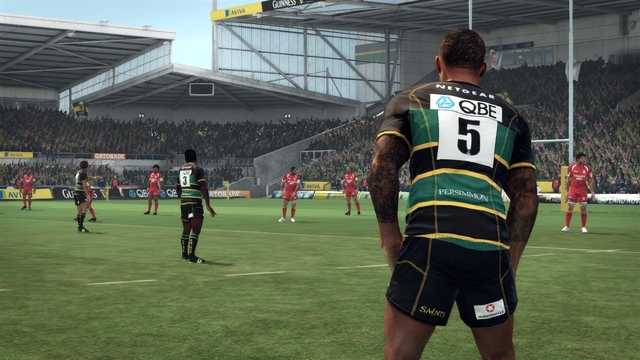 Features
Play in Single Match Mode, multi-team Competition Mode, a vastly expanded multi-year Career Mode, Tutorial Mode, or compete in online multiplayer with support up to 4v4 via PlayStation®Network, Xbox LIVE®, or Steam
Refined and expanded gameplay with the addition of quick taps, quick lineouts, mauls from lineouts, interceptions, contesting ball at the breakdown, removing players from the ruck, number 8 scrum pickups, and dynamic in game team strategies on both attack and defence
110+ teams and 50+ stadia from around the world featured including official team, competition, and special match licenses for the All Blacks, the Qantas Wallabies, the USA Eagles, Bledisloe Cup, British and Irish Lions 2013 Tour of Australia, Barbarians FC, Combined Country, Super Rugby teams, Aviva Premiership Rugby, TOP 14 Orange, Pro D2, RaboDirect PRO12, ITM Cup, and Ranfurly Shield
More options to create or customise players, teams, and competitions, and change game rules and behaviour to shape the game to play how you want and keep the game fresh year after year
Revamped sound and commentary systems, with real-time commentary from seasoned rugby commentators Grant Nisbett and former All Black turned commentator Justin Marshall, and French language commentary from Eric Bayle and Thomas Lombard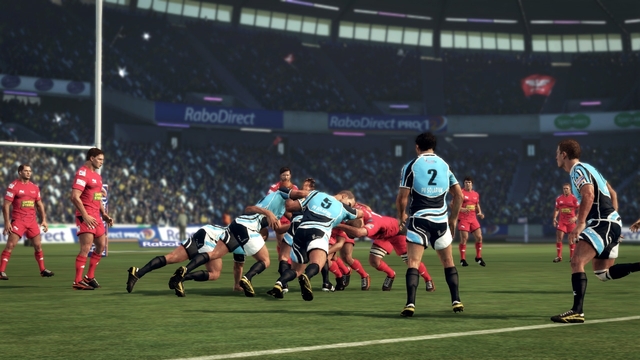 Genre: Sports
Publisher: Sidhe
Developer: Alternative Software
Release Name: Jonah.Lomu.Rugby.Challenge.2.PS3-iNSOMNi
Size: 4.15 GB
Links: Homepage 
---
Download filefactory
http://www.filefactory.com/file/1x24d3pz74bn/n/Jonah.Lomu.Rugby.Challenge.2.PS3-iNSOMNi.part1.rar
http://www.filefactory.com/file/670ye7m3cxy9/n/Jonah.Lomu.Rugby.Challenge.2.PS3-iNSOMNi.part2.rar
http://www.filefactory.com/file/51zej0g7fsk1/n/Jonah.Lomu.Rugby.Challenge.2.PS3-iNSOMNi.part3.rar
http://www.filefactory.com/file/7ffy4c64uafj/n/Jonah.Lomu.Rugby.Challenge.2.PS3-iNSOMNi.part4.rar
http://www.filefactory.com/file/4n6qqpa723op/n/Jonah.Lomu.Rugby.Challenge.2.PS3-iNSOMNi.part5.rar
Download uploaded
http://uploaded.net/file/jria55q7/Jonah.Lomu.Rugby.Challenge.2.PS3-iNSOMNi.part1.rar
http://uploaded.net/file/rpb2zmty/Jonah.Lomu.Rugby.Challenge.2.PS3-iNSOMNi.part2.rar
http://uploaded.net/file/765l6s5f/Jonah.Lomu.Rugby.Challenge.2.PS3-iNSOMNi.part3.rar
http://uploaded.net/file/9yqy9zjj/Jonah.Lomu.Rugby.Challenge.2.PS3-iNSOMNi.part4.rar
http://uploaded.net/file/nimiaguw/Jonah.Lomu.Rugby.Challenge.2.PS3-iNSOMNi.part5.rar
Download rapidgator and Crack
http://rapidgator.net/file/6a1d2d1875ab317a3226989efb34ddbd/Jonah.Lomu.Rugby.Challenge.2.PS3-iNSOMNi.part1.rar.html
http://rapidgator.net/file/3feac9727e5b9a8a0cbf534794da9931/Jonah.Lomu.Rugby.Challenge.2.PS3-iNSOMNi.part2.rar.html
http://rapidgator.net/file/7ba21337b8ce05674c2ebc5d584c4cb3/Jonah.Lomu.Rugby.Challenge.2.PS3-iNSOMNi.part3.rar.html
http://rapidgator.net/file/481185b2ec55429399e4ff376c0740f2/Jonah.Lomu.Rugby.Challenge.2.PS3-iNSOMNi.part4.rar.html
http://rapidgator.net/file/66d9f63c3cf42fc7b6beeb004e03f802/Jonah.Lomu.Rugby.Challenge.2.PS3-iNSOMNi.part5.rar.html
Download 城通网盘
Jonah.Lomu.Rugby.Challenge.2.PS3-iNSOMNi.part1.rar: http://www.t00y.com/file/22555797
Jonah.Lomu.Rugby.Challenge.2.PS3-iNSOMNi.part2.rar: http://www.t00y.com/file/22555798
Jonah.Lomu.Rugby.Challenge.2.PS3-iNSOMNi.part3.rar: http://www.t00y.com/file/22555799
Jonah.Lomu.Rugby.Challenge.2.PS3-iNSOMNi.part4.rar: http://www.t00y.com/file/22555800
Jonah.Lomu.Rugby.Challenge.2.PS3-iNSOMNi.part5.rar: http://www.t00y.com/file/22555801
转载请注明:0daytown » 迷你橄榄球2 PS3版 Jonah Lomu Rugby Challenge 2 PS3-iNSOMNi