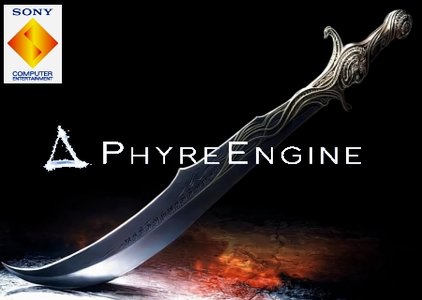 Sony Computer Entertainment 推出了全新的"免费跨平台图像引擎" PhyreEngine。根据资料展示(包括全部文档和70多个演示案例),PhyreEngine 将全面支持 OpenGL 和 Direct3D,允许开发人员在熟悉的PC平台更轻松的从事 PS3 游戏开发工作。同时,Sony 还对 PhyreEngine 的"继续开发和维护"表示了肯定的答复。
---
 PhyreEngine 3.1.5.0 | 465.6 mb
The popular Game Engine provided with the PlayStation 3 (PS3) and NGP Software Development Kit.
PhyreEngine is a cross-platform game engine and tools, provided as source code under a license that allows it to be used by any PS3 or NGP game developers or publishers as well as by Tools & Middleware licensees in their products. In the last few years, PhyreEngine has been used to power almost fifty titles from dozens of game studios globally and released on the PlayStation Store or on Blu-ray Discs.
Designed with feedback from its active development community, PhyreEngine 3.0 represents a significant evolution of the engine, as well as bringing it to the new NGP platform and introducing many new features.
PhyreEngine 3.0 has a new and powerful asset pipeline, combining enhanced versions of the already robust exporters, with a powerful processing tool to generate optimized assets for each platform. Also new is the rewritten level editor, which permits a far more data-driven approach to authoring games using PhyreEngine. Combined with a more accessible API and far more game-oriented functionality including support for entities, scripting, and integrated physics and navigation components, PhyreEngine 3.0 empowers developers to produce high quality titles with less time and lower costs.
Support for NGP allows developers to easily target this new platform alongside PlayStation 3 and Windows, while ensuring state-of-the-art performance and features.
PhyreEngine integrates with other popular middleware, giving developers a choice of the best technologies available today. Its middleware partners include Havok, NVIDIA PhysX, and Scaleform.
About Sony Computer Entertainment Inc.
Sony Computer Entertainment Inc. continues to redefine the entertainment lifestyle with its PlayStation®3 game console, the PlayStation 2 computer entertainment system and the PSP (PlayStation Portable) handheld entertainment system. PS3 delivers the next generation of interactive entertainment. Enjoy Blu-ray Disc movies, cutting edge High Definition games, easy music, video and photo storage, free access to PlayStation network and much more. The PlayStation 2 computer entertainment system revolutionized the home entertainment market, offering the most compelling interactive content and the capability to be used as a network terminal in the coming broadband era. PSP is a portable entertainment system that allows users to enjoy 3D games, with high-quality full-motion video, and high-fidelity stereo audio.
Recognized as the undisputed industry leader, Sony Computer Entertainment Inc. markets the PlayStation family of products and develops, publishes, markets and distributes software for the PlayStation platforms world wide. 
Name: PhyreEngine
Version: 3.1.5.0
Home: http://scedev.net/
Interface: english
OS: Windows XP / Vista / Seven
Size: 465.6 mb
---
 Download filefactory and Crack
http://www.filefactory.com/file/4dy6oenhz7kj/phen3150.rar
Download freakshare and Crack
http://freakshare.com/files/s4n0hvno/phen3150.rar.html
Download Uploaded and Crack
http://uploaded.net/file/zq8ehezu/phen3150.rar
Download rapidgator and Crack
http://rapidgator.net/file/8cbea1b350578dc6abd9d9b2b00aaddc/phen3150.rar.html
Download 城通网盘 and Crack
http://www.400gb.com/file/22379587
Download  百度云
转载请注明:0daytown » PhyreEngine 3.1.5.0 跨平台图像引擎