Automation Studio 是一个集成了项目中所有组件工具的软件开发环境,因此可应用于任何规模任何范围的项目。能够完成从产品概念设计、系统配置、开发、调试、诊断和维护,并且集成了HMI、控制、运动、网络连接一体的OEM 设计平台,支持自主功能开发。其显著的优点在于,一套软件完成对控制、显示、运动控制及通信的开发,即不仅可在一个环境中处理开发工作的每一个步骤,而且还可用于在一个用户界面处理多个目标系统。操作原理一经掌握,就可在多个目标系统或扩展阶段使用,在不同的工具中间,项目可以自由地转换,在一个统一的开发环境下,项目也可以分别达到不同的性能级别。适用于印刷、包装、塑料、纺织、半导体、金属加工等OEM行业以及市政、电力、交通、冶金、石化、楼宇控制等PA行业。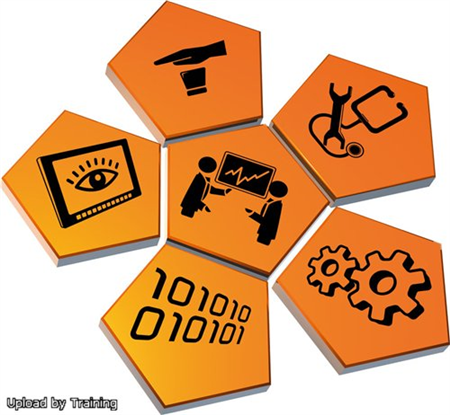 性能特点:
  1、控制系统、驱动、通信及显示都在同一个环境中配置,既缩短了集成时间,也节约了维护成本。
  2、所有人使用同一工具,而实现无缝集成和简单通信。 
  3、项目中所有组件使用同一开发环境,提高了生产。
  4、单个供应商既提供所有的硬件又提供软件平台。
  5、一个完全集成的环境,并兼容各种不同工具。
  6、对于新员工,相当容易入门。
  7、集成的环境加强了有序性,而排除了由于无法控制的环境带来的弊端。
  适用领域:印刷、包装、塑料、纺织、半导体、金属加工等OEM行业以及市政、电力、交通、冶金、石化、楼宇控制等PA行业。
---
B&R Automation Studio 3.00.90.0024 SP6 x86 | 3.87 GB
B&R Automation Studio is the integrated software development environment that contains tools for all phases of a project. The controller, drive, communication, and visualization can all be configured in one environment. That reduces both integration time and maintenance costs. 
Project management – Software on demand
Thanks to the system-oriented view of the project and division into functional packages, extensive projects can be clearly managed and programmed. The programmed and configured machine parts can then be assigned to different hardware configurations. In a project, you can manage multiple delivery states in addition to the testing environment for certain machine types, which can use varying software and hardware.
Programming – The right programming language for every application
The user is provided effective support by the programming languages integrated in Automation Studio (IEC 61131-3 and ANSI C) – which can also be combined as required – and by the modern architecture and structuring of the programming environment. All languages can access the same data types and use the same libraries and variables. In addition, Automation Studio supports simple and secure programming.
Integrated Visualization
The visualization system integrated in Automation Studio is an effective tool that can be used to create line displays as well as control integrated or remote XGA displays with keys and/or touch screens. This integration eliminates the need for external visualization tools, introducing cost savings for integrated machine visualization. Remote services such as VNC allow immediate remote operation and maintenance without additional expense.
Configuring drives – Simple solutions for positioning tasks
Automation Studio integrates all of the tools needed for positioning tasks. According to the motto "Configuring, not programming," even extremely complex motion applications can be realized in Automation Studio without having to resort to elaborate programming. PLCopen motion control function blocks conform to IEC 61131-3 and are even available to the user as an option directly when programming.
Diagnostics
Automation Studio provides a wide selection of diagnostic tools for reading system information and for optimizing the system. Using the System Diagnostics Manager, extensive information about the target system can be read using standard Web access.
Remote maintenance – From process management to firmware exchange and everything in between
Machines and systems are often operated in remote locations. As a result, service and maintenance tasks are generally dominated by travel expenses. Remote diagnostics and remote maintenance lower the risk, particularly during warranty periods. Whether performing hardware diagnostics, setting values or utilizing assisted machine operation, the integration of VNC, a Web server and remote programming provides valuable services for all phases of a machine's life cycle.
Communication and fieldbus systems
In Automation Studio, a fieldbus device is added to the corresponding fieldbus interface and configured like an I/O module. When using the import function for a device description from the respective supplier (GSD, EDS, etc.), the same interface is available to the user as is available for any other I/O module. As an open standard for setting parameters and configuring fieldbus devices for automation, the integrated FDT/DTM technology makes it easy to integrate fieldbus devices using familiar methods. This simplifies integration and minimizes the amount of programming and commissioning work needed.
Real-time operating systems – Scalability and investment security
An integral component of Automation Studio is the real-time operating system, the software kernel that allows applications to run on a target system. This guarantees the highest possible performance for the hardware being used.