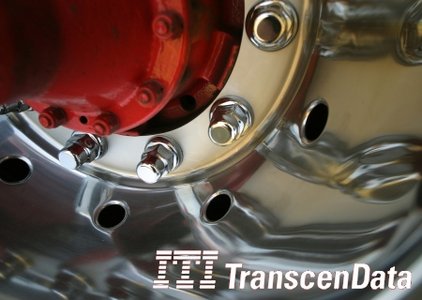 CADfix是针对至今还没有解决的数据转换的问题,它能自动转换并重新利用原有的数据。它能发现模棱两可、不一致、错乱的几何问题,工程师能看到问题的现象,并能通过CADfix进行修复。CADfix在可能的情况下支持全自动转换的方式,在自动方式不能完全解决问题的情况下CADfix另外还提供交互式可视化的诊断和修复工具。这种方式和其他"暗盒"式的转换器(PARASOLID-ACIS)或IGES和STEP形成鲜明对比,其他转换器不能告诉使用工程师手头上的数据有什么问题,而CADfix却可以。这样能节省大量的时间和金钱。
CADfix提供给用户分级式的自动、半自动工具,通过五级处理方式来处理模型数据,每一级处理既可以用用户化的自动"向导"来处理,也可以用交互式工具来处理。当自动"向导"处理方式可行的话,CADfix还提供批处理方式的工具来处理大量的模型数据。
CADfix提供多种输入输出转换格式:ACIS, Parasolid, IGES , STEP, STL, VDAFS, CATIA, CADDS5, ANSYS (report),Pro/Engineer PART,NX PART等等,为便于用户使用,CADfix另外提供CAE模型工具、模型转换工具、CAM应用工具。
---
CADfix 9.0 SP1 (64bit) |855.0 mb
ITI TranscenData announced the release of CADfix 9.0, the latest edition of its leading CAD interoperability tool which tackles the ever present problems of 3D model data exchange and re-use between different engineering applications. 
CADfix allows the user to import CAD data, efficiently repair and adapt it, and export in the most suitable form for reuse in the downstream system, eliminating the need for expensive CAD model rework.
The extensive range of CADfix import and export interfaces has been updated to the latest CAD system versions. A new 3D PDF import interface allows the CADfix user to read 3D geometry from 3D PDF collaboration files. The CATIA V5 interfaces have been extended to read and write CGR files, and the Creo interfaces upgraded to Creo 2 with support for CreoView.
CADfix External Visibility FilterCADfix's powerful array of geometry repair tools continue to evolve with, among other things, enhanced fixes for degenerate surfaces and narrow faces, new facetted geometry processing tools and a new automatic centre line generator.
Advanced model defeaturing is a key aspect of CADfix customer applications where significant CAD to CAE process time and cost savings are realized. CADfix 9.0 places further defeaturing capabilities in the hands of the user with the release of new chamfer removal tools, fully automatic filtering and removal of small solids, and bounding box simplification of solids.
CADfix 9.0 also comes with a complete user interface refresh, including a reworking of the model interrogation and selection tools and new Hide/Show visibility controls to facilitate even more efficient model processing.
About ITI TranscenData
ITI TranscenData is the product data interoperability business within International TechneGroup Incorporated (ITI). ITI TranscenData provides interoperability solutions that enable companies to effectively exchange, reuse, integrate and share engineering product data among diverse software applications used throughout a manufacturing enterprise and its supply chain. ITI TranscenData solutions are aimed directly at reducing and eliminating non-value-added time and costs associated with reusing product data. ITI TranscenData solutions are distributed worldwide through a combination of direct sales, resellers, and strategic vendor/OEM partners. 
visit my blog
Name: CADfix 
Version: 9.0 (64bit)
Home: www.transcendata.com
Interface: english
OS: Windows XP / Vista / Seven
Size: 815 mb
---
Download 百度云
你是VIP 1个月(1 month)赞助会员,

转载请注明:0daytown » CADfix 9.0 SP1 X64 CAX修复转换