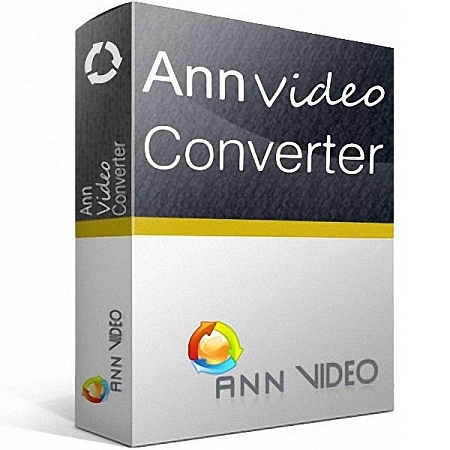 Ann Video Converter 是一款非常方便好用的视频转换软件。它几乎支持所有视频格式的转换,它可以将所有的视频格式为AVI DVD VCD MPEG MOV WMV RMVB 等视频格式,并提取其中的音频为 MP3 文件。
---
Ann Video Converter Pro 7.1.0 | 12 MB
Ann Video Converter is a professional, easy to use and super powerful video convert tool and a leader in the world of modern video compression. Almost all video formats can be converted. It can convert all video formats to AVI, IPOD, PSP, MPEG, MOV ,WMV, RMVB video files etc, and extract audio to MP3 files. Your media player can't play some video file; Your editor software did not support RM/RMVB, what you need is Ann Video Converter. Ann Video Converte enable you to convert RM to AVI, so that your editor software can read it. Etc. Ann Video Converter enable you to convert every video formats which you need. This powerful software can runs well on Microsoft Windows 98, NT, 2000, XP, Vista. Super fast converting speed and Video enhancement filters inside
Key Features:
1 It can convert all formats to MPEG1/2 DVD, vcd, svcd.
2 It can convert all formats to PSP, IPOD.
3 User-friendly interface that is easy to use.
4 It can convert all formats to mov.
5 It can convert all video formats to AVI/WMV/RMVB/Divx/Xvid.
6 Convert video formats to popular MP3 audio files.
7 Convert between all popular video formats including AVI, MPEG, WMV, MPEG1/2/4, MP4, DVD, VCD, SVCD, MOV, RM.
8 Has the option to preview the video in real-time.
9 High speed : Ann Video Converter includes Super Encode and decodes Engine, which is much faster than other encoding engine. It brings you the advanced and high speed converting experience. You did not need to waiting hours and hours; it runs 300% – 500% real time speed.
10 High quality video and audio : All encoders/decoders are built-in and video enhancement filters including Supports almost all popular format conversions.
Changes in version: 7.1.0
1 Fixed some display issue.
2 Upgrading software registration system.
3 Fixed rmvb output problem.
4 Fixed swf can not seek when play.
5 Fixed some join issue when video without audio.
6 Upgrading software interface images.