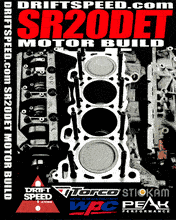 Nissan SR20DET Engine Rebuild
DVD5 | English | iso | 2005 | MPEG2 352×480 5000 kbps | AC3 2 ch 256 kbps | 2 hrs 15 min | 3.17 GB
This DVD will show you how to rebuild a Nissan SR20DET engine for swapping it out with a factory Nissan 240SX engine. It can also be used for Honda and Toyota import engine rebuilding.
Aftermarket tuning of your 4-cylinder import engine starts with how-to knowledge of the engine and how to build horsepower inside the engine. Learn how professional import tuners build an engine for high performance racing applications.
The Nissan SR20DET is the popular Turbo engine found in the Nissan Sylvia, 180SX, Pulsar GTI-R, and Bluebird sports cars from Japan. In the US the Sylvia and 180SX are known as the 240SX.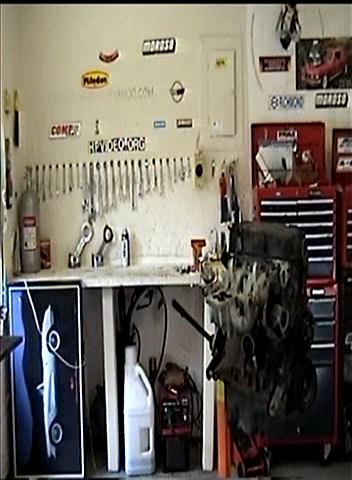 The 240SX only came with a 2.4 liter naturally aspirated KA24E or KA24DE inline 4 cylinder engine. This has made swapping of the stock 240SX's engine to the SR20DET extremely popular with the import tuner market. There are lots of aftermarket engine components for the SR20DET engine. 
A stock SR20DET engine can produce anywhere from 201 to 245 horsepower and around 200 Ib-ft of torque. Power differences depend on the year and model the SR20DET engine was put in. When building an engine from scratch and with the selection of aftermarket import engine components at hand, you can build an SR20DET to just about any horsepower level you want.
Unlike our "Basic Engine Building" DVD, this video uses an inline 4 cylinder motor. You can use the techniques for rebuilding a Honda or Toyota import 4 cylinder engine. Though specific to the Nissan SR20DET, it will be similar to most any import engine.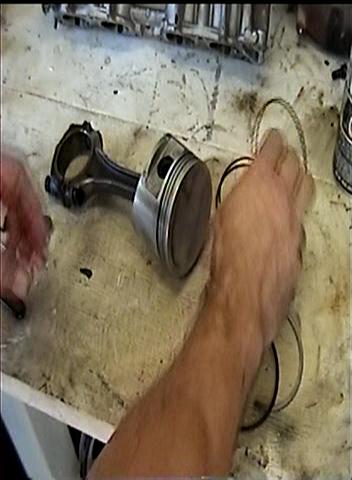 DVD Covers:
– Crank Micropolishing, Balancing & Cleaning
– WPC Treated 87mm CP Pistons & Pins
– WPC Treated NPR Stainless Piston Rings 
– ARP Connecting Rod Bolts
– ARP Head & Main Studs
– ACL Race Main, Rod & Thrust Bearings
– Cometic .040 MLS Head Gasket
– 3 Angle Valve Job on Stock Cylinder Head
– JUN 272 11.5mm Camshafts
– GReddy Adjustable Cam Sprockets
– And much more.
---
Download uploaded
http://uploaded.net/file/9at3fqkt/Nissan.SR20DET.Engine.Rebuild.part1.rar
http://uploaded.net/file/3jcyqsy1/Nissan.SR20DET.Engine.Rebuild.part2.rar
http://uploaded.net/file/on27ireg/Nissan.SR20DET.Engine.Rebuild.part3.rar
http://uploaded.net/file/ckwxcsfc/Nissan.SR20DET.Engine.Rebuild.part4.rar
http://uploaded.net/file/vyul48nh/Nissan.SR20DET.Engine.Rebuild.part5.rar
http://uploaded.net/file/rwm9v4ab/Nissan.SR20DET.Engine.Rebuild.part6.rar
http://uploaded.net/file/278gapwc/Nissan.SR20DET.Engine.Rebuild.part7.rar
Download filefactory
http://www.filefactory.com/file/55a9p3kaod1l/n/Nissan.SR20DET.Engine.Rebuild.part1.rar
http://www.filefactory.com/file/45e5pqrq973z/n/Nissan.SR20DET.Engine.Rebuild.part2.rar
http://www.filefactory.com/file/1371q58ehxrt/n/Nissan.SR20DET.Engine.Rebuild.part3.rar
http://www.filefactory.com/file/4e5qlf63poqr/n/Nissan.SR20DET.Engine.Rebuild.part4.rar
http://www.filefactory.com/file/3ust3zujhg0l/n/Nissan.SR20DET.Engine.Rebuild.part5.rar
http://www.filefactory.com/file/5aiymksns94z/n/Nissan.SR20DET.Engine.Rebuild.part6.rar
http://www.filefactory.com/file/2v1qbxukt3uf/n/Nissan.SR20DET.Engine.Rebuild.part7.rar
Download 百度云