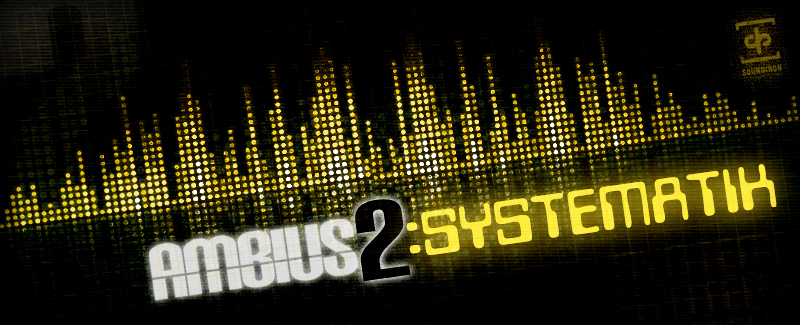 Soundiron Ambius 2 Systematik KONTAKT | 2.73 Gb
Ambius 2: Systematik represents a huge new step forward in our quest to build a truly flexible and adaptive sample based atmospheric synth. We wanted a broad collection of richly nuanced flavors with the ability to freely layer, blend and reshape a wide mix of percussive, tonal and textural elements into custom multi-layered dynamic and evolving instruments. We wanted a unified and powerful interface to combine detailed performance and tone shaping controls with a wide pallet of experimental and environmental convolution effects. We wanted a built-in tempo-locking step-sequenced filter and LFO engine that could be adapted to just about any other GUI control parameter on the fly without missing a beat. Ambius 2 is all of that and much more.
One of the driving forces behind the development of our second atmospheric synth collection was the desire for a fresh sound based on real organic recordings that was both super flexible for those of us who like to knob tweak and yet still easy to dive into for those who want it to sound great right out of the box with minimal fuss. It allows you to blur the line between lead and ambient textures and just as easily morph between tight, tuned percussive and smooth, dreamy pads. We've created a deep pool of elements to choose from and shape, with a wide palette of sonic flavors ranging from fat lo-fi leads to crisp, complex hi-fi soundscapes. All of the sounds we created for Ambius 2 were sourced from live acoustic instruments and hand-sculpted individually into unique and fully customizable playable concepts. 
The foundation of Ambius 2 is in the layer building concept, which allows you to combine a range of tuned percussive attack samples with a broad variety of richly detailed sustaining pads and leads. Each layer is equipped with independent core parameter control and can be swapped out on the fly through the GUI or with CC/host automation so your instrument can evolve with the music. We then take it a step farther with the Instrument Designer concept, with 6 independent hand-picked layers that absolutely blow the creative possibility wide open. Each layer can be freely blended and warped with different tonal, shape and dynamic behaviors that allow your sound to radically transform itself based totally on the way you play.
Features 
Ensemble Articulations
• All sounds designed and created from real, acoustic instruments
• 52 Custom-Designed Transients (impacts) with deep velocity layering and 8x round-robin.
• 116 Hand-Crafted atmospheric loops (both smooth and rhythmic).
• Instrument Designers allow users to mix-and-match any transient with any sustain.
• Layer Builders allow unparalleled creativity for complex acoustic-synthetic hybrids.
• Additional Kontakt 5 presets with tempo-synced rhythmic atmospheres and grooves
LFO/Filter
• Four selectable filter types with automatable cutoff and resonance
• Our new Kronostepper – sequence filter cutoff and/or resonance in configurable tempo-synced steps
• Kronostepper passthru mode can drive any automatable knob or slider in Kontakt.
• Tempo or Hertz-based Tremolo with automatable intensity
Other Features
• Integrated Uberpeggiator system allows for adaptive step-sequenced arpeggiation.
• Kontakt 5 users can import and export Uberpeggiator and Kronostepper sequences.
• Customized presets – see what we at Soundiron were able to come up with using these features.
Info
• 1,672 Samples (standard pcm wav)
• 106 .nki files (unlocked format) – 65 K4 / 41 K5
• 4.95 GB installed
• 24 bit / 48kHz stereo PCM wav format
• Format(s): Kontakt 4.2.4 (for K4 and Lite) Kontakt 5.0.3 (for K5) .nki and pcm .wav 
• 51 Integrated Custom Convolution Reverb Impulses
System Requirements: Windows XP / Vista / 7 / 8. Intelmac and Mac OS 10.6 or higher. Quad Core CPU, 2 GB System Ram, 7200 RPM 8MB Buffer SATA II hard drive or greater recommended.
Soundiron.Ambius.2.Systematik.KONTAKT.MERRY.XMAS-SYNTHiC4TE
Home Page – h——tt——p://w w w.soundiron.com/instruments/ambiences/ambius2/
---
 Download uploaded
http://uploaded.net/file/u0f6yfay/syn-sa2s.part01.rar
http://uploaded.net/file/67xfdfgh/syn-sa2s.part02.rar
http://uploaded.net/file/aqowp89z/syn-sa2s.part03.rar
http://uploaded.net/file/l7atmam2/syn-sa2s.part04.rar
http://uploaded.net/file/a2vbz1nm/syn-sa2s.part05.rar
http://uploaded.net/file/tejn8h1q/syn-sa2s.part06.rar
http://uploaded.net/file/wdwt93yk/syn-sa2s.part07.rar
http://uploaded.net/file/a5o3dti2/syn-sa2s.part08.rar
http://uploaded.net/file/nu899dci/syn-sa2s.part09.rar
http://uploaded.net/file/juxm2cmr/syn-sa2s.part10.rar
http://uploaded.net/file/dychqkpe/syn-sa2s.part11.rar
http://uploaded.net/file/0btaxniu/syn-sa2s.part12.rar
http://uploaded.net/file/9w105qhu/syn-sa2s.part13.rar
Download filefactory
http://www.filefactory.com/file/6kk8twbzat1f/n/syn-sa2s.part01.rar
http://www.filefactory.com/file/7h7ngfcw2hp3/n/syn-sa2s.part02.rar
http://www.filefactory.com/file/6au23evq2xs1/n/syn-sa2s.part03.rar
http://www.filefactory.com/file/48y52esg7njl/n/syn-sa2s.part04.rar
http://www.filefactory.com/file/261zwln30eo5/n/syn-sa2s.part05.rar
http://www.filefactory.com/file/2cw60t8ua8q3/n/syn-sa2s.part06.rar
http://www.filefactory.com/file/vvfpvlsuytb/n/syn-sa2s.part07.rar
http://www.filefactory.com/file/7apq3afujbtb/n/syn-sa2s.part08.rar
http://www.filefactory.com/file/5af4i5ww14c3/n/syn-sa2s.part09.rar
http://www.filefactory.com/file/5cx7b4kx2lbr/n/syn-sa2s.part10.rar
http://www.filefactory.com/file/94t9e1d90xp/n/syn-sa2s.part11.rar
http://www.filefactory.com/file/ormjkq7usdf/n/syn-sa2s.part12.rar
http://www.filefactory.com/file/238xotbdjb7v/n/syn-sa2s.part13.rar
Download 百度云