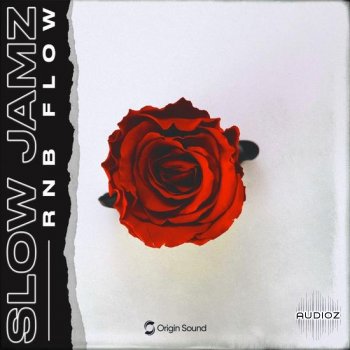 Team DECiBEL | 15 Mar 2020 | 918.5MB
'Slow Jamz' by Origin Sound is the next edition of the RnB series filled to the brim with sensual musical elements, perfect for your next RnB track.
This library has so much to offer in the way of musical elements. Grab one of the Construction Kit loops to get a vibe going immediately and efficiently with all the layers mixed flawlessly, or even dive into the individual musical elements from beautiful e-piano progressions, emotive guitar lines, versatile bass lines, and much more. But where 'Slow Jamz' really stands out is with its vocals folder, which includes a plethora of mix-ready vocal loops along with tons of ad lib options to allow for maximum creativity and ease of use.
Whilst the musical elements give your track the mood, the drums will give your track its intent and attitude. The drum loops and hits range from sassy downtempo grooves to faster straighter beats, giving your track a vastly different feel depending on which route you want to go down. When creating the pack it was our goal to provide a library that has an enormous range in versatility, whilst staying sonically consistent throughout. Have endless fun running trial and error with the various drum loops over your musical ideas to create your own unique beat. Not to forget the numerous drum hits that are ready to be thrown into a sequencer or sampler for you to jam out on. The cherry on top is the range of SFX on offer, from Ambient textures to vocal adlibs, the addition of these details will help elevate your soothing beat to the next level.
'Slow Jamz' is a sonically consistent library that manages to offer a wealth of versatility and creativity within its content, which no doubt any producer would easily lose hours and hours jamming with.
Product Details:
90 Drum Hits
46 Drum Loops
20 Bass Loops
41 Chord Loops
18 Melodic Loops
21 Vocal Loops
22 Construction Kit Loops
43 SFX
转载请注明:0daytown » Origin Sound Slow Jamz RnB Flow WAV-DECiBEL