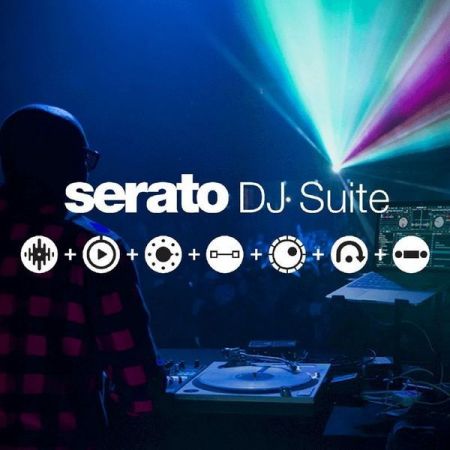 TRAZOR | 5 January 2023 | 666,1 MB
The professional standard when it comes to DJ software.
Serato DJ Suite includes
• Serato DJ Pro
• Serato Video
• Serato DVS
• Serato FX
• Serato Flip
• Serato Pitch 'n Time DJ
As a DJ software platform, Serato DJ Pro dominates the market. And with the Serato DJ Suite, you get everything that makes this system so popular.
An absolutely rock-solid 4-deck DJ system to work from, with integrated sampling, hot cueing, EQing, and all the other functions any modern DJ could ask for. Next, you get the major expansions. Serato Video lets you add VJ-style graphics without focusing on your visuals, while Pitch 'n Time lets you pull off extreme time and pitch bends, and Flip lets you create automated cue point triggers for advanced transitions and other tricks. Top it off with every FX Expansion Pack Serato makes, and you've got the Serato DJ Suite.
Organize your music with virtual crates and useful metadata
When it comes to managing your music, you couldn't ask for a better copilot than Serato DJ Pro. Organize your music into crates for different gigs, complete with album art. You'll get full access to your iTunes library and whitelabel.net files right off the bat too. You can even set up keywords, such as genre or BPM, to sort your music into smart crates that auto update, or toss new files into the Prepare Crate for further review. Serato DJ Pro can even call up a history of what you played in recent gigs, which is a real bonus if you need to turn in lists for royalty tracking.
See your music in motion in the refreshingly clean interface
Whats new in this version
Official site does not provide any info about changes in this version.
System Requirements
macOS 11 to 13
转载请注明:0daytown » Serato DJ Suite v3.0.3 MacOS