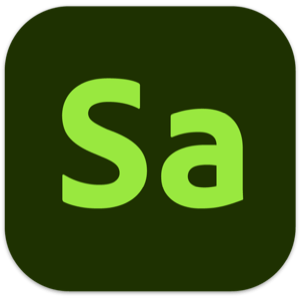 用于在3D 资源上绘制材质和纹理的优秀3D 设计软件 – Adobe
使用标准的3D 绘图软件Adobe Substance 3D Painter 在3D 资源上实时应用纹理、材质和蒙版或UV 贴图。
---
File size: 1.23 GB
Adobe Substance 3D Sampler is a next-generation tool dedicated to material authoring, exploration, and management. Different technologies and creation methods (procedural-based, capture-based, AI-based and manual) help you manage entire material libraries and export them to other applications.
Create 3D material libraries – create collections of materials by combining and tweaking existing resources, or by building new materials from photos and high-res scans.
Craft a specific catalog of materials from real-world references, or simply experiment until you find results you love – in all cases, Substance 3D Sampler brings phenomenal speed and ease of use to your workflow………..
Supported Operation System
• macOS 11.0 or later
• Intel Core processor