《Rad Rodgers》是一款以12岁男孩为主角的横版动作射击游戏。游戏中,我们的主角Rad从小就对电子游戏着迷,在一次睡觉醒来后,Rad和他的游戏机Dusty穿越到游戏的世界,在那里他们需要合作闯关,帮助这个世界重获新生,并想办法回到自己的世界。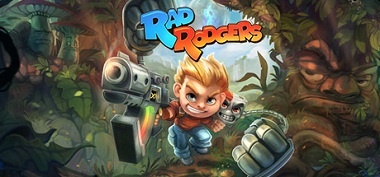 Description: Rad is a rambunctious but spirited young boy who maybe plays too many video games. After dozing off at the tail end of a long night of gaming, Rad awakens to find his dusty old console has turned itself back on. Suddenly a vortex emerges and he's sucked into his TV, where he finds himself the star in his very own video game adventure.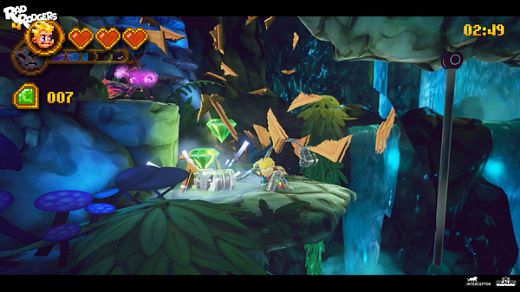 Features:
This new and improved version of Rad Rodgers also include these brand new additions:
Leaderboards: Gain Scores at the end of each level, and battle with friends to reach the top of the leaderboards.
Hats: Unlock more than 20 different hats throughout the game, and customize Rad Rodgers.
New Pogo Vertigo Bonus Levels: Grab a Pogo Stick, and see how far you can get in the new Pogo Vertigo vertical levels.
New Unlockables: Unlock behind the scenes artwork throughout the game.
New Pixelverse Puzzles: Pixelverses have been redesigned, and now include brand new types of Puzzles.
5 New Levels! Fight through 3 new Pogostick Levels, and 2 massive new levels. The Rainforest Rampage, and Raging Ruins.
Minibosses! Introducing 2 minibosses throughout the game.
4 New Enemies! The new Spiky Jellyfish, Powerful Laserheads, and 2 new Minibosses brings new and exciting challenges to the Rad Rodgers enemy roster.
Brand new weapon! The legendary "Excalibat" from Rise of the Triad, makes a return to Rad Rodgers. Become invincible and smack your way through hordes of enemies with the mighty Excalibat.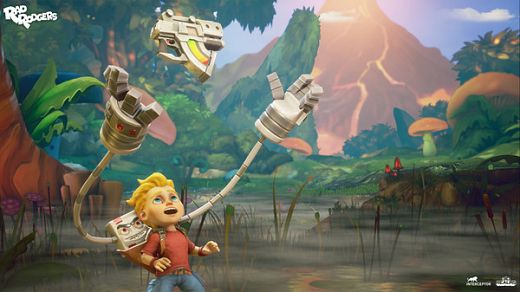 Genre: Action, Adventure, Indie
Developer: Interceptor Entertainment
Publisher: 3D Realms
Release Name: Rad.Rodgers-Razor1911
Size: 4.4 GB
---
Download 百度云
https://pan.baidu.com/s/1ggKGeyB
转载请注明:0daytown » Rad Rodgers-Razor1911