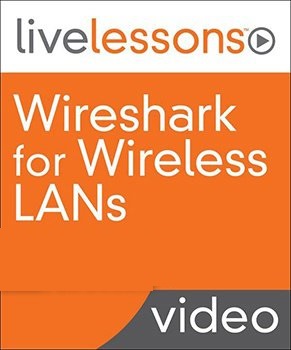 MP4, AVC, 1000 kbps, 1280×720 | English, AAC, 192 kbps, 2 Ch | 8+ hours | 15 GB
Genre: eLearning | Language: English
More Than 8 Hours of Expert Video Instruction
The Wireshark for Wireless LANs LiveLessons video training course offers more than eight hours of expert instruction on troubleshooting Wi-Fi networks using Wireshark.
Presented by Jerome Henry and James Garringer, Wireshark for Wireless LANs LiveLessons illuminates all the techniques you need to quickly identify and resolve real wireless network problems with Wireshark. Its nine well-organized lessons and 53 concise sublessons teach through real examples, easy-to-follow animations, and detailed audio explanations.
Experienced network engineers James Garringer and Jerome Henry thoroughly explain the crucial 802.11 concepts you need to master in order to troubleshoot Wi-Fi networks with Wireshark. They guide you through capturing and analyzing data at both physical and higher layers, and offer expert help with specific problems, such as dropped connections and slow performance.
If you're responsible for a wireless network, Wireshark for Wireless LANs LiveLessons will help you improve its reliability and performance—and your own efficiency and effectiveness.
Coverage includes
Setting up your software and hardware for efficient wireless capture
Understanding channels, contention detection, thresholds, and 802.11 a/b/g/n/ac physical layers
Recognizing key clues in Layer 2 headers and frame check sequences
Decrypting and displaying wireless captures, so it makes sense
Customizing filters specifically for Wi-Fi exchanges
Using advanced tools to view traffic from a higher vantage point
Pinpointing problems by exploring management, control, data frames, and retransmissions
Troubleshooting slow, failed, and intermittent connections
Gaining deeper insights with statistical analysis and pattern recognition
Skill Level: Intermediate
Learn How To
Capture the channels you need, even from remote sources
Understand the crucial role of Layer 1 data in wireless troubleshooting
Uncover key Layer 2 details and recognize what they mean
Efficiently capture wireless traffic and decrypt encrypted traffic
Discover the best ways to filter wireless captures
Manage large wireless captures from the command line
Identify issues by assessing key management, control, and data frames
Quickly troubleshoot slow or dropped connections
Export wireless capture data for industrial-strength pattern analysis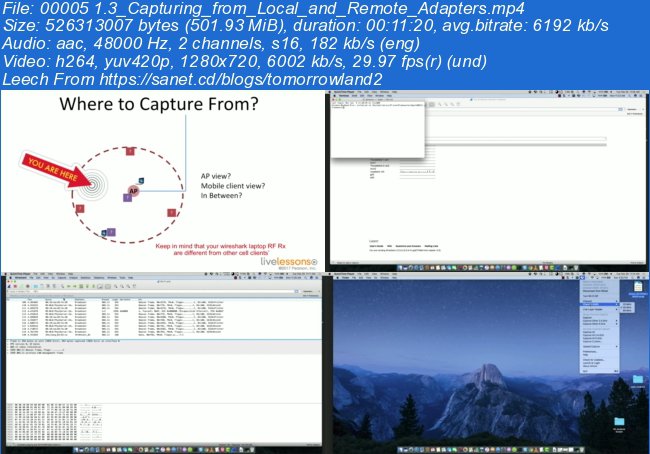 Download rapidgator
Download nitroflare
Download 百度云
转载请注明:0daytown » Wireshark for Wireless LANs