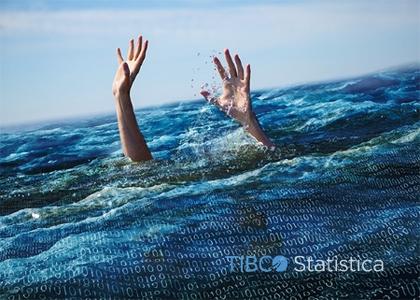 Tibco Statistica 13.3 | 1.6 Gb
TIBCO Software Inc., a global leader in integration, API management, and analytics, has released Statistica 13.3. This solution helps you innovate and solve complex problems faster, empower more people, and infuse algorithms everywhere to ensure insights quickly turn into optimal outcomes.
TIBCO Statistica Release Notes – Software Release 13.3:
Statistica 13.3 is a minor release containing new integration options with TIBCO Spotfire and TIBCO Streambase products, starting with this release.
Statistica is a flexible analytics system, which allows users to:
– Create analytic workflows that are packaged and published to business users
– Explore interactively and visualize problems
– Create and deploy statistical, predictive, data mining, machine learning, forecasting, optimization, and text analytic models.
This new release offers organizations the ability to manage the entire analytical lifecycle, data aggregation and preparation, data visualization and discovery, model creation, model deployment, and model monitoring, with the Statistica Enterprise Server. In addition, this product line provides governance controls to work within regulated environments.
About TIBCO Statistica. Palo Alto, Calif., 15 May, 2017 – TIBCO Software Inc., a global leader in integration, API management, and analytics, announced it has entered into an agreement to acquire Statistica, a leader in data science. The acquisition will augment TIBCO's analytics product offerings, adding new capabilities aimed at making it easier for data scientists to unlock the power of machine learning and leverage it in a variety of applications, such as those analyzing the often large amounts of data produced in IoT systems.
Statistica will enable users to more rapidly uncover insights from source data. It will also become part of the TIBCO Insight Platform to empower a broader audience of business users with these analytical capabilities and allow actions to be triggered in related systems, ensuring insights turn into the best outcomes for the business. Statistica will provide rigorous modeling and validation tools for machine learning and deep learning, resulting in better answers, smarter decisions, and the right actions at the right time.
About TIBCO Software Inc. TIBCO enables digital business solutions through smart technologies that interconnect everything and augment intelligence. This combination delivers faster answers, better decisions, and smarter actions. TIBCO provides a connected set of technologies and services, based on 20 years of innovation, to serve the needs of all parts of an organization—from business users to developers to data scientists. Thousands of customers around the globe differentiate themselves by relying on TIBCO to power innovative business designs and compelling customer experiences.
Product: Tibco Statistica
Version: 13.3.704.19
Supported Architectures: 32bit / 64bit
Website Home Page : http://www.tibco.com
Language: english
System Requirements: PC
Supported Operating Systems: Windows 7even or newer
Size: 1.6 Gb
---
Download rapidgator
https://rg.to/file/240e584a8c1de02b140f892bf225059b/bcTStat1330_x64.part1.rar.html
https://rg.to/file/9942b19f462007ec3e42c79271ff14ee/bcTStat1330_x64.part2.rar.html
https://rg.to/file/76de06e61371abc28d4e69f168b22e6d/bcTStat1330_x64.part3.rar.html
https://rg.to/file/ecb953c43c3c20c23b56698c147ad8fc/bcTStat1330_x86.part1.rar.html
https://rg.to/file/71a16f91b0760ef69e8c6bb10eb51aa1/bcTStat1330_x86.part2.rar.html
https://rg.to/file/65d168bcdb7383c9340d55917b022bae/bcTStat1330_x86.part3.rar.html
Download nitroflare
http://nitroflare.com/view/7FD39CA2F44302A/bcTStat1330_x64.part1.rar
http://nitroflare.com/view/34B3B48CB146910/bcTStat1330_x64.part2.rar
http://nitroflare.com/view/E0E6DB3FDBDF58B/bcTStat1330_x64.part3.rar
http://nitroflare.com/view/3D4B96A58F7FDEC/bcTStat1330_x86.part1.rar
http://nitroflare.com/view/207423A35507201/bcTStat1330_x86.part2.rar
http://nitroflare.com/view/6A935D5AAE9FCC4/bcTStat1330_x86.part3.rar
Download 百度云
转载请注明:0daytown » Tibco Statistica 13.3