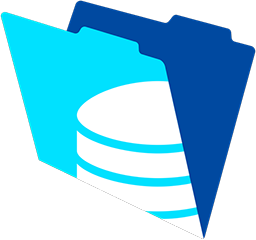 通过 FileMaker Server,您可在本地网络或者互联网上安全地让 FileMaker Pro 用户群访问您的数据库。对于 FileMaker Pro 用户群而言,FileMaker Server 是快捷的、可靠的、易于管理的服务器软件。
---
FileMaker Server 16. Win | 330.95 MB
FileMaker Server 16. Multilingual macOS | 417 MB
FileMaker Server is fast, reliable server software used to securely share data with groups of FileMaker Pro, FileMaker Go, and FileMaker WebDirect users. Get 24/7 availability and reliability, remotely manage apps with ease, and save time by automating administrative tasks.
Each client connects to FileMaker Server with User Connections. These connections can be purchased through FileMaker Server Admin Console or the FileMaker Store.
Quick installation and administration
Most installations of FileMaker Server take less than 20 minutes so it's easy to instantly start managing your custom apps remotely and automating administrative tasks.
24/7 reliability and availability
Get anytime access to your data with 24/7 availability. Protect your data with scheduled live back-ups, which run even while your apps are in use.
Robust scalability
Manage groups of FileMaker users with reliable security and network performance. FileMaker Server does not restrict the number of networked FileMaker Pro clients. Limits are imposed by your hardware, app design, operating system, or licensing program.
Industry-standard security
Manage user access through external authentication via Active Directory/Open Directory. Use SSL encryption for secure data transfer. And secure your data when hosted on FileMaker Server using powerful AES 256-bit encryption — requires FileMaker Pro Advanced to enable encryption on each app.
Web technology
Use FileMaker WebDirect to run interactive solutions in a web browser — no web programming skills needed. Or use Custom Web Publishing to create custom, data-driven websites using PHP or XML.
ODBC/JDBC support
Use ODBC (Open Database Connectivity) and JDBC (Java Database Connectivity) to read from and write to FileMaker apps hosted by FileMaker Server in conjunction with external programs and development tools. Support up to 50 simultaneous ODBC/JDBC remote connections.
What's New in FileMaker Server 16:
FileMaker Data API trial
Use FileMaker data in other popular apps and services with the REST-based FileMaker Data API during the trial period which expires on September 27, 2018.
Tableau Web Data Connector for FileMaker
Better visualize your FileMaker data with Tableau. The connector is a FileMaker Data API that provides integration with Tableau Desktop.
OAuth 2.0 support for accounts
Simplify credential management by specifying OAuth 2.0 third-party authentication providers.
Operating Systems:
– Windows Server 2016 Standard Edition (with Desktop Experience)
– Windows Server 2012 R2 Standard Edition with Update (see Microsoft KB 2919355)
– Windows Server 2008 R2 SP1 Standard and Enterprise Editions
– OS X El Capitan v10.11 (64-bit only)
– macOS Sierra 10.12
– macOS Sierra 10.13
home Page:https://www.filemaker.com
---
Download nitroflare
http://nitroflare.com/view/E4130217CA4F803/FMS.16.0.4.406.macOS.zip
http://nitroflare.com/view/84CCFC8FBAEBF45/FMS.16.0.4.406.rar
Download 百度云
链接: https://pan.baidu.com/s/1pMrYLb9 密码: 4w6t